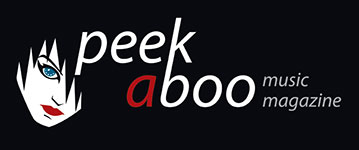 like this concert review
---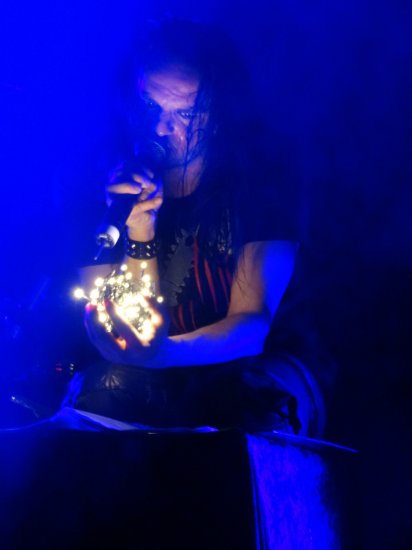 HENKE
& Aroma di Amore & Dark Poem @ JCC Zappa, Antwerp, April 6th 2013
Concert
Dark Wave
•
Gothic
[90/100]

08/04/2013, Ward DE PRINS
---
Dark Poem had to kickoff this BodyBeats Night. And they really kicked! This time the ladies were assisted by Peter de Koning, who took (partly) care of the percussion. Every time I see Dark Poem perform, they seem to have grown and are even more impressive on stage than before, and this time was no exception. Despite the daylight still slipping through a bit, these forest nymphs were able to create a beautiful atmosphere with delightful versions of (a.o.) Keep Your Eyes On The Path & The Curse Of The Forest Nymphs.
Then it was time for the fine gentlemen of Aroma di Amore, bringing us their last concert. With their combination of electronics, raw guitars and witty socially critical lyrics, this group is still as relevant today (or perhaps even more relevant?) as in their early period. And live, this all is even more incisively than the versions presented on vinyl / CD. And that was certainly true this time in JCC Zappa. Beautiful versions of Hunker, ,Hoor Hoe Weent Mijn Ziel of Nu We Allemaal Alleen Zijn were equally stunning, pungent as some of their performed classics like Voor De Dood, Man Met De Engel or the marvelous Een Mens Met Een Mes. Hopefully they revise their decision and many live performances still will follow!
And finally there was HENKE, this time strengthened by Susanna Reinhardt, the violin player who used to play with Goethes Erben. Which also led to a diverse set with multiple GE classics. A quiet Abseits des Lichtes opened the set, followed by the still unpublished Spüren. Hereafter a few new numbers of Maskenball der Nackten were presented, with Dokument 2, bathing in blue light, Valiumregenbogen and the single Zeitmemory. During the song Vergessen the public was bombarded with paper planes by a frenzy Oswald, & during Rote Irrlichter red LED candles created the appropriate atmosphere. Marvelous. Also the personal An Jedem Haar, based on one of the last sentences of his grandmother, was part of the set and gave me goose bumps. I should enumerate the full set list because one highlight followed after another. But let me still point out the GE classics Sitz der Gnade, Mensch Sein, Märchenprinzen, Himmelgrau and 5 Jahre, performed by an enthusiastic band, much to the delight of the audience. And finally, the concert ended in beauty with subdued versions of Ein Jahr Als Tag & Medea.
Three different bands with three wonderful concerts, and that on the same evening, what more can one wish for...
Some beautiful pictures:
Ward DE PRINS
08/04/2013
---
Dark Poem mocht de aftrap geven op deze BodyBeats Night. En dat deden ze met verve! De dames werden ditmaal bijgestaan door Peter De Koning die de percussie (deels) voor zijn rekening nam. Elke keer dat ik Dark Poem zie optreden lijken ze weer gegroeid en nog straffer op het podium dan voorheen, en ook deze keer was daar geen uitzondering op. Ondanks het nog binnenglippende licht wisten deze bosnimfen er de sfeer in te brengen met zalige versies van onder andere Keep Your Eyes On The Path & The Curse Of The Forest Nymphs.
Vervolgens was het de beurt aan de heren van Aroma di Amore, met hun voorlopig laatste concert. Met hun combinatie van elektronica, rauwe gitaren en snedige maatschappijkritische teksten is deze groep nog even relevant (of misschien zelfs relevanter?) dan in hun beginperiode. En live wordt dit alles nog net iets snediger gepresenteerd dan op vinyl/cd, zo ook weer deze keer in JCC Zappa. Prachtige versies van Hunker, Hoor Hoe Weent Mijn Ziel of Nu We Allemaal Alleen Zijn waren even prachtig, bijtend & bits als enkele van hun klassiekers zoals Voor De Dood, Man Met De Engel of het doordringende Een Mens Met Een Mes. Hopelijk komen ze snel terug op hun beslissing en volgen er nog veel live performances !
En tot slot was er HENKE, die vandaag versterkt werd door Susanna Reinhardt, de vioolspeelster die destijds ook Goethes Erben live begeleidde. Hetgeen dan ook leidde tot een gevarieerde set met meerdere GE classics. Een rustig Abseits des Lichtes opende de set , gevolgd door het nog onuitgegeven Spüren. Daarna kregen de nieuwe nummers van Maskenball der Nackten meer aandacht met het in blauw licht badende Dokument 2 , Valiumregenbogen en de single Zeitmemory. Tijdens het nummer Vergessen werd het publiek door een tot waanzin gedreven Oswald bestookt met papieren vliegertjes & bij Rote Irrlichter werden rode ledkaarsen als attribuut bovengehaald. Zalig. Ook het zeer persoonlijke An Jedem Haar, gebaseerd op één van de laatste zinnen van zijn grootmoeder, haalde hier de set en zorgde voor behoorlijk wat kippenvel. Ik zou haast de volledige setlist moeten opsommen want het ene hoogtepunt volgde na het andere. Toch nog even aanstippen dat de GE klassiekers Sitz der Gnade, Mensch Sein, Märchenprinzen, Himmel grau en 5 Jahre allen de revue passeerden, tot groot genoegen van het publiek. Het concert eindigde (in een tweede bis ronde) in rust en schoonheid met ingetogen versies van Ein Jahr Als Tag & Medea.
3 verschillende bands met 3 schitterende concerten, en dat op één avond, wat kan een mens meer wensen…
Schitterende foto's via de volgende links:
Ward DE PRINS
08/04/2013
---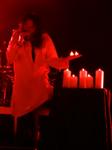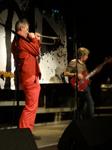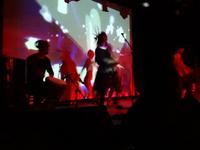 ---