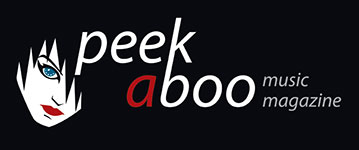 like this cd review
---
HENKE
Herz (EP)
Music
•
CD
Dark Wave
•
Gothic
[86/100]

SPV
31/03/2012, Ward DE PRINS
---
I never liked the EPs of Henke. And so also this one, Herz. There's only one reason for it: Henke's compositions are always great and an EP is way too short to bring or give you the perfect mood for it, and it always leaves you hungry yearning for more.
However, playing in on repeat, gave me the intensity a release of Henke deserves.
Title track Herz opens the EP. Romantic piano playing and violins build up a slow & beautiful ballad where Henke pontificates about the human heart and the feeling of loss & solitude.
That same feeling can be found in Heroes, a masterpiece from David Bowie. Normally I would recommend people not to try to cover the true great classic rock songs, but Oswald Henke reconstructs the song in his own beautiful way. In Oswalds recreation, the basics of the song remain the same as the original, but he gently whispers the words toward his opponent, Sonja Kraushofer (Coma Divine, L'Âme Immortelle). She takes over the female part with powerful and highly intense vocals. The result is a creation of its own: simply "Helden".
Third (and last ) new song on the EP is Orangenschiffchen. In the tradition of some Goethes Erben songs, Mr. Henke builds up a beautiful song around a rather obvious theme as an orange boat. Several changes of pace and a truly great arrangement make also this song intense.
The following song is a live recording of Weil ich es kann. It proves that Henke remains a great live performer: the intensity and beautiful details of original songs never get lost if Henke performs them live.
The final track is a remix of the title track, Herz. This ambient like remix is not bad, but it brings no added value to the EP. Personally, I would have skipped it on this great EP.
But we forgive him for this minor mistake, since Henke is a Hero, and not only for one day.
So check out this great EP
Du
Könntest Du schwimmen
Wie Delphine
Delphine es tun
Niemand gibt uns eine Chance
Doch können wir siegen
Für immer und immer
Und wir sind dann Helden
Für einen Tag
Ich
Ich bin dann König
Und Du
Du Königin
Obwohl sie
Unschlagbar scheinen
Werden wir Helden
Für einen Tag
Wir sind dann wir
An diesem Tag
Ich
Ich glaub' das zu träumen
die Mauer
Im Rücken war kalt
Die Schüsse reissen die Luft
Doch wir küssen
Als ob nichts geschieht
Und die Scham fiel auf ihre Seite
Oh, wir können sie schlagen
Für alle Zeiten
Dann sind wir Helden
Nur diesen Tag
Dann sind wir Helden
Dann sind wir Helden
Dann sind wir Helden
Nur diesen Tag
Dann sind wir Helden
Ward DE PRINS
31/03/2012
---
Ik heb nooit gehouden van de EP's van Henke. En zo ook deze niet, Herz genaamd. De reden is vrij eenvoudig: Henke's composities zijn altijd briljant en een EP is per definitie veel te kort om de juiste mood te creëren of je in de juiste mood te brengen. Het laat je altijd op je honger zitten, hunkerend naar meer.
Hoe dan ook, als ik het schijfje continu op repeat plaats geeft het me de intensiteit en mood die een release van Henke verdient.
Het titelnummer Herz opent de EP. Romantisch pianospel en aanzwengend vioolspel bouwen op tot een mooie ballad, waarbij Oswald verhaalt over het menselijke hart en diens gevoelens van verlies en eenzaamheid.
Datzelfde gevoel kan teruggevonden worden in Heroes, een meesterwerk van David Bowie. Normaal gezien zou ik een artiest afraden om een poging to ondernemen om een dergelijke klassieker te coveren, maar Henke geraakt er mee weg, en hoe! Muzikaal volgt hij redelijk het origineel, al klinkt alles wel iets donkerder, maar de transformatie naar een duet met Sonja Kraushofer (Coma Divine, L'Âme Immortelle) werkt. Oswald fluistert zijn deel en Sonja mag krachtig en intens uithalen. Een meer dan geslaagde cover !
De derde (en laatste nieuwe) song is Orangenschiffchen. In de traditie van sommige Goethes Erben songs bouwt Mr. Henke een prachtig arrangement uit rond een eerder triviaal gegeven als een appelsienenboot. De diverse tempowisselingen en percussie maken de song extra intens.
Als volgende verrassing krijgen we een live opname van Weil ich es kann. Het bewijst (voor zover dat nog nodig is) dat Henke een geweldige live performer is, waarbij de intensiteit en details van de originele songs nooit verloren gaan. Heerlijk!
De uitsmijter van de EP is een remix van het titelnummer, Herz. De ambient-achtige remix is niet slecht maar biedt niet echt een toegevoegde waarde aan het schijfje en had men dus mijns inziens ook best achterwege gelaten.
Maar dat kleine foutje vergeven we hem maar al te graag, want Henke is een Held, en niet voor één dag, en alleen al daarom zou u dit schijfje moeten kopen!
Du
Könntest Du schwimmen
Wie Delphine
Delphine es tun
Niemand gibt uns eine Chance
Doch können wir siegen
Für immer und immer
Und wir sind dann Helden
Für einen Tag
Ich
Ich bin dann König
Und Du
Du Königin
Obwohl sie
Unschlagbar scheinen
Werden wir Helden
Für einen Tag
Wir sind dann wir
An diesem Tag
Ich
Ich glaub' das zu träumen
die Mauer
Im Rücken war kalt
Die Schüsse reissen die Luft
Doch wir küssen
Als ob nichts geschieht
Und die Scham fiel auf ihre Seite
Oh, wir können sie schlagen
Für alle Zeiten
Dann sind wir Helden
Nur diesen Tag
Dann sind wir Helden
Dann sind wir Helden
Dann sind wir Helden
Nur diesen Tag
Dann sind wir Helden
Ward DE PRINS
31/03/2012
---