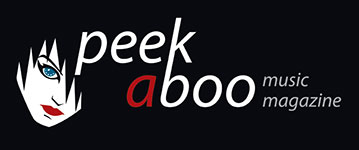 like this cd review
---
TWO WITCHES
The Undead
Music
•
CD
Death Rock / Batcave
•
Gothic
•
Gothic Rock
[80/100]

Deepland Records
04/12/2021, Kurt INGELS
---
I never thought I would ever be charmed by an album by these Finnish Two Witches again, a name that is mainly kept alive today by founder Jyrki Witch (Jyrki Virtanen) who saw co-founder Anne Nurmi move to... Right! Lacrimosa! But let us focus on this release, "The Undead".
We already knew that Two Witches came back in 2014 with "Goodevil", followed by two live albums, "Voodoo Wytches" (2016) and "Deepland" (2020), meanwhile I saw them perform live, just before corona came by, at the legendary Wave Gotik Treffen. Today there is this new studio release, the first in seven years, on their new Brazilian Deepland label and it seems this Southern bath worked out well for these chilly Finns.
"The Undead" shows a band that has reinvented itself and easily conjures old school (well, rather the 90s) dark rock and gothic rock. Even more, on this album they managed to get Inkubus Sukkubus, Chaos Research, Vlad Janicek (The Nosferatu) and Ariel Maniki (Ariel Maniki And The Black Halos) among others, involved. The result is a series of strong songs such as "The Last Day", "Bloodlust", "Deepland" (gothic rock hymn in special clip) but also completely unique songs such as "Inquisition", "Black Moon", Ad Gladium", "Sacrament For Three" (gothic rock hymn-to-be number two) or "Flowers Of Evil" stand solid.
This "The Undead" is an album that many gothic rock enthusiasts should hear and even more should have! A release which makes the name Two Witches shine again in this much too often misunderstood but irresistible subgenre that will last forever. This album is not called "The Undead" for no reason. The last two tracks are a menacingly suspenseful horror stories set to matching music; Penny Dreadful I - The Best Within" and "Penny Dreadful II - Ghost Story" which are added as extras to this album. Can't say anything bad about this "The Undead". Two Witches are back and very convincingly, never thought I would ever write this…
Kurt INGELS
04/12/2021
---