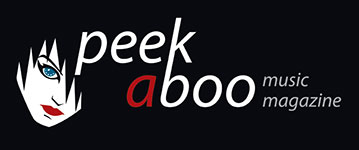 like this cassette / digital review
---
MINUA
Simulacra
Music
•
Cassette / Digital
[70/100]

26/11/2021, Danil VOLOHOV
---
Formed in the mid 2010s, Switzerland-based project Minua have established themselves as a contemporary band, with various identities. Starting with the debut, self-released "In Passing" the trio has been experimenting with expanding the borders of one style, putting as much air as possible in the compositional balloon. The combination of airy guitar and woodwinds with the little drone-shading perfectly represents the eclectic nature of the project.
They got back together after a pause in creativity releasing "Still Light" after 4 years of silence. And with it, mastering the skills to create an atmosphere of neo-noir-paranoia-type-of-feel. The long bass-clarinet parts of "Still Light" would have fit perfectly soundtracking Alain Delon's journey in Le Samurai.
"Simulacra" is a totally different record. Airier than the band's debut. And totally breaking down all the canons Minua had created with their previous records. More a meditation than an actual performance. Starting with "Order of Instants" the trio slowly drives you to more and more minimal passages.The chamber atmosphere plays a crucial role here. Minua never forgets about this particular stylistic element. It helps them to be who they are. Not to get into too-dron-inc elements on "Sixfold Wilted Rose" and keeping the main focus on the atmosphere rather than on textural elements. Of course, they do play an important role. At the same time, "Simulacra" doesn't allow you to focus on them too much rather than on a general feel.
Danil VOLOHOV
26/11/2021
---