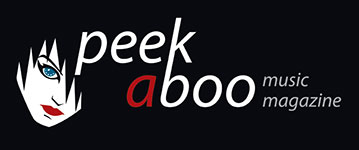 like this vinyl review
---
DEZ MONA & B.O.X
LUCY
Music
•
Vinyl
Acoustic
•
Classical
•
Pop
08/09/2021, Tom PLOVIE
---
In September 2011, the two Antwerp bands Dez Mona and B.O.X (Baroque Orchestration X) joined forces to create a true 'Gesamtkunstwerk': a fusion of all the arts. The theme was 'coming home'. The title 'Saga' referred to the Goddess of History who sings of the past, present and future from a crystal palace. Musically, there was talk of a concertante opera and a song cycle. Ambitious notions. In the end it became a surprising and intriguing cross-pollination of genres: certainly innovative and therefore challenging, but above all authentic, compelling and simply beautiful! Mission accomplished.
Five years later, 'Saga' was performed in New York and The New York Times wrote a praising commentary: "The result was an evening of unfailingly gorgeous music that felt exotic and familiar at once. The blend of new and old instruments was deliciously disorienting." The following year, the piece was rerun several times. Those who then saw the show again could only experience that 'coming home' took on an extra dimension and 'Saga' rightly deserves a special place in Dez Mona & B.O.X's repertoire.
Exactly 10 years later there is a successor: 'LUCY'. This time the protagonist is not linked to classical mythology but rather to an entity that is neither man nor god, man nor woman, good nor evil. LUCY simply serves as a guide and narrator in this new gesamtkunstwerk. Once again, there is not only the music, whose fusion between pop and baroque remains the core, but there is also talk of a theatre piece. There are also the specially designed costumes, made of ecological and sustainable denim (in a design by the Flemish Oona Mampuys). Denim as fabric and metaphor for what unites all layers of the population. This immediately reveals the theme of this successor: connectedness, in a fragmented world.
The inspiration was the Baroque oratorio: a musical narrative in which a central character becomes the bearer of the action. In contrast to the classical interpretation with biblical themes, LUCY is given social themes to bear: identity and community, individuality and togetherness, activism and contentment and, of course, connectedness and fragmentation. All of this is released on two (limited) LPs, with each side of the vinyl forming a separate story section. With 20 tracks, this is quite an extensive album. These are indeed times about which there is much to tell.
After this firm introduction, it is time to talk about the music itself. The baroque instruments include the theorbo (Pieter Theuns), the baroque harp (Jutta Troch) and the serpent: a wind instrument with various S-bends (Berlinde Deman), supplemented by accordion (Roel van Camp), guitar (Sjoerd Bruil) and double bass (Kristof Roseeuw). Front man Gregory Frateur is of course present for the vocals, reinforced by several sopranos (Lieselot De Wilde, Lore Binon and/or Michaela Riener).
As befits a classical piece, it opens with a prologue: as an instrumental intro and a successful setting of the atmosphere. 'Fellow Traveller' starts with an intimate but equally tuneful introduction, after which Frateur takes us by the hand and helps us on our way in this narrative. His voice sounds very warm and familiar, just like the meandering accordion solo halfway through. The song ends in unison with a reference to the penultimate track 'Come Slowly, Eden'. Pure stillness after the last note.
All Out' became the first single and was accompanied by a video clip directed by Guido Verelst and shot in the baroque French Salons in Antwerp and AMUZ. The interweaving of pop and classical is strongly emphasized here, through the sacred soprano voices that build up and bloom open wonderfully halfway through the song. Delightful to hear. In terms of content, the activism and outrage propels its way out: "all out exclusion, confusion, disillusionment,... dignity, fragility, responsibility,..." and the song ends wittily with "no one leaves a home that serves and teaches kindness, where one is equal in all diversity, seen and loved."
A surprising song in this first half of the album is undoubtedly "Tiny Paradise" because of its construction, use of rhythm, and the atmospheres it runs through. The tight bass line propels the song forward, a playful accordion melody interweaves with it all the while Frateur sings about his little paradise. I can't get a grip on it right away and that's what intrigues me.
In the lovely sounding 'Complete Me', I'm reminded of the impact of corona after the first stanza and chorus. What effect the lockdown has had on musicians and music lovers: "...singing songs to heal the future, but now our songs have faded, black. come back my love, make me whole again". I realize myself how much I have missed live music all these months. How necessary the experience of a live concert is to connect, to feel a connection. I realize for myself how much I have missed live music all these months. How necessary the experience of a live concert is to connect, to feel a connection. In a fragmented world, music is a powerful medium to unite and strengthen belonging. This is a personal interpretation. Perhaps the song is simply about a concrete love story and the loss of that loved one....
A tipping point in the story LUCY brings is undoubtedly 'Death Said'. This particularly dark song is perhaps not coincidentally located halfway through the album. The longest track transports the listener to a chilly world where there is little light, much confusion and powerlessness. Supported by the reworked sounds of the serpent, Frateur's imploring phrasing takes me back to the early years of Dez Mona, where those dark atmospheres were more often to be found. Today's world, unfortunately, is one where guns still sound daily, hunger and thirst still rule too often. When the whistling in the background, on top of the dark thump and slow recitative "Left naked in pounding winds and burned by a ruthless sun" coincides, I get goosebumps. I am reminded of Diamanda Galas and her overwhelming 'Orders from the Dead'. Difference is that Dez Mona & B.O.X deliver an equally crushing message here with a minimum of effects. Cold Chills.
Via the instrumental 'Lockdown' we can catch our breath again and we can let the light in again. Roel van Camp's accordion is the hope that returns. This is a well-balanced gem that should be cherished. Next is 'Lucy's Sinfonia'. As it applies in the Baroque era, the sinfonia is a short instrumental piece that precedes a vocal work. Initially intended to quiet the audience. A fitting intro for 'Lucid Sky'.
With 'Lucid Sky' we come to one of my favourites on this album. After visiting dark places, the gaze is allowed to turn back upwards. A hopeful voice is heard. A sentence like "easy beauty brightens the heart" sounds simple but requires an open mind to see that beauty and to take it in. The sopranos are not the only ones to push Frateur's voice forward; a few male voices add extra depth and warmth to the hopeful message. As is typical of Baroque music, I willingly let myself be carried away by the swaying character of a basso continuo. The intimate and fragile ending bursts with self-confidence: "there's no stopping us now, a lucid sky breathes a new kind of living".
A melancholy touch can be heard on the instrumental 'Kingdom Come'. How movingly beautiful the accordion manages to sing on this. The interplay with the harp evokes a hint of tristesse, but certainly also of comfort. These instrumental pieces give the listener time to breathe and reflect. Lay down on a blanket in the soft grass, with the sun on your face and just muse....
For the epilogue, there is the closing song 'Come Slowly, Eden'. It was already referred to in 'Fellow Traveller'. The build-up is done with the classically trained singing voices and the first stanza is sung together as a group. I immediately make the link with 'Saga' and the song 'A Part of Us All' with their valuable mantra "these are times to cherish and things to live for". It is the recognition of a changing world and the message to face it together: "as long as we're together there's nothing to fear" and "we'll face it together, there's no way to fail". There is a warm plea to get to work yourself: "be the change you want to see". Simple but clear. Is Eden invoked as the Muse or is she/he the reference to paradise - which begins with ourselves?
LUCY bids farewell with a subdued epilogue from which compassion speaks. Our protagonist is waved off with the angelic voices that we have heard throughout the album. The music gradually fades out with sparse notes, there is a soft "I forgive you" and then: only silence.
With LUCY Dez Mona & B.O.X deliver a more than worthy successor to 'Saga'. Their daring formula to fuse musical styles that are hundreds of years apart and turn them into something so beautiful should serve as an example. Let this kind of music (HUMO described it as 'baroque 'n' roll'...) be an inspiration to also bridge the many differences that exist as people and as a society. Let LUCY be the metaphor to open the heart and taste the richness that connection can bring about.
Tom PLOVIE
08/09/2021
---
In september 2011 sloegen de twee Antwerpse bands Dez Mona en B.O.X (Baroque Orchestration X) de handen in elkaar om een waar 'Gesamtkunstwerk' te creëren: een samensmelting van alle kunsten. Het thema was 'thuiskomen'. De titel 'Saga' refereerde naar de Godin van de geschiedenis die het verleden, het heden en de toekomst bezingt vanuit een kristallen paleis. Muzikaal werd gesproken van een concertante opera en een liederencyclus. Ambitieuze begrippen. Uiteindelijk werd het een verrassende en intrigerende kruisbestuiving van genres: zeker vernieuwend en dus ook uitdagend, maar vooral authentiek, meeslepend en simpelweg mooi! Mission accomplished.
Vijf jaar later werd 'Saga' opgevoerd in New York en schreef The New York Times een lovende commentaar: "The result was an evening of unfailingly gorgeous music that felt exotic and familiar at once. The blend of new and old instruments was deliciously disorienting." Het jaar nadien werd het stuk een aantal keer hernomen. Wie de show toen opnieuw zag, kon alleen maar ervaren dat 'thuiskomen' een extra dimensie kreeg en 'Saga' terecht een speciale plaats in het repertoire van Dez Mona & B.O.X verdient.
Exact 10 jaar later is er een opvolger: 'LUCY'. De protagonist van dienst is ditmaal niet gelinkt aan de klassieke mythologie maar eerder een entiteit die mens noch god, man noch vrouw, goed noch kwaad is. LUCY dient simpelweg als gids en verteller in dit nieuwe gesamtkunstwerk. Ook deze keer is er niet alleen de muziek, waarvan de versmelting tussen pop en barok de kern blijft, maar wordt er ook van een theaterstuk gesproken. Er zijn daarnaast nog de speciaal ontworpen kostuums, gemaakt van ecologisch en duurzaam denim (in een ontwerp van de Vlaamse Oona Mampuys). Denim als stof en metafoor voor hetgeen alle lagen van de bevolking verbindt. Daarmee wordt meteen het thema van deze opvolger duidelijk: verbondenheid, in een versnipperde wereld.
Inspiratie vormde het barokke oratorium: een muzikale vertelling waarbij een centraal personage drager van de handeling wordt. In tegenstelling tot de klassieke invulling met Bijbelse thema's krijgt LUCY sociale thema's om dragen: identiteit en gemeenschap, individualiteit en samenhorigheid, activisme en genoegzaamheid en uiteraard verbondenheid en versnippering. Dat alles wordt uitgebracht op twee (gelimiteerde) LP's, waarbij elke kant van het vinyl een apart verhaaldeel vormt. Met 20 tracks mag dit best een lijvig album genoemd worden. Het zijn tijden waarover dus veel te vertellen valt.
Na deze stevige inleiding wordt het tijd om het over de muziek zelf te hebben. Het barokke instrumentarium omvat de theorbe (Pieter Theuns), de barokharp (Jutta Troch) en het serpent: een blaasinstrument met diverse S-bochten (Berlinde Deman), aangevuld met accordeon (Roel van Camp), gitaar (Sjoerd Bruil) en contrabas (Kristof Roseeuw). Voor de zang tekent frontman Gregory Frateur uiteraard present, versterkt door enkele sopranen (Lieselot De Wilde, Lore Binon en/of Michaela Riener).
Zoals het een klassiek stuk betaamt, wordt geopend met een proloog: als instrumentale intro en geslaagde sfeerzetting. 'Fellow Traveller' start met een intieme maar even stemmige inleiding waarna Frateur ons bij de hand neemt en op weg helpt in deze vertelling. Zijn stem klinkt bijzonder warm en vertrouwd, net als de meanderende accordeonsolo halverwege. Eindigen doet het nummer in unisono met een verwijzing naar de voorlaatste track 'Come Slowly, Eden'. Pure verstilling na de laatste noot.
'All Out' werd de eerste single en kreeg een videoclip mee, geregisseerd door Guido Verelst en opgenomen in de barokke French Salons te Antwerpen en AMUZ. De verwevenheid van pop en klassiek komt hier sterk naar voor, door de sacrale sopraanstemmen die halverwege het nummer wondermooi opbouwen en openbloemen. Heerlijk om horen. Inhoudelijk stuwt het activisme en de verontwaardiging zich een weg naar buiten: "all out exclusion, confusion, disillusion,… dignity, fragility, responsibility,…" en eindigt de song gevat met "no one leaves a home that serves and teaches kindness, where one is equal in all diversity, seen and loved".
Een verrassend nummer in deze eerste helft van het album is ongetwijfeld 'Tiny Paradise' omwille van de opbouw, het ritmegebruik en de sferen die het doorloopt. De strakke baslijn stuwt het lied vooruit, een speelse accordeonmelodie verweeft zich er telkens mee en Frateur bezingt ondertussen zijn kleine paradijs. Ik krijg er niet onmiddellijk vat op en dat intrigeert.
In het lieflijk klinkende 'Complete Me' moet ik na de eerste strofe en refrein aan de impact van corona denken. Welk effect de lockdown heeft gehad op musici en muziekliefhebbers: "…singing songs to heal the future, but now our songs have faded, black. come back my love, make me whole again". Ik besef zelf hoe hard ik al die maanden live muziek heb gemist. Hoe noodzakelijk de ervaring van een live concert is om verbinding te maken, een connectie te voelen. In een versnipperde wereld is muziek een sterk medium om te verenigen en saamhorigheid te versterken. Dit is een persoonlijke interpretatie. Misschien gaat het lied gewoon over een concreet liefdesverhaal en het gemis van die geliefde…
Een kantelpunt in het verhaal dat LUCY brengt is ongetwijfeld 'Death said'. Dit bijzonder donker nummer staat wellicht niet toevallig halverwege het album. De langste track brengt de luisteraar naar een kille wereld waar weinig licht is, veel verwarring en onmacht. Ondersteund door de bewerkte klanken van het serpent brengt me de bezwerende frasering van Frateur terug naar de beginjaren van Dez Mona, waar die duistere sferen wel vaker terug te vinden waren. De wereld van vandaag is er jammer genoeg één waar wapens nog dagelijks klinken, honger en dorst nog te vaak regeren. Wanneer het gefluit op de achtergrond, bovenop de donkere dreun en het trage recitatief "Left naked in pounding winds and burned by a ruthless sun" samenvalt, krijg ik kippenvel. Ik moet denken aan Diamanda Galas en haar overdonderende 'Orders from the Dead'. Verschil is dat Dez Mona & B.O.X hier met een minimum aan effecten een even verpletterende boodschap brengen. Koude rillingen.
Via het instrumentale 'Lockdown' kan er terug op adem worden gekomen en mag het licht opnieuw binnen. De accordeon van Roel van Camp is voor mij de hoop die terug van zich laat horen. Een uitgebalanceerd en te koesteren pareltje is dit. Vervolgens is er 'Lucy's Sinfonia'. Zoals het in de barok geldt, is de sinfonia een kort instrumentaal stukje dat een vocaal werk voorafgaat. Initieel bedoeld om het publiek stil te krijgen. Een passende intro voor 'Lucid Sky'.
Met 'Lucid Sky' komen we bij één van mijn favorieten op dit album. Na het bezoek aan duistere oorden mag de blik terug naar boven gericht. Er klinkt een hoopvolle stem. Een zin als "easy beauty brightens the heart" klinkt eenvoudig gevat maar vergt een open blik om die schoonheid te zien én ze in jezelf op te nemen. Niet alleen de sopranen stuwen de stem van Frateur verder vooruit, met enkele mannenstemmen erbij krijgt de hoopvolle boodschap extra diepte én warmte. Zoals typisch voor barokmuziek laat ik me gewillig meevoeren op het wiegend karakter van een basso continuo. Het intieme en breekbare einde barst van zelfvertrouwen: "there's no stopping us now, a lucid sky breathes a new kind of living".
Een melancholieke toets is er op het instrumentale 'Kingdom Come' te horen. Hoe ontroerend mooi de accordeon hierop weet te zingen. Het samenspel met de harp roept een zweem van tristesse op, maar zeker ook van troost. Deze instrumentale stukjes geven je als luisteraar de tijd om te ademen en om na te denken. Even neervlijen op een deken in het zachte gras, met de zon op het gezicht en mijmeren maar…
Voor de epiloog is er het slotlied 'Come Slowly, Eden'. Er werd in 'Fellow Traveller' al naar verwezen. De opbouw gebeurt met de klassiek geschoolde zangstemmen en de eerste strofe wordt als groep samen gezongen. Ik leg meteen de link met 'Saga' en het nummer 'A Part of Us All' met hun waardevol mantra "these are times to cherish and things to live for". Het is de erkenning van een veranderende wereld en de boodschap om deze vooral samen tegemoet te treden: "as long we're together there's nothing to fear" en "we'll face it together, there's no way to fail". Er weerklinkt een warm pleidooi om ook zélf aan de slag te gaan: "be the change you want to see". Eenvoudig maar helder. Wordt Eden aanroepen als Muze of is zij/hij de referentie naar het paradijs – dat bij onszelf begint?
Afscheid nemen doet LUCY met een ingetogen epiloog waaruit mededogen spreekt. Onze protagonist wordt uitgewuifd met de engelenstemmen die we doorheen het album hebben mogen horen. Stilaan dooft de muziek met spaarzame noten uit, is er een zacht "I forgive you" en dan: alleen maar stilte.
Met LUCY leveren Dez Mona & B.O.X een meer dan waardige opvolger af voor 'Saga'. Hun gedurfde formule om muziekstijlen die honderden jaren van elkaar af liggen alsnog te versmelten en er zoiets moois van te maken, mag een voorbeeld zijn. Laat deze soort muziek (HUMO omschreef het als 'barok 'n' roll'…) een inspiratie zijn om ook als mens en maatschappij de vele verschillen die er zijn te overbruggen. Laat LUCY de metafoor zijn om het hart open te stellen en de rijkdom te proeven die verbinding teweeg kan brengen.
Tom PLOVIE
08/09/2021
---
---