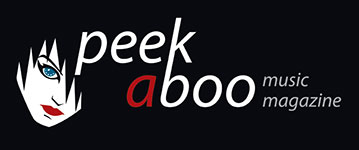 like this cd / digital review
---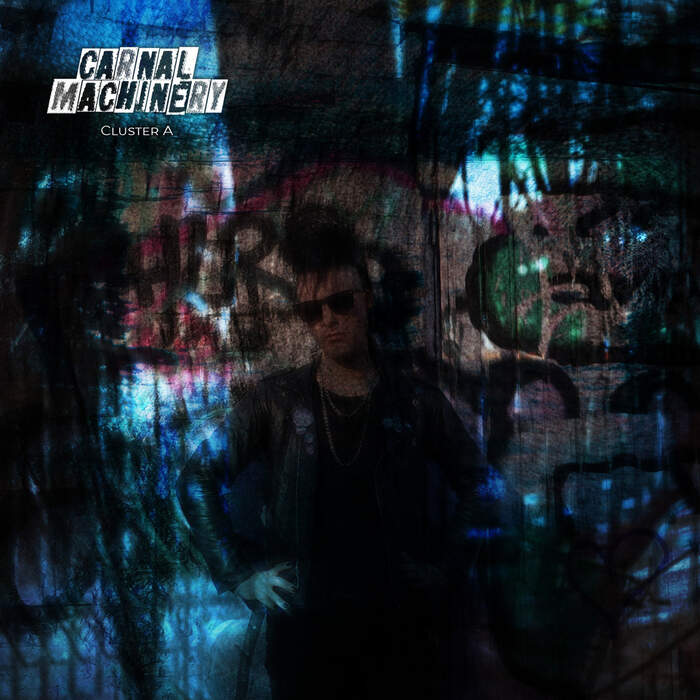 CARNAL MACHINERY
Cluster A
Music
•
CD / Digital
Darkwave
•
Synth Punk
[84/100]

Self-released
23/07/2021, Jurgen BRAECKEVELT
---
A year of looking gloomily at the same image of your garden wandering from season to season. Walls creeping closer and closer, and you, lying on your sofa, sleepily looking around and noticing that your interior could actually do with a bit of smartening up. It has frustrated many of us, as it also did Helsinki resident Jacques Saph (Virgin in Veil), who was prevented from taking to the stage due to the pandemic. He decided to start an electronic solo project. A chilly sound somewhere between darkwave, minimal synth and a pinch of deathrock. Welcome Carnal Machinery!
The album Cluster A contains 9 songs. The slightly more screaming and rough vocals melt together with bone-dry rhythms, the pithy bass-synthline and the humming melody. Twilight Zone sets the tone for a heavy darkwave album with some touches of synthwave and minimal. No, we do not think in terms of categories, but it gives you an idea. Jacques brings his own vocals from Virgin in Veil. We get ready for some gothic pogo with Bleak. A song that shines with joy when you read fragments of the lyrics: "... Am I awake, or still sleeping, Sure thing, death is creeping, sniffing cocaine to ease pain, your world is driving me insane...".
Musically, the tracks lean close together, but the atmosphere is so raw and dark that you get sucked into this Cluster A.
Inhumane Nature has a rougher edge, some deathrock vibes and even a touch of post-punk. Travis Bickle is a kindred spirit. A mutant if you prefer.
And then the single that was sent out into the world in the spring of 2020 as a taster: Voices. Slightly more pithy, solid backing from the rhythm section, screaming and yet intoxicating at the same time.One would start hearing Voices in the end...
Boiling Blood is a solid chunk of energy with vocals that come out like a stream of undigested food from where it went in. It swirls and spins in all directions.
A solid chunk of synthpunk/darkwave with a dash of deathrock and postpunk. It goes down smoothly. I hope the same for you. A corona year brings a musician genius ideas, and when you pour them into an album out of boredom, you get a beautiful first effort like Cluster A. Carnal Machinery: one to watch!
Jurgen BRAECKEVELT
23/07/2021
---
Een jaar van mistroostig kijken op hetzelfde beeld van je tuin die van seizoen naar seizoen wandelt. Muren die steeds dichterbij sluipen, en jij, liggend op je sofa, slaperig rondkijkend en vaststellend dat je interieur eigenlijk wel wat opsmuk kan verdragen. Het frustreerde menigeen onder ons. Zo ook de in Helsinki wonende Jacques Saph (Virgin in Veil) die door de pandemie geen enkel podium mocht bestormen. Hij besloot dan maar een elektronisch soloproject te starten. Een kille sound die het midden houdt tussen darkwave, minimal synth en een snuif deathrock. Welkom Carnal Machinery !
Het album Cluster A herbergt 9 songs. De iets meer schreeuwerige en ruwe vocalen smelten samen met kurkdroge ritmes, de vinnige bas-synthlijn en de neuriënde melodie. Twilight Zone zet de toon voor een stevig darkwave album met wat toetsen van synthwave en minimal. Nee, we doen niet aan hokjesdenken, maar zo heb je een idee. De vocale eigenheid brengt Jacques mee van Virgin in Veil. We maken ons klaar voor wat gothic pogo met Bleak. Een song die straalt van vrolijkheid als je flarden tekst leest: "… Am I awake, or still sleeping, Sure thing, death is creeping, sniffing cocaine to ease pain, your world is driving me insane…"
Muzikaal leunen de tracks dicht bij elkaar aan, maar de sfeer is zo rauw en donker dat je meegezogen wordt in deze Cluster A.
Inhumane Nature heeft een ruwere rand, wat deathrock-vibes en zelfs een toets van postpunk. Travis Bickle is er een soortgenoot van. Een mutant als je dat liever wil.

En dan de single die de wereld werd ingestuurd in de lente van 2020 als voorsmaakje: Voices. Iets vinniger, stevige ruggensteun vanuit de ritmesectie, schreeuwerig en toch bedwelmend tegelijkertijd. Je zou er Voices van beginnen horen op den duur…
Boiling Blood is een stevige brok energie met zang die er als een stroom onverteerd voedsel terug uit komt langs waar het erin ging. Het kolkt en draait alle kanten op.
Een stevige brok synthpunk/darkwave met een scheut deathrock en postpunk. Het gaat er vlot in. Ik hoop voor u hetzelfde. Een coronajaar brengt een muzikant op geniale ideeën, en als je die dan uit verveling in een album giet, krijg je een mooie eersteling zoals Cluster A. Carnal Machinery: one to watch!
Jurgen BRAECKEVELT
23/07/2021
---