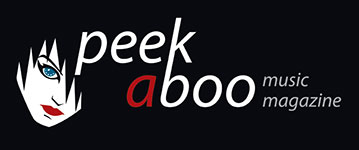 like this cd / vinyl / digital review
---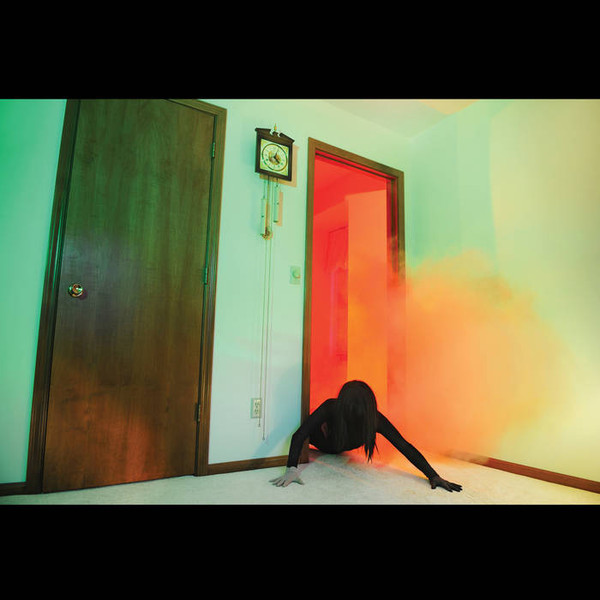 ADULT.
Becoming Undone
Music
•
CD / Vinyl / Digital
Electro
•
New wave
•
Synth Punk
[90/100]

Dais Records
22/03/2022, Fred GADGET
---
During their 25 years of existence, Nicola Kuperus and her companion Adam Miller swum through all kinds of waters. From chilly minimal electro over eighties-like new wave to Clubby electro... and back again! Fortunately, ADULT. also can count on a loyal fan base who seem to continue following the band's musical adventures still closely. Also this ninth full-length album is a treat for their fans, but also for the less initiated ones!
This eight-track masterpiece opens with 'Undoing / Undone' - an eclectic amalgamation of Nicola's paranoid sounding and intoxicating vocal passages, almost nervous-sounding sequencers and pounding analogue-sounding drum machines. With lyrical choruses like "Our Compulsion is Our Destruction", the trend of this album is firmly set and needs no further elaboration.
Then, during 'Our Bodies Weren't Wrong', the duo seem to want to write and scream off their distaste for our modern society, especially during the COVID pandemic. Harsh sequences and beats EBM lovers and Nitzer Ebb fans will definitely dig!
'Fools (We Are...)', which became the first preliminary single taken from 'Becoming Undone' immediately gave us a hint of what to expect on this album. Not the straight forward and easy to consume electro-pop but the typical minimal, yet eclectic and sometimes chaotic ADULT. sound. While listening to this song, I even thought I heard Grace Jones's 'Sex Drive' around the corner.
Time for an intermezzo with 'Normative Sludge', so it seems. To get more minimal is almost impossible. No rousing sequences or pounding beats, just a repetitive rippling rhythm of zap-like sounds on which Nicola plaintive slogans are interspersed with the banging of distant metallic industrial percussion sounds.
But don't worry, with 'I Am Nothing' they're back on track and the dance floor filling again! At an upbeat tempo, with a solid danceable bass drum, Kuperus chants the song title over and over, over the exciting EBM sequences, until we drop! Blissful!
However, 'She's Nice Looking' gives us time to catch our breath again. With an intro of almost two minutes, the song gets going steadily. This track seems to go further, on the basis that was already laid in 'Normative Sludge', the difference being the fairly danceable beat which slowly imposes itself while "She looks so nice" reverberates from the left to the right in your headphones.
Just when you think you've had the best, 'I, Obedient' is pounding towards on you! With a solid 4/4 kick drum, TR303-like acid loops, a thorough vocoder run and sampled "I" that sounds like a mantra throughout most of the song, this could well be/become the underground club hit of this album.
The albums ends more quietly with 'Theeth Out Pt II', although it is certainly not less mesmerizing! However, the painful dancing shoes can now be exchanged for a warm blanket, candlelight and... a haunted castle! A beautiful spooky outro soundtrack with an ADULT. twist!
In short, this Becoming Undone has once again become a great and varied record which fits perfectly into your ADULT. discography. Kuperus & Miller are clearly artists in heart and soul and in more disciplines than just music. So don't expect them to serve you a bite-sized chunk but instead, use your brain and imagination to make this piece of art your own! Because
… Yes You can!
Fred GADGET
22/03/2022
---
Gedurende de 25 jaar dat ze bestaan, hebben Nicola Kuperus en haar kompaan Adam Miller al heel wat muzikale watertjes door zwommen. Van kille minimal electro, over eerder 80's new wave naar Clubby electro … en terug!
Gelukkig kan ADULT. rekenen op een trouwe schare fans basis die hun muzikale avonturen op de voet blijven volgen. Ook dit negende album is om van te snoepen, niet allen voor de fans, maar ook voor de minder ingewijden.
Dit acht nummers tellende meesterwerk opent met 'Undoing / Undone' - een eclectische samensmelting van Nicola's paranoïde klinkende bedwelmende vocale passages, haast zenuwachtige synthriedeltjes en beukende analoog klinkende drummachines. Met "Our Compulsion is our destruction", een nummer met lyrische refreinen , is de trend van dit album stevig gezet.
Tijdens 'Our Bodies Weren't Wrong' lijkt het duo hun afkeer voor onze samenleving tijdens de COVID-19-pandemie van zich af te willen schrijven en schreeuwen. Sequences en beats die de EBM-lovers en Nitzer Ebb-fans zeker zullen smaken!
'Fools (We Are...)', werd de eerste vooruitgeschoven single van 'Becoming Undone' en gaf ons meteen al een hint over wat ons te wachten stond met dit album. Geen pure, gemakkelijke electropop maar de typische minimale, maar nog steeds chaotische ADULT.-sound. Tijdens het beluisteren van dit nummer dacht ik zelfs even Grace Jones's 'Sex Drive' in de verte te horen.
Tijd voor een intermezzo met 'Normative Sludge', zo lijkt het. Meer minimaal kan bijna niet meer. Geen opzwepende sequensen of beukende beats maar enkel een repetitief kabbelend ritme van zap-achtig klanken waarop Nicola's klagende slogans afgewisseld worden met metaalachtige industriële percussie in de verte.
Maar geen nood, met 'I Am Nothing' stroomt de dansvloer weer vanzelf vol! Op een upbeat tempo, met een stevige dansbare basdrum scandeert Kuperus de songtitel over de opzwepende EBM-sequences, tot we erbij neervallen. Zalig!
'She's Nice Looking' laat ons dan weer op adem komen. Met een intro van bijna 2 minuten komt het nummer rustig op gang. Het lijkt voort te spinnen op de basis die in 'Normative Sludge' al gelegd werd met als verschil dat hier langzaam een toch redelijk dansbare beat erbij komt terwijl "She looks so nice" van links naar rechts door de boxen galmt.
Net als je denkt het beste al gehad te hebben beukt 'I, Obedient' eopr e los! Met een stevige 4/4 Kickdrum, TR303-like acid loops, een door een vocoder gehaalde en gesampelde "I" dat bijna doorheen het hele nummer klinkt als een mantra ,zou dit wel eens de underground clubhit van dit album kunnen zijn/worden.
De afsluiter 'Theeth Out Pt II' is rustiger, maar zeker niet in mineur! Wel mogen de pijnlijke dansschoenen nu ingeruild worden voor een warm dekentje, kaarslicht en … een spookkasteel! Een prachtige spooky soundtrack met een ADULT.-twist!
Kortom, deze Becoming Undone is alweer een mooie en gevarieerde plaat geworden en past perfect in de ADULT.-discografie. Kuperus & Miller zijn duidelijk kunstenaars in hart en ziel en in meerdere disciplines dan enkel muziek, verwacht dus geen hapklare brok geserveerd te krijgen maar gebruik je hersens en verbeeldingskracht om er je eigen kunstwerk en beleving van te maken!
Fred GADGET
22/03/2022
---