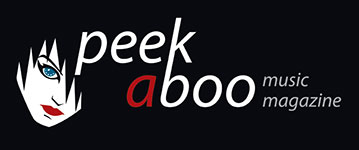 like this cd / digital review
---
RHYS FULBER
Brutal Nature
Music
•
CD / Digital
EBM
•
Electro
[80/100]

FR Recordings
21/12/2021, Fred GADGET
---
Brutal Nature is the new solo album of Front Line Assembly / Delerium / Noise unit / and many more mastermind and producer Rhys Fulber. After more than three decades and an extensive output, this artist has proven his skills and satisfaction guaranteed status to us all. Nature can be brutal, just like the opening track 'Central State Institute 16'! Over six minutes pounding beats and cutting sweeping sequencers. Dance-floor madness!
But it's not only pounding electro we encounter on this album, tracks like 'Chemical' and 'Fragility' reminds me a bit of the early Enya and Enigma tracks, probably due to the heavenly vocals of Jessica Bennett, also know as Jeza, softly sweeping through the song. Her voice can also be heard in the background on 'Marginalized', which has a stronger beat and sounds a bit harsher than the two aforementioned songs. The album is very varied, which invites you to listen to it in its entirety... Like a good old school concept album as it were... Blessed!
Because after the rather quiet previous tracks, 'Pyrrhic Act' is an ominous pounding again, which in my opinion, could be an outright Techno club hit. Although you do need to be in good shape because it takes six minutes of jumping around, luckily a minutes long lasting outro gives you some time to catch your breath. What follows is a more industrial sounding track, 'Pressure' which surely pleases many (nostalgic) Maschinenfest visitors (RIP) and Monolith fans. 'Night Render' again, sounds like a title track from an addictive dystopian Netflix series. 'Rogue Minority' really kicks it up a notch, somehow reminding me of the somewhat less infamous and experimental Front 242 album Pulse, which already dates back to 2003. Anyway, the slightly quieter and penultimate track is called 'Nature Reclaims' and is like the calm before a storm! Because Brutal Nature closes with perhaps the stunner of this album, 'Stare At The Sun' featuring the punky industrial and distorted vocals of Sara Taylor, better known as the head and voice of the LA industrial band Youth Code. Goosebumps guaranteed!
Fred GADGET
21/12/2021
---
Brutal Nature heet het nieuwe soloalbum van deze Front Line Assembly / Delerium / Noise unit / en nog veel meer mastermind en producer Rhys Fulber. Na meer dan drie decennia en een intensieve output, heeft deze kunstenaar zijn vaardigheden en tevredenheidsgarantie al lang aan ons allemaal bewezen. De natuur kan bruut zijn, net als het openingsnummer 'Central State Institute 16'! Ongeveer zes minuten beukende beats en snijdende opzwepende sequencers. Dansvloerwaanzin!
Maar we komen niet alleen beukende electro tegen op dit album. Tracks als 'Chemical' en 'Fragility' doen me zelfs een beetje denken aan de vroege Enya en Enigma tracks, waarschijnlijk mede door de hemelse zanggeluiden van Jessica Bennett, ook wel bekend als Jeza, die zachtjes door de nummers zweven. Haar stem is ook op de achtergrond te horen op 'Marginalized', dat een weer een stevige beat heeft en daardoor wat harder klinkt dan de twee eerder genoemde nummers.
Het album is zeer afwisselend, wat ook uitnodigt om het in zijn geheel te beluisteren... Een goed old school conceptalbum... Zalig!
Want na de eerder rustige voorgaande tracks beukt het er weer onheilspellend op los in Pyrrhic Act, dat een regelrechte Techno clubhit zou kunnen zijn. Al moet je wel een goede conditie hebben want het is zes minuten lang hakken geblazen. Gelukkig geeft een minutenlange outro wel wat tijd om op adem te komen. Wat volgt is een meer industrieel klinkend nummer, 'Pressure'. Dat zal zeker bezoekers van Maschinenfest (RIP) en Monolithfans bekoren. 'Night Render' klink dan weer als een titeltrack van een verslavende dystopische Netflixreeks. 'Rogue Minority' zet dan weer stevig de beuk erin, en doet me ergens denken aan het minder beruchte en experimentele Front 242-album Pulse uit 2003. Het iets rustigere voorlaatste nummer heet 'Nature Reclaims' en is zoals de stilte voor een storm! Brutal Nature sluit namelijk af met wellicht de knaller van dit album, 'Stare At The Sun' featuring the punky industrial and distorted vocal of Sara Taylor, beter knows as the head and voice of the LA industrial band Youth Code. Goosebumps gegarandeerd!
Fred GADGET
21/12/2021
---