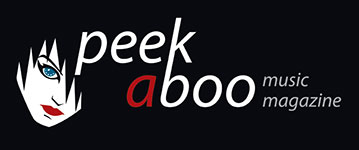 like this vinyl / digital review
---
HERRNIA
Takkewereld
Music
•
Vinyl / Digital
EBM
•
Electro
[90/100]

Wool-E Discs
16/12/2021, Peter DOLPHEN
---
HerrNia, alter ego of Jonas Cornelissen, is a one-man project from the Ghent-area. This man (originally from Limburg) has been wandering around our scene for some time now, amongst others as a drummer for Causenation. Under his alias HerrNia, Jonas can do completely his own thing... and how...
After some modest appearances on different samplers (e.g. with Alone on the ultra-limited 10-cassettebox by Wool-E Tapes) and a self-titled cassette on that same Wool-E-Tapes in 2018, 'Takkewereld' is HerrNia's first big release. On shiny black vinyl. My turntable is filled with joy.
'Takkewereld' is a selection of 12 demotracks which, after a re-mastering by Dries De Vreeze (half of Karl Hefner & Hugh Lagerfelt), sound very refreshing. A complete arsenal of electronics float in a sublime way towards my ear, tickling my eardrum. And from that arsenal comes a great variety of melodies, going from a minimalistic "Love", over an almost poppy "Think About It" to the very tasteful EBM of "My Dear Dark Cloud". Now in English, then in Dutch (yes, DUTCH)... Every track tells it's own story without much words but with so much feeling. The bass on "Iedereen" crawls deep in my veins, making me turn up the volume just that bit higher, until my needle decides to start dancing on the vibrations. And at the end of the album, my legs can't keep still anymore... "There Was a Time" and "Niet Echt" are perfect tracks to end this trip through the mind of HerrNia.
If there is more of this in that demo-box, I would say: don't wait too long with the rest! Because my friends, you'll want to taste more... much more...
Peter DOLPHEN
16/12/2021
---