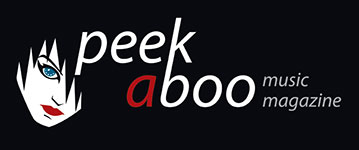 like this cd / vinyl / digital review
---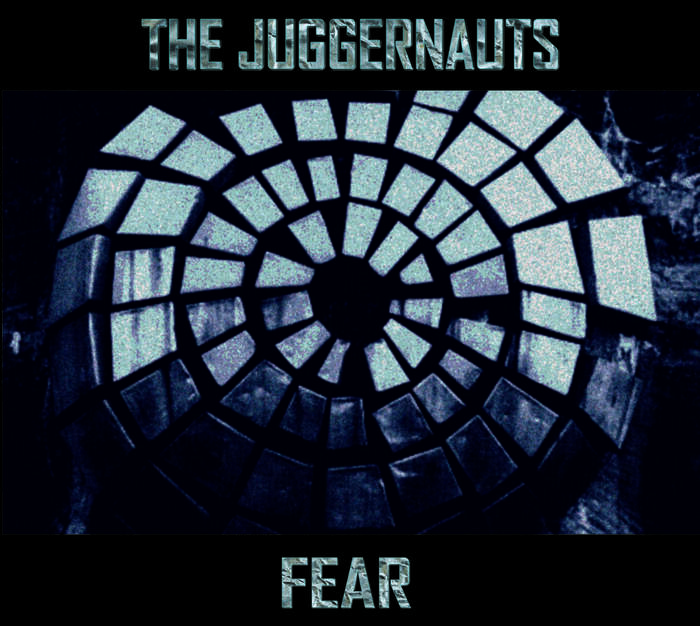 THE JUGGERNAUTS
Fear
Music
•
CD / Vinyl / Digital
EBM
[91/100]

BodyBeats Records
09/01/2023, Jurgen BRAECKEVELT
---
The helmeted no nonsense EBM heads The Juggenauts are back! Ok, we had to wait a while, as we had a little virus that made concerts difficult... But meanwhile The Juggenauts have had time to introduce their new songs live on many stages. And the undersigned can confirm: they kick ass. Today we are six years after their debut album 'The Juggernauts Are Coming', and although the band still make EBM in the spirit of godfathers Front 242, containing some DNA from bands like Nitzer Ebb and Portion Control, they still manage to create their own sound which they stay faithful to. Not a simple copied or cloned sound, but their own characteristic and contemporary sounding EBM.
Fear, as the new EP is titled, features four brand new songs and two remixes, one by roaring frontman Borg and one by True Zebra.
'Fear V2K18' is the title and opening song and it is a direct hit! Pounding drum machines, thumping low-frequency basses released by an arsenal of synths, rousing and pumping sequencers, while Borg's singing is not cheerful, but raw and spiced by a firm dose of anger, cynicism and social criticism. The same ingredients we find in 'End Of Time', which, in addition to the pounding sound, contains a very catchy melody. One of those that really sticks in your mind, even though it's still sounding menacing and industrial.
Good old Trump gets to kick off 'Shrinking Brains' with one of his notorious speeches: "Our country is in serious trouble… We don't have victories anymore. We used to have victories. But we don't have them. When was the last time anybody saw us beating, let's say, China? They kill us. All the time. When did we beat Japan, at anything. They send their cars over by the millions…(…)" What follows is a frontal old school EBM headbutt. Thanks for this guys! In terms of content, a lash-out to the many conspiracy theories, the rape of reality and how we are kept 'stupid' while our brains keep shrinking when we lose the ability to think critically for ourselves. How fear is used as a psychological weapon to achieve this. An EBM song that makes you feel the anger indeed.
'Snitch Bitch' is a song which got a dark top coat of dark-electro as a finish on a base layer of pure EBM primer. To say it in painting terms.
Both of the 'Fear' remixes are definitely not inferior to the originals versions. Borg's 'Fear VK20 (C-19 EBM mix)' packs even more vocal sampling aggression than the original song. There are also other things going on in terms of melody, which makes the song gain strength.
As mentioned before, True Zebra also takes a go on 'Fear'. With the 'Fear V2K22' Club remix we get a rather minimal rhythm, synths and sequences build-up that gives the song a more clubby dance-like undertone. But still it's EBM of the better kind.
EBM is not dead! And The Juggernauts contribute to this vibe in their headstrong way with this Fear EP. An EP that every righteous EBM lover should have in his/her record collection.

Like & follow The Juggernauts on > FACEBOOK <
Buy FEAR [EP] from > BANDCAMP <
Jurgen BRAECKEVELT
09/01/2023
---
De gehelmde no nonsence EBM-ers The Juggenauts zijn terug. Het was even wachten, we hadden een virusje dat concerten bemoeilijkte... Intussen hebben The Juggenauts tijd gehad om op vele podia hun nieuwe songs op het publiek los te laten. En ondergetekende kan bevestigen: ze komen verdomd goed binnen. We zijn intussen zes jaar na hun debuutalbum "The Juggernauts Are Coming". En hoewel de band nog steeds EBM maakt in de geest van de godfathers Front 242 en wat DNA herbergen van bands als Nitzer Ebb en een flard Portion Control, hebben ze toch een eigen sound en stijl waar ze trouw aan blijven. Geen gekopieer of gekloon van bestaande sounds, maar hun eigen karakteristieke en hedendaags klinkende EBM.
Op Fear, de nieuwe EP, prijken 4 spiksplinternieuwe songs, een mix van frontman en brulboei BORG en een remix van True Zebra.
Fear V2K18 is de titel en openingssong. En het is meteen raak. Beukende drummachines, dreunende low frequency bassen uit een arsenaal synths, opzwepende en tot stampvoeten aanzettende sequencers en Borg die niet echt vrolijk een refrein zingt, maar integendeel ruw en gekruid door een dosis woede, cynisme en sociale kritiek schreeuwend aanwezig is. Dezelfde ingrediënten kruiden End Of Time. Naast het gebeuk herbergt dat nummer een zeer aanstekelijke melodie. Zo één die echt blijft hangen, ook al klinkt ze dreigend en industrieel.
Good old Trump mag Shrinking Brains op gang stampen met een stuk uit één van zijn speeches: "Our country is in serious trouble," he said Tuesday. "Our country is in serious trouble.. We don't have victories any more.We used to have victories. But we don't have them. When was the last time anybody saw us beating, let's say, China? They kill us. All the time When did we beat Japan, at anything. They send their cars over with the millions…(…)" Wat volgt is een stevige oldschool EBM-kopstoot van jewelste. Waarvoor dank! Inhoudelijk een veeg uit de pan voor samenzweringstheorieën waar velen in meeheulen, de verkrachting van de werkelijkheid, hoe we 'dom' gehouden worden en hoe ons brein verschrompelt als we niet langer zelf kritisch nadenken. En hoe angst daartoe als psychisch wapen wordt gebruikt. Je zou je voor minder al eens boos maken in een EBM-song.
Snitch Bitch heeft een donkere deklaag dark electro als finish gekregen op een pure EBM-primer.
De remixes moeten niet onderdoen voor de originelen. De Fear VK20 'C-19 EBM-mix van Borg bulkt van nog meer agressie in de vokalen dan de originele song. Ook op vlak van melodie is wel één en ander gaande dat de song aan kracht laat winnen.
En True Zebra ontfermt zich ook nog eens over Fear. Met de Fear V2K22-remix krijgen we een heel korte ritmesectie en dito synths en sequences die de song een meer dance-vibe-achtige ondertoon meegeeft. Maar evenzeer EBM van de betere soort.
EBM is not dead. En The Juggernauts dragen op hun eigengereide manier bij met deze Fear. Een EP die elke rechtschapen EBM-er in zijn/haar platencollectie moet hebben.
Like & volg The Juggernauts op > FACEBOOK <
Koop de FEAR [EP] via > BANDCAMP <
Jurgen BRAECKEVELT
09/01/2023
---
---