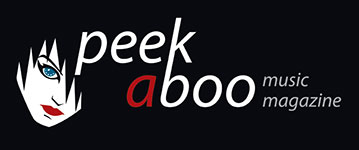 like this cd / digital review
---
ELM
Penetrator
Music
•
CD / Digital
EBM
•
Oldschool EBM
•
Synth Wave
[93/100]

Alfa-Matrix
10/01/2023, Jurgen BRAECKEVELT
---
ELM. This Swede does not shy away from stomping feet. I would even say "Im Rhythmus bleiben", as Front 242, many EBM heads and hopefully many others beside them, chant as an anthem.
After some recent shows in Belgium where ELM unleashed his old school EBM in full galore on the crowd and proved over and over again how strong EBM can be, he now presents us his new album Penetrator.
After the brutal and successful EP "Steel Hope" comes the 3rd full album "Penetrator". The first pressing will be released as a limited deluxe Digipak edition, consisting of no less than 3 CDs. In addition to the mind-blowing old school EBM album Penetrator, this edition contains two more CDs. Firstly an additional 8 track CD with 4 top notch extra tracks and 4 excellent remixes including one by Patrick Codenys of FRONT 242. It's clear, no dance floor is safe.
In addition, there is also the CD that contains Fragments Of Longing, where Peter Elm shows a different side of himself. For lovers of Depeche Mode B-sides, with a nod to musical greats such as Jean-Michel Jarre and Eric Satie. But above all: a very personal, sometimes moving musical honesty from Elm himself.
But first Penetrator! No nonsense old school inspired EBM. Tight bass lines, menacing drums, make you wanna dance and twist your body in even impossible poses - electro, almost like a tsunami... There is no escape! This album is yet another one that forces you to go total loss. Rhythmically very tight, and the title speaks for itself: the music penetrates very deep into your muscle fibres.
From somewhat slower gems, such as opening song 'Razor Horror', to sharper, faster, harder and potential mosh-pit bangers such as 'Ha Ha Ha Begär', 'Vessel Of Violence' or NWO. The latter is really next level shit in my humble opinion. Like as if it matters. ELM is old school, breathes old school, lives old school. Where previous albums were already breath-taking, he now even adds on top of that.
No song is inferior. Even the slightly "slower" songs make you wanna move. Beauties like 'Outcast', where some extra machinery in the background showcases a dreamy melody as a backdrop. The strength of EBM lies in less is more. Rejuvenation honours this reminiscent: drum, bass line and some samples in the background, which might as well not be there. Never bend, never break, never bend, never break, rejuvenation…
"I am a penetrator – I will penetrate you – I remain in control – I will pick you apart" … here comes a 'Vessel Of Violence'.
As a change and by means of Penetrator's closure, we get 'Tyomnaja Noch' (Dark Is The Night). An interpretation of a Russian song from a bygone era. A kind of Goethes Erben-like vibe dressed in a bombastic cloak.
As a gift we also get some bonus tracks. Just as danceable, just as strong, just as ELM. 'Death Drive' needs some time to get in the right gear, but soon shoots into a strong cruise control. 'Noise' is anything but what the title says. Just when you think the max speed limit has been reached, this one will give you another blow. 'Amok!' Is not a cover of the Diary Of Dreams song. It's just old school EBM lashing around. We also get a dark techno-ish version of 'Sex Junkie' and a Testosterone Drive remix of 'Steel Hope' (second song on the album). Personally, I think more of an estrogenic mix, because it is more gentle.
And we get even some more remixes, one of them is by Patrick Codenys (Front 242). The EBM hero also takes care of 'Sex Junkie'. Exaggerated, more complicated, more samples and extras. Nice, but just nice. We also get a "late-night mix" of the same song and a "time-to-pay" mix from 'Vessel Of Violence'.
And we're just halfway! Peter Elm's 'Fragments Of Longing' which comes with the limited 3CD edition but is also for sale separately, be it only digital. And now for something completely different… Another side of the Swede. A more melodic, lyrical, sensitive side. Although the anger and aggression is still lurking. Ten tracks, two with lyrics, the rest instrumental. The composer Elm has a lot to offer.
Sometimes a bit reminiscent to J-M Jarre. Widely drawn out, like mist embracing a morning landscape. 'Somewhen' could have been Jarre's, but no mistake … It's Peter ELM's
'Black Sheep' wriggles itself into same parallel musical circuits, while 'Cabourg' sounds more minimal with eighties features.
And it can be even more intimate, with 'Enoshima'. In a bizarre way it sounds 'old', and at the same time contemporary while also having an oriental touch. 'Lucia' is also so Jarre-like in composition. I don't know how many synths and keyboards do the talking here, but it certainly seduces you.
'With The Last Strength' has that typical eighties synth-wave topping all over it. Really surprising, a compositions of a totally different order.
As much as I am overwhelmed by the old school EBM of Penetrator, I can say I'm also extremely and pleasantly surprised by the "other" music that Elm presents on 'Fragments Of Longing'. It is definitely worth listening to. Once again ELM proves that he is a great musician, with a message. He lashes around, with his music and lyrics. He touches with his lyrics and he rages with his beats and basses. ELM is EBM.. and even more! Enough said!
Jurgen BRAECKEVELT
10/01/2023
---
ELM. De Zweed schuwt het stampvoeten niet. Wat zeg ik. Im Rhythmus bleiben. Het nummer van Front242 dat door het EBM-minnende volk (en hopelijk velen daarnaast) als lijflied met fierheid wordt gescandeerd.
Na twee recente passages in ons Belgenland waar ELM zijn oldschool EBM met toeters en bellen op het gepeupel losliet en nog maar eens bewees hoe stevig het wel is, komt nu het album Penetrator.
Na de brute en succesvolle EP "Steel Hope" komt het 3e volledige album "Penetrator". De eerste persing komt uit als een gelimiteerde deluxe digipak-editie, van maar liefst 3 cd"s. Naast het mindblowende ldschool EBM album Penetrator, bevat de editie nog twee cd's. Ten eerste een extra cd met 8 nummers met 4 eersteklas extra nummers en 4 uitstekende remixen, waaronder een van Patrick Codenys van FRONT 242. Geen enkele dansvloer is veilig.
Daarnaast is er het album Fragments Of Longing, waar Peter Elm een andere kant van zichzelf laat zien. Voor liefhebbers van Depeche Mode-B-kantjes, met een knipoog naar muzikale grootheden als Jean-Michel Jarre en Eric Satie. Maar bovenal: een zeer persoonlijke, met momenten ontroerende muzikale eerlijkheid van Elm zelf.
Maar eerst Penetrator. No nonsense oldschool-geïnspreerde EBM. Strakke baslijnen, dreigende drums, je tot dansen en in onmogelijke bochten wringende electro, als een tsunami… ja er is geen ontsnappen aan, dit album is er (wéér één) dat je dwingt total loss te gaan. Ritmisch heel strak, en de titel spreekt voor zich: het ding penetreert tot heel diep in je vezels.
Van wat tragere meestampers zoals openingssong Razor Horror, tot snedige, snellere, hardere, potentiële moshpitkrakers als Ha Ha Ha Begär of Vessel Of Violence of NWO. Die laatste is écht next level shit naar mijn bescheiden mening. Alsof het uitmaakt. ELM is oldschool, ademt oldschool, lééft oldschool. Waar vorige albums al adembenemend waren, doet hij er nog een dikke snuif bovenop.
Geen enkele song doet onder. Want ook de iets tragere songs (but hey, what's in a name!) doen je bewegen. Beauties als Outcast, waar op de achtergrond wat extra machinerie een dromerige melodie als decor etaleert. De kracht van EBM zit in less is more. Rejuvenation doet dit denken alle eer aan: drum, baslijn en wat samples op de achtergrond, die er evengoed niet konden zijn. Never bend, never break, never bend, never break, rejuvenation…
I am a penetrator – I will penetrate you – I remain in control – I will pick you apart here comes a Vessel Of Violence.
Als afwisseling en bij middel van uittrede van Penetrator, krijgen we Tyomnaja Noch (Dark Is The Night). Een interpretatie van een Russisch lied uit vervlogen tijden. Een soort Goethes Erben-achtige vibe in een mantel van bombast.
Dan krijgen we bonustracks cadeau. Even dansbaar, even stevig, even ELM. Death Drive moet op stoom komen, maar schiet al vrij snel in een stevige cruise control. Noise is allesbehalve wat het zegt. Als je denkt dat de snelheidslimiet is bereikt, krijg je bij deze nog een oplawaai. Amok! is geen cover van het Diary Of Dreams nummer. Het is gewoon oldschool losgaan. We krijgen ook een met een knipoog naar dark techno-versie van Seks Junkie en een testosterone-drive-remix van Steel Hope (tweede song op het album). Persoonlijk denk ik eerder aan een oestrogeen-mix, want hij is zachtaardiger.
We krijgen nog wat remixes cadeau, waarvan één van de hand van Patrick Codenys (Front 242). De EBM-held ontfermt zich over Sex Junkie. Het wordt aangedikt, wat ingewikkelder gemaakt, wat samples en vestimentaire extraatjes. Leuk zonder meer. Van dezelfde song nog de late-night-mix. En een time-to-pay-mix van Vessel Of Violence.
En dan zijn we net voorbij halfweg. Peter Elm heeft ook Fragments Of Longing bij de 3cd-editie (ook apart digitaal te koop). And for now something completely different. Een andere kant van de Zweed. Een meer melodieuze, lyrische, gevoelige kant. Hoewel kwaadheid en agressie ook gevoelig zijn. 10 songs. Twee met lyrics, de rest muzikaal. De componist Elm heeft heel wat in zijn mars.
en we ontwaren knipogen richting J-M Jarre. Breed uitgesponnen, als nevel die een ochtendlijk landschap omarmt. Somewhen zou van Jarre kunnen zijn, maar nee. Spinsels van Elm.
Black Sheep wringt zich in parallelle muzikale circuits, Cabourg dan weer wat minimalistischer met eighties-trekken.
En het kan nog intiemer, met Enoshima. Op een bizarre manier klinkt het 'oud', en tegelijk hedendaags en is het oosters gekruid. Lucia is ook weer zo Jarre-achtig qua compositie. Ik weet niet hoeveel synths en keyboards het hoge woord voeren, maar het verleidt je.
Van With The Last Strenght druipt al helemaal die typische eighties synthwave vanaf. Dit is echt verrassend. Composities van een totaal andere orde.
Hoezeer ik ook overdonderd ben door de oldschool-EBM van Penetrator, ik ben tegelijk uitermate aangenaam verrast van de luistermuziek die Elm met Fragments Of Longing brengt. Het loont zeer zeker de moeite om het te beluisteren. Want ELM schopt in het rond, qua muziek en teksten. Hij rààkt met lyrics. Hij raast met de beats en basses. Hij is EBM (en méér, zo bewijst hij). Point final.
Jurgen BRAECKEVELT
10/01/2023
---