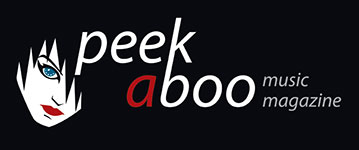 like this cd (ep) review
---
ELM
Kampftrinker
Music
•
CD (EP)
EBM
[92/100]

Alfa-Matrix
09/03/2017, Jurgen BRAECKEVELT
---
It's almost a year since Swedish loner ELM started the old-school EBM revolution with his 'Edge' EP. Today sees the release of Kampftrinker, the second single from the album Hardline, a gem in the Electronic Body Music genre in 2016. In terms of sound, old-school, beats and angular straight EBM ELM can without a doubt be added to the list of bands like Nitzer Ebb, Pouppee Fabrikk and consorts.
Kampftrinker is an EBM classic that will make the black hords dance till their feet are on fire. In-your-face bass lines, stomping beats in cheerfull (duh!) sounding German. Peter Elm recorded three versions of the song: the Slacht-mix, a more groovy sounding rework with the Steiner-Parker-mix and a Hard Club Mix.
That last one is even fatter, more tight, more agressive and more danceable than all previous ones. The sound penetrates space, monotone and like a drill. Cool!
As an encore we receive an analoge version of Fighter: straight EBM without looking back and without any pity. Tight without mercy. With Blackout ELM treats us with a great last song. No damage-control can cope with this.
We already knew that ELM is good. This is a delicious EP with good remixes and with Blackout as a great encore. Old-school EBM of the sublime kind.
Jurgen BRAECKEVELT
09/03/2017
---
Het is bijna een jaar geleden dat de Zweedse eenling ELM de old-school EBM revolutie inluidde met zijn "Edge" EP. Vandaag komt Kampftrinker uit, de tweede single van het album Hardline dat een pareltje van het Electronic Body Music-genre was in 2016. ELM mag gerust worden toegevoegd aan het lijstje van bands als Nitzer Ebb, Pouppee Fabrikk en consorten. Qua sound, qua old-school, qua beats en hoekige, straight EBM.
Kampftrinker is een EBM-klassieker die het zwarte gepeupel zo aan het dansen krijgt dat de stoom van de hielen komt. In-your-face baslijnen, stampende beats in een vrolijk (duuuh!) klinkend Duits. Peter Elm heeft drie versies opgenomen van de song: de Slacht-mix, een meer groovy klinkende rework met de Steiner – Parker -mix en een Hard Club Mix.
Die laatste is nog vetter, strakker, hoekiger, agressiever en dansbaarder dan alle voorgaande. Monotoon baant de sound zich als een drilboor door de ruimte. Vet!
En we krijgen als "Zugabe" een analoge versie van de song Fighter: rechttoe-rechtaan EBM zonder omzien en zonder enige vorm van medelijden. Genadeloos strak. Als laatste song trakteert ELM ons nog op Blackout. Geen damage-control is hiertegen opgewassen.
ELM is goed, dat wisten we al. Dit is een lekkere EP, met goede remixes en een geweldige toegift met Blackout. Old-school EBM van de sublieme soort.
Jurgen BRAECKEVELT
09/03/2017
---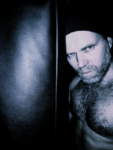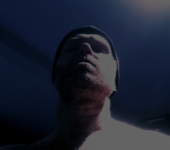 ---