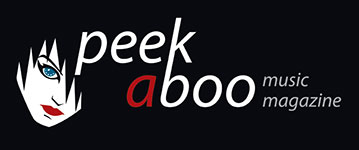 like this cd (ep) review
---
FRAGRANCE
Dust & Disorders
Music
•
CD (EP)
Dreampop
•
Synthpop
[82/100]

Synth Religion
16/02/2017, Jurgen BRAECKEVELT
---
Parisian Matthieu Roche as Fragrance produces dreamy sythpop. Mastering the EP Dust And Disorders was entrusted to Hélène De Thoury of Synth Religion. The 5-track EP is a cross between dreamy synthpop and more synth-orientated and minimalistic songs.
Care Of The Proof sounds more poppy, while Lust For Lights has a more minimalistic and characteristic sythpop atmosphere. The vocals however make it all dreamy and almost painfully slow. An infectious old-school synth-drum rhythm runs through Through The Wall. And with Collapse we take a trip in the teletime-machine to 30 years ago. The 80s are alive in this song. Very minimalistic and limited. Postcards on the other hand sounds more poppy than synthpop.
Fragrance's first EP is a good one. The influence of the music of Hélène De Thoury is evident. There is definitely something going on over there in Paris and if this is the result we say yes, please.
Jurgen BRAECKEVELT
16/02/2017
---
Matthieu Roche is een Parijzenaar die zich ledig houdt met het maken van dreamy synthpop, onder de naam Fragrance. Voor de EP Dust and Disorders werd Hélène De Thoury met haar Synth Religion aangezocht om de mastering te doen. De EP bevat vijf songs, en houden het midden tussen dromerige synthpop en eerder synth-gerichte, meer minimalistische nummers.
Care For The Proof klinkt eerder poppy, terwijl Lust For Lights een eerder meer minimale karakeristieke synthpop- sfeer ademt. Het vocale werk maakt het geheel toch weer dromerig en tergend langzaam. Een aanstekelijke oldschool synth-drumritme slingert doorheen Through The Wall. En met Collapse maken we een tripje in de teletijdmachine naar 30 jaar terug. De eighties klinken door in deze song. Heel minimalistisch en afgelijnd. Postcards klinkt dan eerder weer meer poppy dan synthpop.
Fragrance levert een mooie eerste EP af. De hand en invloed van de muziek van Hélène De Thoury is hoorbaar. Er broedt daar duidelijk wat in Parijs en als dit het resultaat is, dan mag het.
Jurgen BRAECKEVELT
16/02/2017
---