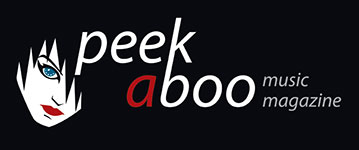 like this digital review
---
PAULINA CASSIDY
Drawing Up A Storm
Music
•
Digital
Ambient
•
Darkwave
•
Dreampop
•
Ethereal / Heavenly Voices
[85/100]

Projekt Records
03/05/2018, Gustavo A. ROSELINSKY
---
Canadian musician and illustrator Paulina Cassidy has just released her second solo album on the beloved US label Projekt Records. Drawing Up A Storm is a digital release of twelve beautiful tracks that go from instrumental soundscapes to more song-oriented compositions but always very atmospheric and dream-like.
It's easy to pigeonhole Cassidy's music as fairy-like and there's definitely a certain otherworldly quality to it, especially thanks to its connection with her work as a visual artist and illustrator, which always conveys a certain late-XIX century fairytale atmosphere. And yet her music is much more than that. Her use of electronic beats, synths and samples is fantastic (for example in tracks like 'Ocean Nymph' or 'Seahorses') and shows that she's paying attention to contemporary electronic music and possibly also to impossible-to-classify artists like the Finnish producer Lau Nau (whose latest album I also reviewed here) and especially fellow Canadian band Tasseomancy, with whom she definitely shares a similar approach. All this reminds us that Projekt was always a very forward-looking and experimental label, especially in the nineties (what other Darkwave label could have released a band like lovesliescrushing, for example?). So this album sits well with both contemporary Dream Pop, and with the rest of the Projekt legacy.
Apart from the aforementioned tracks, other highlights include the amazing album opener 'Waterdancer' and the title track 'Drawing Up A Storm', both of them Darkwave gems in the tradition of Black Tape For A Blue Girl, Love Is Colder Than Death, and even early Cranes. Here Cassidy's vocals manage to be earthly and ethereal at the same time, which is no mean feat. Also highly recommended are all of the instrumental tracks actually, especially 'Fireflies In The Amethyst Skies'.
The album as a whole is a truly magical experience from start to finish and a fine addition to the Projekt catalogue.
Gustavo A. ROSELINSKY
03/05/2018
---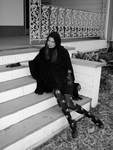 ---