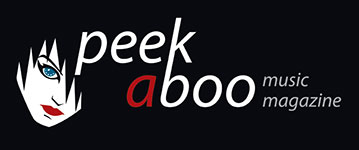 like this cd review
---
CONSPIRACY COVEN
Conspiracy Coven
Music
•
CD
Minimal
•
Synth Wave
[91/100]

Sincronica
05/05/2018, Jurgen BRAECKEVELT
---
Conspiracy Coven releases an album with the same name. This little jewel appears on the Sincronica label, which was founded in Spain in 2013. What else is there to say? Little, since it doesn't say who is behind this musical project but it will not stop us from casting some light on this minimal / synth-wave gem.
On the menu is some straightforward minimal synth, produced by an army of analogue instruments. The intro 'Strategy' soft and sweet. In heavy contrast with 'Steel & Fire' which lashes out hard on body and limbs. 'Plague' is very minimalistic while 'Reign' is tapped from a darker and heavier synth barrel. A very tight sound, almost as indestructible and solid as … well … 'indestructible'. An army of weird sounds degenerate into a bombastic masterpiece.
And just when it threatens to become too much, a beacon of light will meet you with 'One Minute Silence' but silence is anything but what you get here. 'Deathbell' boosts the tempo a bit with smooth and dark-wave undertone. 'Burial Lights' brings us some relative peace. A quiet rippling song with female vocals, which many will recognise.
Also 'Crawl' is more subdued and is full of ingeniously crafted electronica, cast from great melodies. There is also somewhat more experimental material on this disc like 'Batcaves & Firebreathers'. The construction is more complex and the arrangements are very well done. And before we get finished off by 'Ravaged', we get the great minimal stomper 'Beyond'.
The mystery will still last for a while and, if we can believe the label, we will perhaps never know the identity of the musicians behind this project. But what difference should that make to a music lover as long as the product is good? And good this LP is! The minimal-synth revival has yet another gem to be enjoyed, minimal synth of a very high level.
Jurgen BRAECKEVELT
05/05/2018
---
Conspiracy Coven brengt een gelijknamig album uit. Het kleinood verschijnt op het in 2013 in Spanje opgerichte label Sincronica. Wat valt er nog meer te zeggen? Weinig, aangezien niet wordt vrijgegeven wie achter dit muziakle project zit. Maar dat weerhoudt ons er niet van dit minimal/synthwave juweeltje te belichten.
Op het menu rechttoe rechtaan minimal synth, geproduceerd door een leger aan analoog materiaal. De intro Strategy is braafjes een zeemzoet. In zwaar contrast met Steel & Fire dat met stevige uithalen de aanval op lijf en leden inzet. Plague is heel minimalistisch, Reign tapt dan weer uit een donkerder en zwaarwichtiger synth-vaatje. Een heel strakke sound. Onverwoestbaar stevig zoals Indestructible. Een leger aan weirdo geluiden ontaardt in een bombastisch meesterwerk.
Als het net teveel dreigt te worden komt een lichtbaken je tegemoet: One Minute Silence. Maar 'silence' is er allerminst. Deathbell drijft het tempo nog wat op met een darkwave ondertoon. Met Burial Lights krijgen we dan toch wat relatieve rust. Een rustige kabbelend nummer met vrouwelijke vocalen, die door velen herkend zullen worden.
Crawl is ook ingetogener en zit vol ingenieus uitgedokterde en in geweldige melodieën gegoten electronica. En er zit ook ietwat experimenteler materiaal op deze schijf, met Batcaves & Firebreathers. Complexer van opbouw is het in ieder geval. Een arrangement om 'u' tegen te zeggen. En vooraleer door Ravaged uigeleide gedaan te worden, krijgen we met Beyond een minimal-kraker van formaat.
Het mysterie zal nog even duren, en als we het label mogen geloven zullen we de identiteit van de musici achter dit project nooit kennen. Maar wat maakt het een muziekliefhebber uit, zolang het product goed is? En dat is deze LP volledig. De synthrevival heeft er weer een juweeltje bij: minimal synth van een heel hoog niveau.
Jurgen BRAECKEVELT
05/05/2018
---