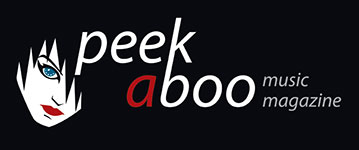 like this 12 inch review
---
BLACK SNOW IN SUMMER
Lost Feelings
Music
•
12 inch
Darkwave
•
Synth Wave
[86/100]

Self-released
10/01/2021, Jurgen BRAECKEVELT
---
Kortrijk (B) resident Kurt Vanhollebeke and his musical companion Corina Baekeland are delighting us with a brand new 12 inch. Thanks to their debut, Shadows At Night, we already know they are more than capable of creating great and catchy minimal / dark wave.
And now this 12 inch follows. Immediately the atmosphere is set with 'Lost Feelings', a synth-wave trip lasting just under three minutes. With a very typical analog drum rhythm that seems to come from the past and with entwined analog synth sounds that send chills down your spine.
'Behind Closed Doors' unfolds likewise; great retro sound and rhythms. At times it reminds me of the first songs by Jean Michelle Jarre that I got to know as a teenager. It exudes the atmosphere of those times, a musically broad piece of pleasure.
Then 'Julia' walks into the story. Or should I say stumbles… As if it is a difficult journey. Corina frees dark spoken words in this song, the way Anne Clark likes to do too. 'Julia' is in pain and lives in fear and this can be sensed. Next 'Lust' proves that it still sounds great with some more pace. A dark-wave song of the kind many of you have spent hours dwelling on dark dance floors. Yes, it's that kind of blissfully and immersive dark-wave.
The story continues with 'Black Snow in Summer' that doesn't need 50 layers of instruments to produce convincing music. Especially when you put Mika Goedrijk (This Morn' Omina) behind the knobs and faders. Do you want to own this 4-song dark-wave-12 inch? You'd better be fast because it's strictly limited to 100 copies. And it's a must have!
Jurgen BRAECKEVELT
10/01/2021
---
Kortrijkzaan Kurt Vanhollebeke en zijn muzikale metgezellin Corina Baekeland verblijden ons met een nieuwe 12 inch.
Uit hun debuut Shadows At Night weten we al dat ze geweldig pakkende minimal/dark wave meer dan in de vingers hebben.
Nu volgt een 12 inch-er. En meteen is de sfeer gezet. Lost Feelings is een synthwave-trip van een kleine drie minuten. Typerend is het analoge drumritme dat uit het verleden lijkt te komen, met daarin verwikkelde analoge synthsounds die koude rillingen over je rug jagen.
In dezelfde geweldig klinkende retrosound en ritmes, ontvouwt Behind Closed Doors zich. Het doet bijwijlen denken aan de eerste songs van Jean-Michel Jarre die ik leerde kennen als puber. Het ademt de sfeer van toen. Een muzikaal breed uitgesponnen stuk genot.
Dan komt Julia het verhaal binnen gewandeld. Ze strompelt eigenlijk meer. Alsof het een moeilijke tocht is. Corina tapt in deze song uit vatendonkere spoken words, zoals ook Anne Clark het graag doet. Julia lijdt pijn, leeft in angst. En dat is voelbaar. Dat het met meer tempo ook nog steeds geweldig klinkt, bewijst Lust. Een zeer dansbare darkwave song.
Het verhaal zet zich voort. Black Snow in Summer heeft geen 50 instrumenten nodig om overtuigende muziek neer te zetten. Mika Goedrijk zat achter de knoppen. Wil jij deze 4 songs tellende darkwave-12-incher in je bezit? Be fast, want de oplage is beperkt tot 100 stuks. En het is meer dan de moeite waard er zo één te hebben.
Jurgen BRAECKEVELT
10/01/2021
---