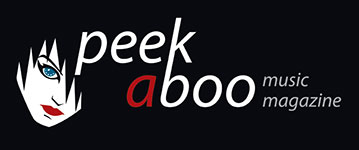 like this cd review
---
THE LAST HOUR
Deadline
Music
•
CD
Cold Wave
•
Darkwave
•
Synth Wave
[85/100]

Seventh Crow Records/The White Room
24/03/2015, Wim GUILLEMYN
---
The Last Hour is a project of Roberto Del vecchio (Les Jumeaux Discordants/ ex Gotica).
The album is mostly made with synths and has a panoramic and cinematic sound. The music contains a rich array of sounds and layers, this in combination with tonal and emotionless vocals. Maybe a little odd to say, but the voice reminds me a little bit of Amanda Lear. It provides the album a strange and desolate atmosphere.
The music is well composed and you will discover new things every time you listen to it. When hearing it first, you might think that there is a lack of chorus, but that changes when you listen more. I mostly recommend Heartbeat, Falling Away, Utopia and Eveything Fades Away.
Winning (a song by The Sound) is also included. This classic was reworked and appeared on the tribute album Their Must Be A Hole In Your Memory. Personally, I think the song doesn't fit on the album, and it is not such a good cover. Del Vecchio's vocals are best when he sings without emotion (almost mumbling), but when he tries
to insert passion in his music, then it sounds less intriguing.
For the rest a good CD that deserves (a bit of) attention!
Wim GUILLEMYN
24/03/2015
---
The Last Hour is het project van Roberto Del Vecchio (Les Jumeaux Discordants/ex Gothica).
Dit album is voornamelijk met synthesizers gemaakt en klinkt heel filmisch. De muziek bevat een rijk scala aan klanken en lagen, in combinatie met een haast toon- en emotieloze zang. Het is misschien een vreemde vergelijking, maar zijn zangstem in het openingsnummer doet mij wat aan Amanda Lear denken. Dat zorgt voor een vreemde en desolate sfeer. Niet echt opbeurende muziek dus.
Bij een eerste beluistering lijkt het alsof er geen refreinen in de nummers zitten, maar daarvoor moet je het album meerdere keren beluisteren. Ik onthoud vooral: Heartbeat, Falling Away, Utopia en Everything Fades Away.
Winning, het nummer van The Sound, dat voor het tribute album Their Must Be A Hole In Your Memory heropnamen is, staat ook op de plaat. Persoonlijk zou ik dat niet hebben gedaan. Het past niet echt bij de andere nummers en is ook niet zo geslaagd als cover. Del Vecchio is vooral sterk als hij emotieloos zingt (bijna monotoon prevelt). Als hij, zoals in Winning, bezieling en hartstocht in zijn songs stopt, dan vind ik het minder geslaagd.
Voor de rest een goede cd die (een beetje) aandacht verdient!
Wim GUILLEMYN
24/03/2015
---