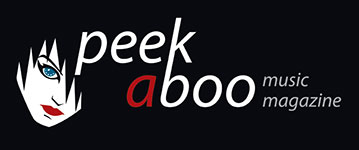 like this cd / vinyl / digital review
---
THE MIDNIGHT COMPUTERS
Anxious
Music
•
CD / Vinyl / Digital
Cold Wave
•
Darkwave
[90/100]

SwissDarkNights
29/05/2020, Ash MCAULIFFE
---
The Midnight Computers have perfectly timed the release of their debut album. Aptly titled "Anxious" it really does capture the essence of the current global unease but in a better way than one might expect. Instead of being insular and introspective, the record is grandiose and cutthroat and like a fierce musical body shake. The guitars are spunky and together with the synths are jangly and jarring giving that feeling of being off kilter.
Yet this is not a depressing record. It's energetic and very fresh sounding within its musical spectrum. It is an ambitious mix of darkwave and coldwave all brought together darkly by the enthralling vocals of lead singer Jonathann Cast.
"Blinding Necessities" is simply perfection in displaying all areas of expertise this band possesses. Sweeping synths, manic drums, a haunting string riff, splanchnic guitars that get one right in the gut and that vocal.....perfection!
The title track along with the track "Tears" really are the musical personification of said album title emotion. They run through the brain rampantly and will raise the heartbeat of any listener to an ecstatic/anxiety provoking borderline. "Murder Pain" offers a slight reprieve from the manic onslaught and it is here where I can hear influences of Front Line Assembly in the technocoded vocals. The track is grunge reminiscent and is the track that stands out on the record for being so different to the rest which is not a bad thing at all!
This is a mightily exciting debut by The Midnight Computers. I cannot wait to hear what comes next.
Who knew anxiety could be this exciting!
Ash MCAULIFFE
29/05/2020
---