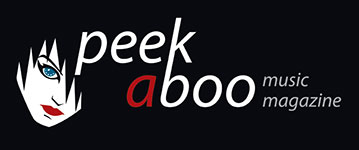 like this ep (digital) review
---
SYGO CRIES
In Outside Places
Music
•
EP (Digital)
Cold Wave
•
Post Punk
[82/100]

Afterfurcht
20/09/2022, Jurgen BRAECKEVELT
---
Sygo Cries, consisting of Mika Goedrijk (vocals, guitar), Wim Guillemyn (bass), Olivier Moulin (synths – keyboards) and Brooklyn Machet (guitar) delights us with the new EP In Outside Places.
Their reboot was plagued by... the Covid pandemic. As a result, the release of their first official EP Talking About Walls, released at the end of 2021, the live presentation at the pleasant music club B52 had to wait until May 22nd 2022. Meanwhile these gentlemen did not sit still and are now presenting us a new 3 track EP (Cdr) released by Afterfurcht records.
This gem already shows the progress this project has made in terms of songwriting and mixing.
'Out Of This World' starts with an acoustic guitar and penetrating bass, and then slides into a nice sounding dark-wave song. With the necessary flair, a pinch of romance.
And what to think of 'Avez-Vous (Déjà)'. What a whopper of a cold-wave song! Sandra Lilidollrage Sena (noise, post-punk band member Lolidollrage) provides vocal support on this track. And does it in an excellent way! The song is given a rough, and at the same time a touching and melancholic atmosphere. It seems somehow 'distant' from what Sygo Cries does, and then again it isn't. In terms of content, we get a look at the shadow side of love and relationships that is not always like rose scent and moonshine.
And then an encore with a hammer postpunk song! We already heard the unblended mix of 'Surrender'. Now, the song can be heard as intended. This is really finger-licking post-punk! This is the Sygo Cries I embrace. The Sygo Cries that honors the post-punk gods in an idiosyncratic way, albeit in a musically unique space. The synths get more space, the drum section dry and then again inviting your feet to move. While the guitars drag their way through the song with sharp, angular strikes. They can make hundreds of these kind of songs for me if they like.
Yes... Belgium has something to offer. Yet another band that will claim its place in the post-punk/cold-wave scene. They can, and I hope they will! This EP is so strong it makes you longing for more!
Jurgen BRAECKEVELT
20/09/2022
---
Sygo Cries, bestaande uit Mika Goedrijk (vocals, gitaar), Wim Guillemyn (bass), Olivier Moulin (synths – keyboards) en Brooklyn Machet (gitaar) verblijden ons met de EP In Outside Places
Hun start kende de nodige covidmiserie. Daardoor kon de release van hun eerste EP Talking About Walls – gereleased eind 2021) pas in mei 22 worden voorgesteld in de sympathieke muziekclub B52.
De heren zaten niet stil en brengen nu op Afterfurcht records een nieuwe EP uit (CDr) met drie songs.
Het kleinood laat merken dat er alweer stappen vooruit zijn gezet op vlak van songwriting en mixen.
Out Of This World start behouden met een akoestisch gitaartje en doordringende bass, om dan te verglijden naar een lekker klinkende darkwave song met de nodige flair en een snuf romantiek.
En dan Avez-Vous (Déjà), een kanjer van een coldwave-song. Sandra Lilidollrage Sena (noise, postpunk-band-lid Lolidollrage) zorgt voor vocale steun. En hoé!? Voortreffelijk. De song krijgt een ruwe, en tegelijk een aandoenlijke en melancholische sfeer. Het lijkt 'veraf' te staan van wat Sygo Cries doet, en ook weer niet. Inhoudelijk krijgen we een blik op schaduwkant van liefde en relaties, niet altijd rozengeur en maneschijn dus.
En dan een toegift met een postpunsong van formaat. De unblended mix van Surrender kregen we al te horen. De song krijgt nu zijn definitieve vorm. Dit is postpunk om echt vingers en duimen bij af te likken.
Voor mij is dit de Sygo Cries die ik omarm. De Sygo Cries die op eigenzinnige wijze de postpunkgoden een eer aandoet, zij het op muzikaal unieke manier. De synths krijgen meer ruimte, de drumsectie is soms droog, dan ook weer uitnodigend. De gitaren sleuren zich doorheen de song met scherpe, hoekige uithalen. Van dit soort songs mogen ze er voor mij nog honderden maken.
Ja... België heeft wat te bieden. Weer een band die zichzelf een plaats zal opeisen in postpunk/coldwave land. En ze mogen. Graag zelfs. Deze EP is heel sterk werk dat doet verlangen naar méér.
Jurgen BRAECKEVELT
20/09/2022
---