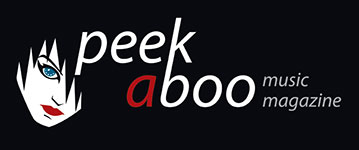 like this vinyl / digital review
---
NAIROD YARG
Nairod Yarg
Music
•
Vinyl / Digital
Cold Wave
•
Post Punk
•
Shoegaze
[81/100]

Self-released
22/08/2019, Jurgen BRAECKEVELT
---
Coldwave and postpunk from France. Nairod Yarg serves it on a silver platter. Sébastien Ficagna and Rudy Centi, the two bandmembers, already played together in another band: Plastic People.
In July 2018, when they don't have any real musical projects anymore, they discuss their musical desires and Sébastian lets Rudy listen to two songs he has just written. An immediate hit. A chemical reaction started. And they challenge each other: write 10 songs till September 2018 and have a first live performance in October of the same year. The music was the easy part, finding a unique band name was much more difficult. In the end, they settled on Nairod Yarg (read it backwards..) Dorian Gray, the character from Oscar Wilde's romantic novel. Later filmed by Oliver Parker.
Their first album, released independently through crowd-funding, will appear in September 2019. In two songs with vocals from Anita Scotch of the garage-rock band Little Boy. And f Sandrine Cognet of the coldwave band Mémoire d'automne wrote 2 songs.
Coldwave/postpunk is allowed to grate. Rough, not too polished. And it can go over the lines, also in the recording studio. Grating, creaking, some noisy guitars. Why not?!? And that is exactly what makes it all sound so nice and super cool, right? Well, that's what the gentleman from Nairod Yarg thought. On their debut, everything sounds super cool. The Garden, for example. Not too many corners, tough, rough and with wounded little guitars. Lovely! Angry Radio is another one. With a plausible punk content, sharp drums and immense guitar noise. And that really should not last too long. Bang and done in 1 minute and 46 seconds. Nah! And Effortless continues the line. A joyful bass guitar, fiery guitars and a bone dry rhythm section. Postpunk of the highest level.
There is also room for soul-stirring and intimacy. Proved by The Rhum and Me. The finest coldwave with a good splash of shoegaze.
Taedium Vitae. An indication of general depression in psycho-analysis. Tired of life. The song, however, doesn't reflect this, because it has a kind of folky undertone. Almost trance-like because of the repetitiveness in the backings.
Les Mots Brulants is sung in their mother tongue. And that works incredibly well by giving it a cold undertone. The guitar in this song is amazing. Very subtle on the one hand and yet so rough and noisy on the other hand. That is the same on Déesse, a reasonably cheerful song sung in a mixture of French and English.
And then there are the more open, more poppy songs. No, nothing against that. It still remains nice and rocky. And even the piano gets a small part in Trophy. Fall Appart has garage rock ambitions. But of the grand crus of the genre.
It could be me but the vocals now and then sound like Tom Smith. Like at the start of A Shadow Runs Away. Cold Kiss is another of those coldwave/shoegaze classics and closes off this debut.
Nairod Yarg delivers a nice first album. They rave about postpunk, coldwave, garage rock and noisy guitars. The vocals are more than okay and musically it is rough enough to keep you engaged. Not too finished or too polished. Bliss!
Jurgen BRAECKEVELT
22/08/2019
---
Coldwave en postpunk vanuit Frankrijk. Nairod Yarg serveert het op een zilveren plateau. Sébastien Ficagna en Rudy Centi, de twee leden van de groep, speelden al samen in een andere band: Plastic People.
In juli 2018, wanneer ze geen echte muzikale projecten meer hebben, bespreken ze hun muzikale verlangens en laat Sébastien Rudy luisteren naar twee nummers die hij zojuist heeft geschreven. En het was meteen raak. Een chemische reactie ontvouwde zich. En er komt een wederzijdse uitdaging bij te pas: tegen september 2018 10 songs schrijven en een eerste optreden in oktober van hetzelfde jaar. Het muzikale was the easy part, een groepsnaam die nog niet bestond was andere koek. Finaal belandde men bij Nairod Yarg (lees het eens achterstevoor…). Dorian Gray, het personage uit de roman van Oscar Wilde. Later verfilm door Oliver Parker.
Hun eerste album, die ze middels een crowdfund in eigen beheer uitbrengen, verschijnt in september 2019. Op twee songs krijgen ze vocale versterking van Anita Scotch van de garage-rockband Little Boy. En ook Sandrine Cognet van de coldwaveband Mémoire d'automne schreef twee songs.
Coldwave/postpunk mag schuren. Ruw, niet te gepolijst. En het mag al eens buiten de lijntjes gaan, ook zo in de opnamestudio. Schuren, kraken, wat noisy gitaarwerk. Why not!? En dat maakt dan ook dat het zo lekker vet klinkt, toch? Wel dat hebben de heren van Nairod Yarg ook in die zin opgevat. Op hun eersteling klinkt het vet. The Garden bijvoorbeeld. Zonder teveel bochtenwerk, stevig, onbewerkt en met gekwetste gitaartjes. Zalig! Angry Radio is er ook zo één. Met een heel aannemelijk punk-gehalte, vinnige drums en immense gitaarlawaai. En dat moet niet té lang duren. Boenk erop en gedaan voor 1 minuut en 46 seconden. Nah! En Effortless nog meer van dat. Een vrolijk dansende basgitaar, vurige gitaren en een kurkdroge ritmesectie. Postpunk van niveau.
Er is eveneens plaats voor wat zieleroerselen en intimiteit, zo bewijst The Rhum and Me. Fijne coldwave met een goeie scheut shoegaze.
Taedium Vitae. In de psychoanalyse wijst dit op een generale depressie. Het leven moe. Nochtans klinkt de song zo niet, want die heeft een soort folky ondertoon. Bijna iets trance-achtig, door het repetitieve in de backings.
Les Mots Brulants zingen de lieden in hun moedertaal. En dat werkt nu ongelooflijk, het krijgt zo een kille ondertoon mee. Het gitaarwerk in deze is geweldig. Enerzijds heel subtiel aanwezig, maar toch zo ruw en noisy bij momenten. Zo ook Déesse, waar frans en engels door elkaar heen de vrij vrolijk klinkende song doorspekken.
En dan zijn er songs die iets toegankelijker zijn, iets meer poppy klinken. En nee, daar is niets op tegen, het blijft lekker rocken. En zelfs de piano mag een bescheiden rolletje spelen in Trophy. Fall Appart heeft garage-rock-ambities. Maar dan van de grand ecru's uit dat genre.
Het kan aan mijn gehoor liggen, maar vocaal denk je bij wijlen dat Tom Smith de zang voor zijn rekening neemt. Zoals bij het begin van A Shadow Runs Away. Cold Kiss is nog zo een coldwave/shoegaze-klepper. Daarmee sluit deze eersteling af.
Nairod Yarg levert een fijne eerste plaat af. Ze dwepen met postpunk, coldwave, garagerock en noisy gitaarwerk. Vocaal is het dik ok, muzikaal ruw genoeg om te blijven boeien. Niet te afgelikt en te gepolijst. Zalig!
Jurgen BRAECKEVELT
22/08/2019
---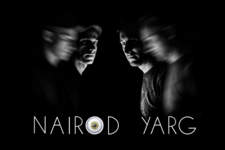 ---