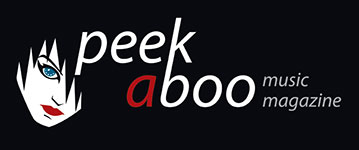 like this cd / digital review
---
DE DELVERS
Hart in neonlicht
Music
•
CD / Digital
Post Punk
•
Rock
[87/100]

Wagonmaniac
09/01/2023, Jurgen BRAECKEVELT
---
The Belgian post-punks De Delvers are back. Dries Emmerechts (vocals, guitar, beats), Laurens Primusz (guitar, keys, vocals), Sylke Verslype (keys, vocals), Menno Buggenhout (guitar, beats) and Tom Kets (bass, vocals) strike again with an album that's brimming with a witty post-punk vibe. They lash out unstoppably for 13 songs. Shrilling, menacing, furious but sometimes also modest. 'Hart in Neonlicht (Heart in Neon Light) is the title of this album while the band remains faithful to using the Dutch language. Which we appreciate!
The material on this album is as diverse as the number of variants within the aloe vera plant kingdom. Apparently there are over 200 variations, just saying. And exactly this variation is what makes one keep listening. Listening to the rhythms, the surprising intrusion into the basic vocal-guitar-bass synth of many other instruments, such as trumpets, saxes, oriental rhythms (in 'Nieuwe Planeten (New Planets)), to primal post-punk that rises to earthquakes caused by basses that even defy the Richter scale.
And why not add some more psychedelic ingredients and throw in some shoe-gaze, like on 'Onder de Vloer' (Under The Floor). Rene Hulbosch (Struggler) also lends his voice and takes care of the backing vocals on this track.
The band from Boom, a village near Antwerp, is rooted in the various subgenres the broad post-punk spectrum holds within. Alternating, the basses take the lead again, while synth parts carry the next song, on other tracks then the guitars take the lead.
'We Zijn Niet Echt' (We Are Not Real) is more of dream pop song, like we also can find on their great debut album.
'Apartment' hangs between dark-wave and post-punk. It penetrates your ear canal like liquid lead, slowly flowing into your body like curdling blood.
'Ex-Soldaat' sounds frisky but is it not as cheerful lyrically as the song pretends to sound. 'De Laatste Vallei' (The Last Valley) is pure dark post-punk that gives me goosebumps. Grinding screaming guitars, beautifully distorted at times, then flawless like a seductive dance.
My favourite is 'Noodkreten Zonder Geluid' (Cries for Distress Without Sound). And this is dangerous. Especially since the vocal lines sound quite similar on a first listen. The more listens, the clearer the diversity and variation of the musical and vocal lines. Again: it is to De Delvers credit that they stick to their Dutch language, although that does not make it any easier for them.
'Zet alles uit' (Turn Everything Off) has pure punk soul. Straight forward, in your face. It also sounds different vocally, solid guitar work, melodious and yet still noisy.
The Delvers are who they are, and after their debut, this is a very cool follow up album. I was already honoured to see them live and they are just as convincing on stage. So let yourself be carried away by this great Belgian band.
Jurgen BRAECKEVELT
09/01/2023
---
De Belgische postpunkers De Delvers zijn terug. Dries Emmerechts (zang, gitaar, beats), Laurens Primusz (gitaar, toetsen, zang), Sylke Verslype (toetsen, zang), Menno Buggenhout (gitaar, beats) en Tom Kets (bas, zang) slaan weer toe met een album dat bruist van snedige postpunk. 13 nummers lang snijden ze onstopbaar. Snerpend, dreigend, razend, dan weer matigend. Hart in Neonlicht is de titel. En de band blijft trouw aan het Nederlands. Waarvoor dank.
Het materiaal op dit album is even divers als het aantal varianten binnen de aloë vera's van het plantenrijk. Dat zijn er meer dan 200 om jullie een idee te geven. Die variatie maakt dat je blijft luisteren. Naar de ritmes, de verrassende inbreuk op de basis zang-gitaar-bas-synth van tal van andere instrumenten, zoals trompetten, saxen, oriëntaalse ritmes (in Nieuwe Planeten), tot oer-postpunk die drijft op aardbevingen veroorzaakt door bassen die de schaal van Richter tarten.
En waarom ook niet tappen uit wat meer psychedelische vaten en er wat shoegaze bij stoempen, zoals in Onder De Vloer. Rene Hulbosch (Struggler) leent zijn stem voor de backings.
De band uit het Antwerpse Boom is in diverse subgenres uit het brede postpunkspectrum geworteld. Soms nemen de bassen de leiding, dan weer de synthpartijen die een song dragen, of de gitaren die de dans leiden.
We Zijn Niet Echt is wat meer dreampop, songs zoals we die ook op hun (overigens geweldige debuut) ontdekten.
Appartement hangt tussen darkwave en postpunk in. Het penetreert loodzwaar je gehoorhang en stroomt als stremmend bloed langzaam in je lijf.
Ex-Soldaat klinkt dartel, maar is het tekstueel niet zo vrolijk als de song klinkt. De Laatste Vallei is pure donkere postpunk waar ik kippenvel van krijg. Schurende schreeuwerige gitaren, mooi overstuurd op momenten, dan weer loepzuiver in een verleidelijke dans.
Mijn favoriet is Noodkreten Zonder Geluid. En dat is gevaarlijk. Bij een eerste luisterbeurt klinken de zanglijnen vrij gelijklopend. Maar hoe meer luisterbeurten, hoe duidelijker de diversiteit en de variatie aan muzikale én zanglijnen. Nogmaals: het siert De Delvers dat ze vasthouden aan de Nederlandse taal, hoewel dat het hen niet gemakkelijker maakt.
Zet Alles Uit heeft punksoul. Kurkdroog in je gezicht. Ook vocaal klinkt het anders, stevig gitaarwerk, melodie en toch weer rumoerig.
De Delvers zijn wie ze zijn. En na hun debuutplaat is dit een héél mooie tweede. Ik mocht ze al live meemaken en daar overtuigen ze evenzeer. Laat je dus gerust ook meeslepen door deze Belgische band.
Jurgen BRAECKEVELT
09/01/2023
---