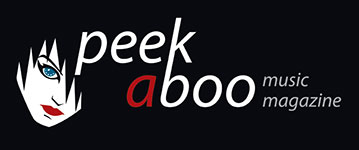 like this cd review
---
WAREHOUSE
Super Low
Music
•
CD
Post Punk
•
Rock
[75/100]

PIAS
11/12/2016, William LIÉNARD
---
The American quintet Warehouse (Atlanta) is sometimes compared with Stereolab and Wire. That was the case when the debut album was released. Meanwhile we received the follow-up album Super Low, that - according to the band - sounds more like the college rock bands R.E.M., B-52s and Pylon. But Warehouse sounds especially as a post-punk band: whining guitars, pounding drums and a very emphatical bass. The pace is usually high with the screaming voice of singer Elaine Edenfield as a landmark.
The band sounds quite aggressive in Oscillator, Exit Only and Simultaneous Contrasts, while the pace slows in Arbitrarium V, which features good sounding guitars, quiet drums and again - a violent sounding Elaine Edenfield. Title song Super Low also sounds like a slow rock song and halfway, the vocals are whispered (instead of screamed). If the first three songs sounded like B-52's, the title track sounds more like R.E.M., but Elaine Edenfield is not a copy of Michael Stipe, because she sounds quite rough in the verses. Beautiful composition. Audrey Home gets an attractive guitar sound, making the track - despite considerable vocal violence of the singer - evolve into a solid rock song in which everything sticks together nicely.
Reservoir is one of our favorites. The guitar is reminiscent of R.E.M. and Elaine Edenfield proves that she actually has a very beautiful voice, but apparently she has a preference for screaming... It is a beautiful track that suggests that Warehouse is able to grow into an interesting rock band. In Long Exposure, the singer uses her normal voice, which gives the song a very special atmosphere. The musical accompaniment is quiet and very versatile. The song can tempt us and yes, Warehouse has potential. Modifier Analog reconnects with the more punk-like work (pace), but in terms of instrumentation and vocals the track is even more versatile than before. Again a very convincing song.
Garden Wall has a less nervous pace too. The melody is varied and the guitars are loud but not shrill, while Elain Edenfield finds a good balance between hard and soft. An attractive rock song.
Warehouse's Super Low is a very varied album that floats between post-punk and rock. We prefer the quieter tracks, but overall the album contains attractive melodies with a beautiful and interesting musical accompaniment. Some of you will have to get used to Elain Edenfield's voice, but that is often the case in this genre.
Tracklisting:
1 Oscillator
2 Exit Only
3 Simultaneous Contrasts
4 Arbitrarium V
5 Super Low
6 Audrey Home
7 Reservoir
8 Long Exposure
9 Modifier Analog
10 Garden Walls
William LIÉNARD
11/12/2016
---
Het Amerikaanse kwintet Warehouse (Atlanta) wordt wel eens vergeleken met Stereolab en Wire. Dat was het geval ter gelegenheid van de release van het debuutalbum. Ondertussen ontvingen we de opvolger Super Low die volgens de band nauwer aansluit bij het geluid van collegerockbands zoals R.E.M., B-52's en Pylon. Maar Warehouse klinkt vooral als een post-punkband: jengelende gitaren, stevige drums en een zeer aanwezige basgitaar. Het tempo ligt meestal hoog met de schreeuwerige en nadrukkelijke stem van zangers Elaine Edenfield als herkenningspunt.
Het gaat er stevig aan toe in Oscillator, Exit Only en Simultaneous Contrasts, terwijl het tempo zakt in Arbitrarium V, dat welluidendere gitaren krijgt en rustig drumwerk, terwijl Elaine Edenfield nauwelijks gas terugneemt. Ook titelsong Super Low passeert als een langzame rocksong en de donkere vocalen worden halfweg meer gemompeld dan geschreeuwd. Dachten we in de drie eerder songs eerder aan B-52's, dan klinkt de titeltrack eerder als R.E.M., maar Elaine Edenfield zorgt er wel voor dat ze geen kopie van Michael Stipe wordt, want in de coupletten gaat ze flink tekeer. Prachtige compositie. Audrey Home krijgt een aantrekkelijke gitaarintro en ook nadien zorgen de gitaren voor een mooi geluid, waardoor de track – ondanks flinke uithalen van de zangeres – zich ontpopt als een stevige rocksong waarin alles netjes samenklit.
Reservoir is één van onze favorieten. Het gitaarwerk brengt R.E.M. in herinnering en af en toe bewijst Elaine Edenfield dat ze een heel erg mooie stem heeft, maar schreeuwen gaat haar schijnbaar beter af… Mooie track die suggereert dat Warehouse in staat is om uit te groeien tot een interessante rockband. In Long Exposure gebruikt de zangeres haar gewone stem waardoor de track een heel aparte sfeer krijgt. De muzikale begeleiding is rustig en veelzijdig en kan ons zeer bekoren. Ja, Warehouse heeft potentieel. Modifier Analog sluit weer aan bij het meer punkachtige werk (qua tempo), maar de track is muzikaal en zelfs vocaal veelzijdiger dan de eerder het geval was. Qua compositie kan de track ons eveneens overtuigen.
Garden Wall houdt eveneens een minder nerveus tempo aan. De melodie is gevarieerd en de gitaren klinken luid maar niet schril, terwijl Elain Edenfield een goed evenwicht vindt tussen hard en zacht. Een aantrekkelijke rocksong.
Super Low van Warehouse is een zeer gevarieerd album dat zweeft tussen post-punk en rock. We geven de voorkeur aan de iets rustigere tracks, maar over het algemeen is er sprake van aantrekkelijke melodieën en een mooie muzikale omkadering. Aan de stem van Elain Edenfield is het voor sommige luisteraars beslist even wennen, maar dat hoort nu eenmaal bij punk-gerelateerde muziek.
Tracklisting:
1 Oscillator
2 Exit Only
3 Simultaneous Contrasts
4 Arbitrarium V
5 Super Low
6 Audrey Home
7 Reservoir
8 Long Exposure
9 Modifier Analog
10 Garden Walls
William LIÉNARD
11/12/2016
---