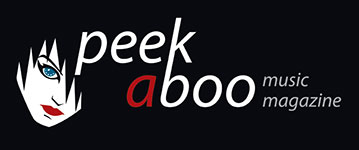 like this cd review
---
ANNELIES MONSERE
Debris
Music
•
CD
Dark Pop
•
Ethereal / Heavenly Voices
[85/100]

MORC Records
11/12/2016, Didier BECU
---
Dreaming girls who make beautiful records, we love them. Annelies Monseré is one of them. Those who are familiar with the Belgian lo-fi underground might have heard her name. As the wife ofWim Lecluyse, label boss of Morc Records or from her musical collaborations with artists like Jessica Bailiff, Matt Sweet (Boduf Songs), Michael Anderson (dREKKa, Turn Pale) and Steve Marreyt (Edgar Wappenhalter, Sylvester Anfang). And of course, from her solo albums.
Her third album sounds as fragile and beautiful as the cover looks. Music that drives you to the darkest part of your soul and shows subtle beauty. But this is no longer the Annelies we know from her earlier records, what began as experimental piano pieces is now romantic pop with a dark twist.
Imagine how Nico would sound with a glockenspiel or Soap & Skin without the macabre side, and you somehow know what Annelies does these days.
Of course, and you expect that from her, this Ghent musician still loves to experiment (the two instrumental songs are a good example), and she's not concerned about classic song structures. No worries though, the record is easy to digest and will be appreciated by 4AD fans too.
With Debris Annelies takes you to the enchanting light, although death is often watching around the corner (the morbid Strangers sounds like a wake). Superb record!
Didier BECU
11/12/2016
---
Meisjes die dromen en mooie plaatjes maken, we houden er wel van. Annelies Monseré is er zo eentje. Wie zich bezighoudt met de Belgische lo-fi-underground zal waarschijnlijk haar naam al gehoord hebben. Als echtgenote van Wim Lecluyse, labelbaas van Morc Records, of van haar muzikale samenwerkingen met namen als Jessica Bailiff, Matt Sweet (Boduf Songs), Michael Anderson (dREKKa, Turn Pale) en Steve Marreyt (Edgar Wappenhalter, Sylvester Anfang). Of natuurlijk gewoon van haar soloplaten.

Haar derde plaat klinkt even fragiel en mooi als de hoes eruitziet. Luistermuziek die het donkerste uit je ziel slurpt en pure subtiele schoonheid laat zien. Maar dit is niet meer de Annelies van vroeger, wat ooit begon met experimentele pianostukjes is uitgegroeid tot romantische pop met een donker tintje.

Beeld je in hoe Nico zou klinken met een glockenspiel of gewoon Soap & Skin zonder dat macabere kantje, en je eindigt ergens waarmee Annelies bezig is.

Natuurlijk, en dat verwacht je van haar, haalt deze Gentse muzikante haar neus niet op voor wat experiment (de twee instrumentale songs zijn er een mooi voorbeeld van), en een klassieke songstructuur zal haar tevens een zorg wezen. Geen nood echter, de plaat is licht verteerbaar en zal ook geapprecieerd worden door 4AD-fans.

Met Debris neemt Annelies je mee naar het betoverende licht, ofschoon de dood vaak meekijkt (het morbide Strangers dat als een dodenwake klinkt). Prachtplaat!
Didier BECU
11/12/2016
---