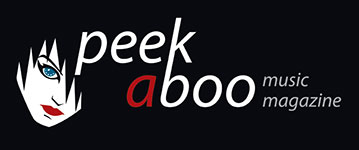 like this cd review
---
SOAP&SKIN
Narrow
Music
•
CD
Classical
•
Dark Pop
•
Ethereal / Heavenly Voices
[90/100]

PIAS
29/03/2012, Chris KONINGS
---
Is Anja Plaschg the next cult diva in the making? Her debut album "Vacuum For Lovetune" received high praise in 2009 and when you know that these songs were written in her early teens its obvious she has vision and maturity beyond her age. Clearly influenced by Bjork, Nico, krautrock and other electronic experimental musicians alike, her music is, above all, very personal. Things are black or white and either you like it or not. Her qualities are plentiful, she can put more feeling in a few notes on her piano, violin or voice then most artists can achieve in a lifetime.

Brave enough to slit open her wounds, "Vater" is a song that will evoke tears with all people who have been confronted with loss. The cover of 80's pop hit "Voyage Voyage" by Desireless has been cut down to a melancholic journey. Anja made a personal version but I tend so skip past this one, it doesn't quite fit and works distracting. Better and from her unique self are the violent "Deathmental" and "Big Hand Nails Down". Eerie, subtle and dignified songs are "Lost", the uneasy "Cradlesong" and "Boat Turns Toward The Port". That last one has a few interesting soundlayers of typewriters and other loops, giving it a ghostly 'memento mori' feeling.

In short, this mini album is different from her debut album, more subtle and realistic. On the cover of "Lovetune" she turns away from the camera but now she has matured and stares provokingly at you, underlining the difference between her two selfs. It's because of this attention to detail that I wonder, what else does she have up her sleeve? She is surrently touring so if you can, go and see this super-talented lady!
Chris KONINGS
29/03/2012
---