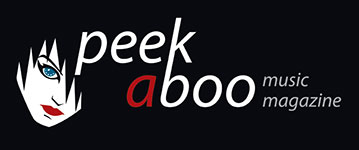 like this cd review
---
PENGUIN CAFE
The Imperfect Sea
Music
•
CD
Classical
[90/100]

Erased Tapes
11/07/2017, Paul PLEDGER
---
Legacies rarely turn to dust - they often strengthen through word of mouth, tradition and determination. Arthur Jeffes, son of Penguin Cafe Orchestra founder Simon, knows this all too well. His father passed away somewhat prematurely twenty years ago leaving behind nearly three decades worth of uncategorizable instrumental music that traversed many genres. Classical, easy listening (ugh), 'world' (ugh again), minimal, folk, pop and 'chill-out' (ugh for the third time) were tags lobbed at the Jeffes formula all too often, probably by me whilst trying to figure out where to file their damned CDs as a Virgin Megastores' buyer.

Essentially in 2017, some 40 years after their inception, Penguin Cafe still don't really fit anywhere. Isn't that just marvellous? A cavalcade of talented musicians plucking, tinkling, scraping, strumming and bashing away in perfect time, with just a hint of anarchy on the side, could sound like some hippy nightmare right? No. Thing is, this elegiac ensemble have knocked out some truly wonderful music for the best part of four decades and, judging by the strength of The Imperfect Sea, they are not about to buck that trend.

Erased Tapes, the home of Nils Frahm, Peter Broderick, Lubormyr Melnyk and the like, have seen fit to issue the latest album by Jeffes' remaining Penguin Cafe and what a cracking match this is. The Imperfect Sea is easily their best album since 1987's Signs Of Life. Injecting an element of subtle electronics, atmospherics and digitalism into the mix might sound like an abhorrent concept to anyone familiar with this most English of ensembles from the carefree cays of punting up a city canal, but trust me, Arthur Jeffes and co have sculpted a really wonderful album out of it.

From the resplendent opener Ricercar to the utterly lachrymose closer Wheels Within Wheels, the PC's third album doesn't wain at any point. They've even got the guts and nuts to cover Kraftwerk's understated TEE curtain call Franz Schubert, adding just enough Penguin sustenance to the whole thing without ballsing it up. The Imperfect Sea is a perfect album.
This review also appeared on Flipside Reviews.
Paul PLEDGER
11/07/2017
---