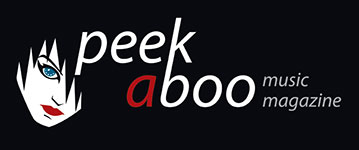 like this cd review
---
PRINCIPE VALIENTE
Oceans
Music
•
CD
Post Punk
•
Shoegaze
[83/100]

afmusic
13/06/2017, Jurgen BRAECKEVELT
---
Emanating from Sweden is the new CD of Principe Valiente. Active since 2005 this band can be described as darkpop, although there also is a large portion of postpunk and shoegaze to be found. Oceans contains 8 songs.
Opener Wildest Flowers made me believe I had inadvertently loaded a U2 CD... I don't want to offend anyone but structure, sound and guitars could have been from the good old days of U2. The same goes for Running Juveniles. At least strong songs that make you want to hear more.
And indeed it continues in the same style with When I Learned To Crawl. Melodic, with a sharp pace and not too polished. It all sounds clean (compliments for mixing and production), but still rocky enough not to be too poppy. Not that we have something against that with songs of this level.
It is time for an inviting portion of shoegaze of the best kind. Floating psychedelic guitars with plenty of effects. Almost intoxicating. The vocals stay constant but musically we get some nice variations. Untouchable ? Not yet, but the status of the song with that name is above standard. The start is rather subdued but swells after about 2 minutes to lead to the apotheosis. Frontman, bass player and singer Fernando Honorato manages to get the maximum from his voice. And what a voice he has! We already had darkpop and shoegaze, now we get postpunk in No Time. Composed from bonedry drumbeats, a firm bassline and rather pained guitars. No Reason Why and Monsters Of The Sea, with their hypocritical calm, take us to the end of this great CD.
The Swedes had a good listen to the right examples and their sound is more poppy, but still with a dark edge. To be enjoyed? Yes, certainly. The band plays with confidence and regularly gives it it's all, which makes and keeps every song a joy to listen to.
Jurgen BRAECKEVELT
13/06/2017
---
Vanuit Zweden komt de nieuwe CD van Principe Valiente aangewaaid. De band is actief van 2005 en kan je als darkpop omschrijven, hoewel er ook een stevige porttie postpunk en shoegaze te ontwaren is. Oceans telt 8 songs.
De opener is Wildest Flowers. Ik wil niemand affronteren, maar ik dacht een CD van U2 in mijn CD-lader te hebben gestopt. Qua opbouw, geluid en gitaarwerk kon het zo uit de good old days van U2 komen. Zo ook Running Juveniles. In ieder geval sterke songs die doen verlangn naar méér.
En het gaat inderdaad in dezelfde stijl verder met When I Learned To Crawl. Melodieus, een snedig tempo met een niét te gepolijst kantje. Het klinkt allemaal wel clean (compliment voor mixing en productie), maar blijft genoeg rocken om niet té poppy te zijn. Niét dat we daar ook maar iéts op tegen hebben, met songs van dit niveau.
En dan tijd voor een uitnodigende portie shoegaze van de beste soort. Zweverig, psychedelisch gitaarwerk met de nodige effecten. Bedwelmend bijna. De zang blijft een constante, maar muzikaal krijgen we leuke variaties. Untouchable zijn ze (nog) niet, maar de status van de gelijnamige song is boven de standaard. Het start ingetogen, maar zwelt op na een goede twee minuten om zo naar een apotheose te gaan. Frontman, bassist én zanger Fernando Honorato haalt het maximale uit zijn stem en dat is er ook één van formaat. We kregen al darkpop en shoegaze, de postpunk wordt uitgepakt met No Time. Samengesteld uit kurkdroog drumwerk , een stevige baslijn en eerder gepijnigd gitaarwerk. No Reason Why en Monsters Of The Sea nemen ons in hun geveinsde rust naar het einde van deze goede CD.
De Zweden hebben goed geluisterd naar de goéde voorbeelden en hun geluid is eerder poppy, maar toch nog met een donker randje. Genietbaar? Jazeker. De band speelt zelfverzekerd en trekt geregeld alle registers open, waardoor elk nummer genietbaar is én blijft.
Jurgen BRAECKEVELT
13/06/2017
---