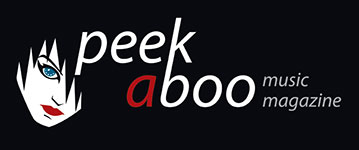 like this cd review
---
BLUTENGEL
Leitbild
Music
•
CD
Dark Pop
•
Electro Pop
•
Gothic
[90/100]

Out Of Line
10/06/2017, Jurgen BRAECKEVELT
---
Leitbild is again new work by Blutengel. Apparently Chris Pohl's inspiration is endless, because we get 16 brandnew songs. Gothic Pop as they describe their own style. You either love it or you hate it, but Blutengel always gets you one way or the other.
It is evident from the first listening, as was already apparent on the collector and re-worked version CD Nemesis, that in many songs guitars are being introduced. Not predominantly, but nicely merged into the pounding and still dominant electronic beats.
Welcome To Your New Life is a grand opening. Bombastic clocks, classical music, but also electronics in this excellent cocktail. Lebe Deinem Traum is the second song. In this song guitars give a bit more body to a typical but good Blutengel song. Waste My Time proves that pace is allowed. A firm pace even, with a heightened amount of beats per minute. A firm song. And do we love that? Yes we do!
The fourth song on the album is the titelsong Leitbild. It sounds poppy, but it is still solid, it's like a sing along but at the same time it's partially a rocksong. As I mentioned before: the guitars that played a prominent part in some of the songs on Nemesis again get a role here. I think it gives the songs something extra.
'Black is my life, black is my soul, black are the things, that I have never told. Black are my thoughts, black is my heart, black is the love that tears us apart… again…'.. Black is a song about that many used theme: love. At the end there is even space for a good old Hammond organ.
And thus Leitbild gives us songs that are different from before. The Days Of Justice starts and continues as a synthwave song but eventually gets the unique Blutengel-sound. Complete is different because of the variation in pace. As if two songs are woven into one. And Say Something is a gothrocksong that reminds me of the early years of The Sisters Of Mercy. Also Chris' voice is going just a little deeper here.
Closing song Der Himmel Brennt brings a totally different atmosphere. As if Jean Michel Jarre had a part in it... a nicely drawn out synth melody with a real oldschool sound.
Conclusion: this is and remains a Blutengel album in the style we know and expect of them, but it also taps into different wells. The guitars to me are an added value, like the diversity in songs that characterizes this album.
Jurgen BRAECKEVELT
10/06/2017
---
Leitbild is alweer nieuw werk van Blutengel. Blijkbaar is Chris Pohl's inspiratie eindeloos, want we krijgen 16 gloednieuwe songs. Gothic Pop, zoals hun muziekstijl door henzelf wordt beschreven. You love it or you hate it, Blutengel pakt je toch op één of andere manier bij de strot.
Wat bij een eerste luisterbeurt opvalt, en wat ook op de verzamelaar en herwerkte versie-CD Nemesis al opviel, is dat in heel wat songs gitaren hun intrede doen. Niet op de voorgrond, maar mooi versmolten in de dreunende en nog steeds overheersende elektronische beats.
Welcome To Your New Life is een opener van formaat. Bombastische klokken, klassieke muziek, maar toch ook electronica in een geweldige cocktail. Lebe Deinem Traum is de tweede song. Hierin geven de gitaren meer body aan een voor de rest typische, maar goéde Blutengel-song. Dat er tempo mag zijn, wordt duidelijk met Waste My Time. Stevig tempo zelfs, met een opgedreven aantal beats per minuut. Stevig over gans de lijn. And do we love that? Yes we do!
Titelsong Leitbild is nummer vier van het album. Het klinkt poppy, maar is toch stevig, het lijkt een meezinger, maar is tegelijk een halve rocksong. Zoals ik eerder al liet vallen: de gitaren die op Nemesis in een paar songs een prominente rol speelden, krijgen ook hier een plaats. Ik vind dat dat de nummers iets extra's geeft.
'Black is my life, black is my soul, black are the things, that I have never told. Black are my thoughts, black is my heart, black is the love that tears us apart… again…'.. Black is een song over een veel bezongen thema, de liefde. Op het einde krijgt zélfs een goed oud Hammond Organ een plaats.
En zo schenkt Leitbild ons nog nummers waar toch iets anders in steekt dan anders. The Days Of Justice start als synthwave song, om toch weer het eigen Blutengel-geluid te krijgen, maar toch blijft het doorheen de song spelen. Complete is qua afwisselend tempo apart. Alsof twee songs in één zijn verweven. En Say Something is een gothrocksong die mij doet denken aan de beginjaren van The Sisters Of Mercy. Ook de stem van Chris gaat hier iets diéper dan anders.
Afsluiter Der Himmel Brennt brengt een totaal andere sfeer. Alsof Jean Michel Jarre er een hand in had… een mooi uitgesponnen synth-melodie, die echt oldschool klinkt.
Conclusie: dit is en blijft een Blutengel-album in de stijl die we van hen kennen, maar boort ook andere bronnen aan. De gitaren zijn voor mij een meerwaarde, net als de diversiteit in songs die dit album typeert.
Jurgen BRAECKEVELT
10/06/2017
---