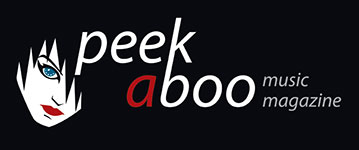 like this cd review
---
AMBASSADOR21
Human Rage
Music
•
CD
Hardcore
•
Harsh
•
Industrial
[80/100]

Self-released
26/12/2016, Jurgen BRAECKEVELT
---
After 6 years of blood, sweat and tears, AMBASSADOR21 strikes back with new studio album Human Rage: industrial, hardcore, rhythmic noise and EBM, blended together in a unique mix and celebrating the band's 15th Anniversary.
Title track Human Rage is a rather slow electro/industrial song with heavely distorted vocals, a gloomy melody and very nice dark beats. Fear Level Red says it all: this is war, very aggressive, intense, and sometimes it sounds like real hardcore house. The aggressive vocals make the picture very complete. At the end of the song, we hear a short but heavy metal riff. This song has a bit of everything and it breathes anarchy. The storm continues with Revelation: martial beats come walking in. The lyrics are in English and Rusisan. Very provocative track. "Reactivate the bass", I hear someone whisper in Metal: a wobble bass opens the song, which sounds like a wall of noise. Cannibals contains a sample of Eye of The Tigre, accompagnied by a deafening beat. Extremely hard in every way.

We had to wait for a while, but Scream Your Name is definitely a dancefloor killer: a nice melody, a noisy background and danceable beats. The synths are very present in this beautiful song: nearly five minutes of breathless dancing time.
In Do Or Die Time we are tortured by a very tight guitar riff and devastating drumbeats. Metal meats aggrotech. And it sounds awesome. Empire Must Fall brings more of the same: a hardcore drumbeat and powermetal guitars. Before We Die gives us a little bit of time to breathe. A slower song full of noise. Final song Black Dot is a cocktail of aggressive beats, sounding as an automatic gun, dark vocals, noisy parts. Morituri te salutant....
AMBASSADOR21 was on hold for 6 years, but now the band strikes back, and how. This album is hard, aggressive, noisy and devastating, but at the same time very diverse. When you play it, play it loud and you will get the full experience of Human Rage. What else can I say: welcome back guys!
Jurgen BRAECKEVELT
26/12/2016
---