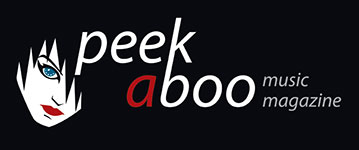 like this cd review
---
DE DOOD
De Titelloze Eerste
Music
•
CD
Hardcore
•
Punk
[80/100]

Self-released
23/09/2015, Wim GUILLEMYN
---
You might think that a band with the name De Dood (Dutch for The Death) has to be a death metal band. Well they're not as they make hardcore/punk. These musicians are based in the Netherlands.Obvious when you see the wind mill on the cover… a very nice one, by the way!
When you love bands like Belgian Asociality, Dirty Scums or Body Count, then this release will interest you. They make lyrics that are sometimes just word games or stupidities (eg In De Aap Gelogeerd or Molen Vol Mongolen), with mostly some ironic or humorous touch ( Roadkill or Dopa). And I also noticed criticism on society (eg, Zomaar zonder reden mensen in elkaar slaan, which means beating up people for no reason). I suppose that the lyrics on Afrikaanstellers will shock some, but I presume it's just a word game.
The songs are short, well made, sound good and are well produced. It has enough variety to keep you interested.I had quite a good time with this album, nice debut!
Wim GUILLEMYN
23/09/2015
---
Een band met de naam De Dood, dat moet wel death metal zijn? Toch niet ,het is een hardcorepunkband uit Nederland, wat duidelijk af te leiden is uit de hoes waarop een windmolen staat, een mooie cover trouwens.
Als je houdt van bands zoals Belgian Asociality, Dirty Scums of Body Count, dan zal deze release je vast interesseren. De teksten zijn soms gewoon woordspellingen of wat flauwigheden (bijv. In de Aap Gelogeerd of Molen Vol Mongolen. Meestal met humor en ironie (Roadkill of Dopa). Hier en daar valt mij een maatschappi kritische noot op (bijv. in Zomaar zonder reden mensen in elkaar slaan of Wat Ben Je Dom). Hier en daar proberen ze ook verbaal wat te choqueren. Ik kan mij voorstellen dat niet iedereen kan lachen met de tekst van Afrikaanstellers, alhoewel ik vermoed dat dit vooral een woordspelletje is dat je niet al te serieus hoeft te nemen.
De muziek is dus vooral hardcore, punk. Korte, maar degelijke songs. Het klinkt goed en is aardig geproduceerd en heeft genoeg variatie om te blijven boeien. Zo heeft bijv. Leuk he, zo'n strandwandeling een leuk en cynisch refrein. Ik heb mij goed geamuseerd met dit album. Een meer dan prima debuut.
Wim GUILLEMYN
23/09/2015
---