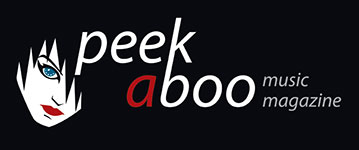 like this cd / vinyl / digital review
---
LAPECHE
Blood In The Water
Music
•
CD / Vinyl / Digital
Alternative Rock
•
Pop
•
Punk
[92/100]

New Granada Records
23/11/2021, Danil VOLOHOV
---
It took a few years for this Brooklyn-based band to release their newest Blood In The Water LP. The newest album, is not just a less-mellow record, transition and time allowed LAPÊCHE to understand their strengths, finding an interesting way to accumulate the bands' punk-rock roots. Commenting on the creative landscape prior to the recording of Blood In The Water, David Diem, the bass-player noticed that after LAPÊCHE were invited by Jawbox to join them on the 2019 tour the band had found themselves in a very productive space creatively. David stresses: "We love playing together. And this was always a labour of love". Getting fully into touring helped LAPÊCHE to set up a goal and put some recording dates in the calendar.
"We have realized that we would like to do this as often as we possibly can, for fun and for others. We don't want to wait for opportunities to fall into our laps in order for us to be productive and enjoy writing and playing. We want to work for opportunities and enjoy working and being more disciplined in our writing and becoming better musicians and artists."
When you listen to the debut "The Second Arrow" – the epithet "lyrical" comes almost automatically. Having a songwriter like Krista Holly-Diem, the band had kept developing the songwriting following a folk-ish model: starting with mellow-vibes and going on and on developing the structure of a song.
"When we first got together we were just backing up Krista on her beautiful solo songs." – says David. "We had a lot of fun so we started LAPECHE and began to write as a collective." In comparison, Blood In The Water is a step forward for the band within their songwriting. Well-balanced songs getting performed almost fearlessly. From opening with "Finally Trying" to "Oliver" and "Night Witches".
"The lyrical content feels personal and social and hopefully brings some comfort or joy to the listener. While the tunes can be heavy at times, we aspire to weave a thread of hope through all of our work" – admits Diem. "Cool Job" is probably the perfect example of what the bass-player of LAPÊCHE is saying. Having J.Robbins credited as producer, it's impossible to imagine the record without something that dynamic, to a point when the deepness of the passages recorded by Robbins becomes almost a stylistic element of the compositional structure. Several tracks on the record could be described that way. Cool Job is almost a brilliant one – like a meditation outside a blues-bar at dusk. Commenting on the process of work on the song, David explains:
"This one started with Krista's lyrics paired with Drew's guitar line. Jeff wrote a drum-riff that was driving and intentionally repetitive, almost meditative. The song (and video) conveys the intentional "getting out" of unhealthy conditions, cultivating presence and vulnerability, not setting up camp in the past, and embracing new things together, in order to be better than we were."
More importantly – how to fit such songs into the context of a record where punk-rock-inspired highly-dynamic changes meet folkish-lyricism? Most notably, through the approach Jeff Gensterblum has taken recording this particular album. Not only following the general vibe of the songs but also more closely connecting with vocal scale and dynamic changes. Gensterblum masterly uses the space between the beats like a penknife as a catalyst and a way to avoid loud-quiet shifts. Quite a tricky moment. Diem agrees. "We can ride off, full-on in one direction and when that maybe starts to feel a bit unbalanced we always try to bring it back in order to be mindful of keeping things afloat."
Danil VOLOHOV
23/11/2021
---