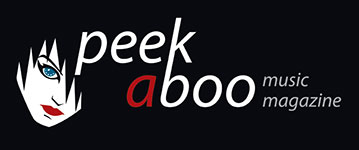 like this cd review
---
NINE MILLION WITCHES
The Rapture
Music
•
CD
Alternative Rock
•
Blues
•
Pop
[75/100]

Dirty Motel Records
11/12/2016, Wim GUILLEMYN
---
When you see the cover, you think that of the electro post-punk band The Rapture. But no, this is Nine Million Witches (also called 9MW) and the debut is called The Rapture. There are no further similarities between the two bands. 9 MW is a French alternative power rock trio with stoner-pop/fuzzy blues influences. This results in eight catchy songs that sound energetic and direct. The production makes it all sound pretty polished. Yes, there are some stoner and fuzzy influences, but they are hidden in the mix, making the album sound pretty radio friendly. Is that bad? Certainly not, it's just an observation. The choruses are catchy sing-alongs. Listen to the opener How Long? in which the chorus sounds soulful. The guitar has a bluesy roots.
The Rapture is primarily an uptempo album with a certain hipness. In addition, it contains a lot of influences and elements from the pop-rock history: riffs and vocals sound pretty familiar without being copies of other songs. The album does not sound overwhelming, but it has plenty of exciting elements to captivate the listener. It is a balanced, energetic and pretty radio friendly album. Think of bands like Automatic, Pulp, Them Crooked Vultures...
Wim GUILLEMYN
11/12/2016
---
Als je de hoes ziet, denk je dat het om de electropostpunk band The Rapture gaat. Ik moet je dan ontgoochelen want het gaat hier om de band Nine Million Witches (ook 9MW genaamd) dat zijn debuut The Rapture heeft genoemd. Andere overeenkomsten tussen beide bands zijn er niet. 9MW is een Frans alternatief powerrocktrio met wat stonerpop-/fuzzyblue-invloeden. Dat resulteert in acht catchy songs die vrij energiek en direct klinken. De productie maakt dat alles vrij gepolijst klinkt. Ja, er zijn wat stoner- en fuzzy-invloeden maar die verdwijnen zodanig in de mix dat alles toch vrij radiovriendelijk blijft klinken. Is dat slecht? Zeker niet, het is gewoon een vaststelling. De refreins zijn meestal vrij meezingbaar en catchy. Luister maar naar opener How Long? waarvan het refrein soulvol klinkt. De gitaarlijn heeft dan weer bluesy roots.
The Rapture is een uptempoalbum met een zekere hipnesst. Daarnaast wordt er duchtig gegrasduind in de poprockgeschiedenis waardoor een aantal riffs en zanglijnen vrij herkenbaar klinken zonder echt naast andere songs te hebben gelegen. Het album klinkt niet echt wereldschokkend maar heeft toch genoeg spannende elementen aan boord om te boeien. Het is een evenwichtig, energiek en vrij radiovriendelijk album. Denk een beetje aan bands zoals Automatic, Pulp, Them Crooked Vultures…
Wim GUILLEMYN
11/12/2016
---