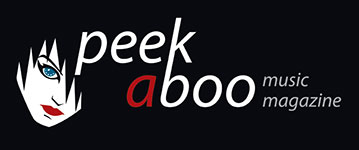 like this cd review
---
SEVERED HEADS
Amsterdam, Oedipus (22/09/2016)
Music
•
CD
11/12/2016, Arjen GROOTEMAN
---
We were pleasantly surprised to see that not only old man like us where visiting Oedipus on October 22nd for a hot concert of Electronic Dance Music with bands that were populair in the eighties like Severed Heads. It was organized by Red Light Radio and presented as a Dark Entries Special in the context of the Dance Event ADE in Amsterdam North at the Gedempt Hamerkanaal 85. The show was opened by Parrish Smith, who warmed us up for Severed Heads.

We had already seen Severed Heads in 1984 in 'de Pelikaan' and we wwere devastated. This Australian electronic band is known for penetrating repetitive tape loops and refashioned synthesizers, completed with weird dialogs. The band has a very small but enthousiastic audience. We heard all the hits: Petrol, Dead Eyes Open, Big Car, All Saints Day and the newest song Stretcher. Afterwards we were wet with sweat. James Dean Brown led us to the next gig: Crash Course in Science, an intriguing band from Philadelphia, USA, which uses toy instruments, distorded guitars and kitchen tools to which singer Mallory Yago adds her transcendental lyrics, shining bright like a orchid in a colourless world. In no time the listener is captured by the brutal rhythm of synthesized trance beats and as a result it is difficult to stand still when songs like Flying Turns, Cardboard Lamb and Cake In The Home are played. Final song Factory Forehead took us into a world of trance. We were a little sad afterwards, but glad to have attended this sultry evening.
Arjen GROOTEMAN
11/12/2016
---
Wij waren plezierig verrast te ontdekken dat niet enkel oude mannen zoals wij Oedipus bezochten in tijden waarin de Electronic Dance Music uiterst populair is. We waren extra blij omdat bands die in de jaren 80 operatief waren in het Electronic Body Music genre nog steeds actief zijn. Deze keer trokken we op 22 oktober naar Oedipus in Amsterdam Noord op het Gedempte Hamerkanaal 85.

Het concert, georganiseerd door Red Light Radio, werd gepresenteerd door de Dark Entries Special ter completering van het Amsterdamse Dance Event ADE. De avond werd geopend door Parrish Smith die ons met snoeiharde machinale beats opwarmde voor de band Severed Heads, die we al eens hadden gezien in 1984 in 'de Pelikaan', waar we toen het prettig gevoel hadden iets bijzonders te hebben beleefd. Deze uit Australië afkomstige electronische band is bekend om zijn indringende repeterende tapeloops, vervormde synthesizers en prikkelende dialogen.

Het is een moeilijk toegankelijke muziekstijl, maar de band beschikt over een groep zeer toegewijde en enthousiaste fans. Severed Heads speelde al zijn meest bekende songs zoals Petrol, Dead Eyes Open, Big Car, All Saints Day en natuurlijk de nieuwste song Stretcher. Onze ruggen waren achteraf nat van het zweet. James Dean Brown hielp ons met passende muziek naar de volgende kraker van de avond: Crash Course in Science, een zeer intrigerende band uit Philadelphia, USA, met een geheel eigen benadering van muziek en een uniek geluid. Gebruikt worden kinderinstrumenten, keukenapparaten en verwrongen gitaren, waarover zangeres Mallory Yago haar transcendentale zangpartijen gooit. Ze klinkt zoals een orchidee in de jungle die uit zijn saaie omgeving spettert. Het duurt niet lang voordat de luisteraar meegenomen wordt in de keiharde ritmes van synthesized trancebeats en het is dan ook onmogelijk om stil te blijven staan. De muziek van Crash Course in Science sleurde ons met songs als Flying Turns, Cardboard Lamb en Cake In The Home de fantastische wereld van trance in. Met Factory Forehead als afsluiter voelden wij ons enigszins droevig op het einde, maar erg blij deze zeer broeierige avond te hebben bijgewoond.
Arjen GROOTEMAN
11/12/2016
---