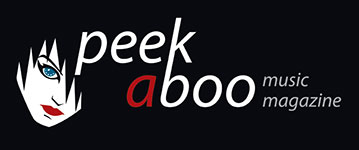 like this cd review
---
SEVERED HEADS
Stretcher redux
Music
•
CD
Electronics
[80/100]

Medical Records
11/12/2016, Paul PLEDGER
---
Seattle-based Medical come roaring back with more bittersweet electro-pop from Australia's Severed Heads, this time in the shape of an EP that took on many forms in various territories that included the UK on the Ink Records label. Stretcher was something of a landmark for the band - key member Garry Bradbury had left, leaving Tom Ellard and Stephen Jones to arguably craft their first swipe at a straight-forward pop song. It was also the first time they'd used technology such as MIDI and DX7.
Lead-track Halo itself is far from being just a trifling verse-chorus-verse-chorus slice of bubblegum - it inevitably turns into a mind-mangling electro-disco cacophony of drones, loops and dialogue amidst a metronomic beat - while the other 16 tracks on this superb expanded edition are hardly finger-poppin' jingles either. And if you know your Severed Heads from your OMD, neither are the titles.
Other territories included the odd but superior Petrol, presented in it's original 12" version here, as well as landmark single Dead Eyes Opened, offered in its rarest purest demo form. But it's the flipsides that really lure bystanders in. Picks of the bunch include the glorious stomper New Explosions, a heavier take on album cut Now An Explosive Movie, b-side to the Mae West 12" on Ink, Blast Patter (which sounds like a warm-up for the Big Bigot long-player), the brutal but beautiful offbeat shortie Eel's Blood and the spacey Big Blue Is Back.
It's difficult to fault any of Severed Heads' mid-'80s output - much of this pre-empted the aforementioned triumph Come Visit The Big Bigot - making Stretcher 2016 a must-have. Multi-coloured vinyl available.
This review also appeared on Flipside Reviews
Paul PLEDGER
11/12/2016
---