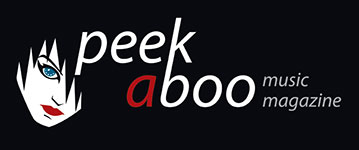 like this cd (ep) review
---
GHOSTING
The Flanders EP
Music
•
CD (EP)
Cold EBM
•
EBM
•
Electronics
[90/100]

Self-released
12/06/2020, Peter DOLPHEN
---
Over 17 years after his last official release, Sascha Tayefeh gave himself a birthday present, or did he give the US a present? Because this "The Flanders EP" is really a gem.
Ghosting, mostly known for the clubhit 'Todesengel' (but has a lot of other tracks you should consider discovering), sends this 4-track EP into the world, proving that his musical well has not dried over the years.
Titeltrack 'Flanders' is based on an old German warsong from the 1916 song called 'Vlaamse Dodendans' (or Flemish for Deathsong). This also explains the kind of military march you hear in the beats.
'There are no dreams', 'Heartbeat' and 'Teaching wild' are rather easy flowing tracks, taking back the pace. They are great tracks and because of the calm atmosphere, they really shine the light on the titeltrack. These tracks are more layered and create the perfect aftermovie for the fights in Flanders Fields, where the titeltrack is all about.
I just hope Sascha does not wait for another 17 years to bring some more stuff!
And also: a happy birthday to you, sir!
Peter DOLPHEN
12/06/2020
---
Meer dan 17 jaar na zijn laatste release, geeft Sascha Tayefeh zichzelf een verjaardagscadeau, of geeft hij ONS een cadeau? Want deze The Flanders EP is een waar juweeltje.
Ghosting, vooral gekend van zijn clubhit 'Todesengel' (maar ook vele andere van zijn tracks zijn het ontdekken waard), stuurt deze 4-track EP de wereld in. Het bewijs dat zijn muzikale bron nog niet opgedroogd is.
Titeltrack 'Flanders' is gebaseerd op het oude Duitse oorlogslied 'Vlaamse Dodoendans' uit 1916. Dit verklaart natuurlijk de licht militaristische inslag in de beats van het nummer.
'There are no dreams', 'Heartbeat' en 'Teaching wild' zijn eerder rustige nummers die even alles in perspectief plaatsen. Prachtige nummers die de titeltrack nog extra in de spotlight zetten en ondersteunen. Ze zijn meer gelaagd en zorgen voor de perfecte aftermovie voor de gevechten waarover 'Flanders' gaat.
Ik hoop dat Sascha ons niet weer 17 jaar laat wachten op zo een parel.
En tegelijk: Happy Birthday!
Peter DOLPHEN
12/06/2020
---