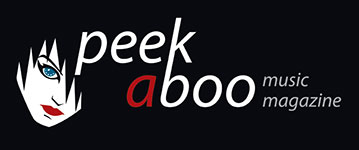 like this cd (ep) review
---
METAL DISCO
Devil Explicit
Music
•
CD (EP)
Cold EBM
•
Dark Electro
•
Darkwave
•
EBM
[88/100]

Detonic Recordings
15/03/2018, Jurgen BRAECKEVELT
---
Metal Disco is a project of Greek musical centipede Toxic Razor and also half of the band Paradox Obscur. This EP Devil Explicit contains 6 songs and is released by Detonic Recordings. Toxic Razor is musically active in many forms but walks with Metal Disco yet again on other path. The versatility of his abilities can certainly be heard on this EP.
The opening track Devil Explicit is a perfect mixture of synth-wave and dark-wave whilst the next one, Serial Killer, hides itself a bit more in the corner of minimal-synth-wave. The ultra-dry rhythms sound like they've popped out of some old drum computers.
Decay Crisis is bit more difficult to comprehend. A noisy dark bass line and voice are accompanied by a very minimalistic melody line that gives the song a very special sound. Skip to the next one, Destroyer. This one balances on the thin line between future-pop and EBM. Very danceable and more up-tempo than all other songs on this EP and my personal favourite but one can not argue about taste, can we?
Silence in Your Eyes sounds very eighties, but like the better eighties sound. So blissfully retro, that you can almost imagine the bright clothes, swirling colors and big spinning mirror balls on the ceiling.
The last one on this EP, Rush, does not sound like the title might suggess. It's rather quiet in terms of tempo, definitely dark-wave, with a repetitive melody and tight drumming.
Metal Disco is a nice EP with which Toxic Razor proves once again his musical diversity. All electronic music machinery is used in full force on this EP resulting in six tracks that might all sound different and diverse but are still, one by one, strong songs.
Jurgen BRAECKEVELT
15/03/2018
---
Metal Disco is een project van muzikale (Griekse) duizendpoot Toxic Razor (die ook de mannelijke helft is van Paradox Obscur). De EP Devil Explicit bevat 6 songs en is uitgebracht door Detonic Recordings. Toxic Razor is op vele vlakken actief en bewandelt met Metal Disco weer andere paden dan in zijn andere projecten. De veelzijdigheid van zijns kunnen wordt op deze EP duidelijk.
Opener Devil Explicit houdt het midden tussen synthwave en darkwave. Serial Killer houdt zich dan weer schuil in de hoek van de meer minimale synthwave. De kurkdroge ritmes klinken alsof ze uit stokoude drumcomputers knallen.
Decay Crisis is moeilijk te bevatten. Een noisy donkere baslijn en dito stemgeluid worden vergezeld door een heel minimalistische melodielijn waardoor de song een heel aparte sound krijgt. Ctrl-alt-delete, wissen die handel voor de volgende song: Destroyer. Die balanveert op de lijn tussen futurepop en EBM. Heel dansbaar en meer up tempo dan alle andere songs en mijn persoonlijke favoriet. Maar over smaak en keur valt niet te twisten...
Silence in Your Eyes klinkt dan weer heel eighties. Maar wel de bétere eighties-sound. Zalig retro, waarbij je gewoon blitse pakken, wervelende kleuren en glazen spiegelbollen aan het plafond ziét.
Rush klinkt niet zoals de titel doet vermoeden. Eerder rustig qua tempo, darkwave, een repititieve melodie en strak drumwerk.
Metal Disco is een leuke EP waar Toxic Razor zijn muzikelae diversitiet alle eer aandoet. De electronische machinerie krijgt alle kansen op deze EP. 6 songs die allemaal anders klinken. Divers, maar wel stuk voor stuk sterke songs.
Jurgen BRAECKEVELT
15/03/2018
---