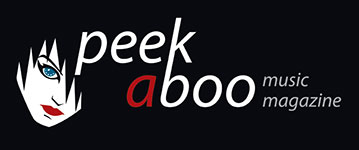 like this digital review
---
VARIOUS ARTISTS
CAGE 21
Music
•
Digital
Cold EBM
•
Cold Wave
•
Dark Electro
•
Dark Pop
•
Dark Wave
•
EBM
•
Electro
•
Electro Pop
•
Electro Rock
•
Future Pop
•
Gothic
•
Industrial
•
New wave
•
Synth Pop / Electro Pop
[84/100]

Sub Culture Records/Two Gods
14/08/2014, Filip VAN MUYLEM
---
This compilation is a nice show off, a 21 track selection of just some of the music from all over the world that Martin Bowes has produced, remixed or mastered at the Cage studios during the past 21 years. Including alternate mixes and recordings re-mastered specially for this release, and an exclusive preview of the new ATTRITION album due later this year... For me most of the bands are no surprise, but for some it will be a nice discovery or a throwback in time...
A well-known band to me is Naked Lunch ('We are' - Humanity remix) and that is a nice looking back at the 80's with a 2014 touch! Cold wave or minimal wave, whatever you call it: it's a nice soft one with an ethereal sound in it. Contaminated Intelligence featuring Martin Bowes 'Just us'. Both voices blend (the whispering and the screaming) in well and the anno 2014 sound is great, but a bit hard to describe this kind of electro-trance music.
Seraph Sin 'One Touch' is unknown to me and sounds a bit strange. It reminds me of The Venus Fly Trap in a more electro metal minded set up, not bad at all! NIN also comes close to it, but they have their own sound.
Scarlet Leaves 'Believe' is a nice female fronted band, New Wave minded. This could be the female version of The Mission UK, for sure because of the nice melancholic sound in the vocals and the retro sound of the guitars.
Lost Elegy feat. Martin Bowes 'Heavy Rain' sounds like a false ballad with lots of dramatic feel. The mix of the different voices is once again well done! Apsara Maschima 'Hole' is a nice neofolk minded dreamer with a very dark shade around it.
Accolade feat. Sean Henry 'Bleeding Cry' is my least appreciated track on the album due to the vocals: they hurt my ears a bit. The vocals are not my kind of beloved vocals, whilst the music is ok (retro wave).
Man Woman Machine 'Drop' (Attrition remix) is a nice one with a good tempo and might make it during certain parties. The beats and the female (distorted) vocals are very appealing! Sounds very funky!
Rossetti's Compas is an classic 80's Gothic band worth checking out with the melancholic 'Are Kisses out of Fashion'. Acclimate 'Nothing to mend (Attrition remix)' is a strange electro/trance soundscape minded thing with a women whispering.
Engram 'Law of Betrayal' is something I already reviewed, but it's nice to hear them back with their particular electro sound. TyLean 'Pandora remix' reminds me a bit of the video version of 'Cat People (Putting out Fire)' from David Bowie (and I'm a Bowie Fan).
Michael X Christian feat. Rachel Lesko 'Misery remix' is a spooky neofolk track with some electronics. I'm a fan of the sound and the vibe. Another nice track is 'Death by Discotheque (Attrition remix)' by Disjecta Membra. Great Gothic rock with a personal underground touch and a funny title! Roladex 'Cathode Rays' is a nice minimal wave track, very retro and somehow very funny. You can slowly dance on it, let yourself go! J
ohnathon Christian 'Haunted Another World (Attrition Remix) is a track I already review and still love it! It's a very catchy one that reminds me today of Christian Death in an electrofied version. More into Goether Erben is 'The Bone Factory' from Attrition: the magical piano, the whispering voice (in German).
John Costello is another well know artist with 'The Sweet Hereafter' a magic and very hypnotical track with a soft pop-minded side. empire State Human 'The Digital World Feat. Martin Bowes' is a soft horrifying track with classical instruments playing in the background. Casa de Orates 'Tibet' (more a spoken word track) and My Silent Wake 'Hunting Season' are soft songs to end with
Available digitally through the official Bandcamp-site and Subculture-distribution to the world...
Listen to it here now:
http://attritionuk.bandcamp.com/album/cage-21
Filip VAN MUYLEM
14/08/2014
---