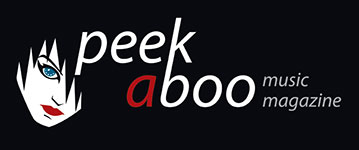 like this cd review
---
DELEYAMAN
The Edge
Music
•
CD
Dark Pop
•
Dark Wave
•
Darkwave
•
Pop
•
Rock
•
Singer Songwriter
[85/100]

TTO records
13/08/2014, Ron SCHOONWATER
---
To describe the music of the French/ Armenian/ American/ Swedish band DELEYAMAN has never been easy. With their last album "The Edge" they try to make it a bit easier for critics. Let's call it a mixture of (dark)wave, pop, rock and singer/ songwriter music. It sounds easy, but in fact "The Edge" takes time to flourish. Although the guitar sometimes directly reminds of the eighties wave (listen for instance to 'Thousand Days' or 'Cygnus') DELEYAMAN always contain that typical feel of mysticism and melancholia.
It's difficult to explain, because it's unknown how they achieve it. It could be the melancholic, introspective lyrics or the social criticism, but there are more bands who use that. The use of the duduk is another explanation, but the use of this Armenian instrument is only present on a few songs. DELEYAMAN prove (again) that they can move subtle between different styles of music like no other band can.
The deep voice of Aret Madilian (somewhere between Leonard Cohen and Brendan Perry) or the melancholic voice of Beatrice Valantin (at her best on an obscure song like the brilliant 'Weight Of Things') work wonderfully together and separately. "The Edge" is the most laidback, but also most introspective and obscure album of DELEYAMAN so far. Listen for instance to beautiful songs like 'Hey Now', 'Castles In The Sand' (with piano and duduk), the up-tempo song 'Mental Horizon' and the 'easy to the ears' song 'Softly' to get acquainted with the work of DELEYAMAN. Unfortunately 'Beatrice 1' is a failed experiment with the screaming, and not singing, Beatrice. It proves that nobody is perfect.
"The Edge" seems in everything an accusation against the current society. Not only by some of the lyrics, but also because this album is no easy album to understand. It's quiet, obscure and definitely not an album you download (for free) with all the other 'one hit wonders'. The last group will sell more, but DELEYAMAN has much more to offer. It will only take time to realize that. So, who's up for the challenge?
Ron SCHOONWATER
13/08/2014
---