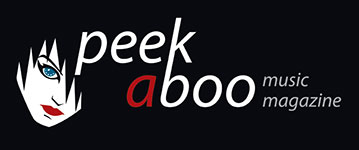 like this cd / vinyl / digital review
---
DEMI LOVATO
HOLY FVCK
Music
•
CD / Vinyl / Digital
Glamrock
•
Hard Rock
•
Heavy Metal
•
Pop
•
Post Grunge
[100/100]

Island Records
23/09/2022, Ash MCAULIFFE
---
Holy Fvck indeed!
What do I love about rock and alternative music apart from cutting loose and going pedal to the metal in throwing myself around the room? I love that they (along with the broad spectrum of subgenres that they give home to) have the fearlessness, intrepidity and bravery to tap into the deepest and rawest parts of ourselves. A way to channel and process grief, anger, trauma, rage, love, hate, loss, life experiences etc. Emotions that mainstream popular music tries to gloss over, sugarcoat, bundle up in bubble wrap and don with rose-tinted spectacles. Rock music allows the listener to knock on the door of the Shadow self and (if brave enough) spend some time in dark communion with a side of ourselves this world tells us to suppress and ignore. That acknowledging personal demons and troubles somehow makes us a beacon of negativity or evil when in fact it makes you a whole human being. The darker side of music is a haven for a lot of people, me included. When a rock record strikes a (often intense, reverberating) chord with me, with its message and musicality, it incites a sense of affinity within me. It helps me to find compassion within myself and for the wider world at large. We are all fallible and to be fallible is to be human. The human journey is about learning, growth, and self-discovery.
Pop singers who go rock/alternative tend to only dip their toe into the pool. They flirt with the idea but are beholden to an artifice dictated to them by their record label. It takes a brave artist to shed everything that came before, hold a middle finger up in rebellion and defiance, take back control of their musical identity and create a record from a place of personal truth and self-liberation. When I was asked to give "HOLY FVCK" a listen, my honest, initial reaction was "No, thank you." I had a preconceived idea of who Demi Lovato was based more on the things I'd heard and seen on the news rather than their musical output (me and radio music have never mixed) but once I saw the album cover, it piqued my interest. Dark and brooding, bondage entrapped yet illuminated by the light of the Cross? What's not to love about an album cover that isn't afraid to make a bold statement. What I came to find with "Holy Fvck" was that my open-mindedness was rewarded in buckets.
Lovato's story is very well known to those acquainted with the mainstream. A former Disney child star, Lovato's music career happened to start out in a rock vein (albeit on the lighter side) before being ushered into a much more marketable pop direction with its emphasis on the typical "sex sells, less clothes is more, do not stray from the path we dictate, behave!" modality. Their troubles have been highly publicized. Early age exposure to drugs and alcohol, rape and sexual abuse, mental health struggles all leading to a 2018 near-death experience following a drug overdose. Lovato really is truly lucky to be alive and they know it. (Check out "Dead Friends", an infectious earworm to not only those they have lost. It serves as an exercise in trying to make sense of their own survival.) Holding a symbolic funeral for their past musical life, cutting ties with their previous life and record company (they signed with prestigious Island Records for this opus) it's safe to say that if anyone was going to tap into a darker musical path rooted in real life experience and do it with honesty, conviction and tenacity, Lovato is the one.
Musically, there is a vast array of musical genres encapsulated in the 45+ minutes runtime. 80's heavy metal (they love artists like Megadeth, Iron Maiden etc), 90's grunge (they (justifiably) love 90's female fronted bands such as Hole), pop-punk (undeniably influenced by artists like Paramore, Avril Lavigne, Blink-182), metal (they are known to be a huge Dimmu Borgir fan for Christ's sake!), metalcore, progressive rock, gothic rock… It's all present and breathes freely and naturally on this record. The musicianship on this record is incredible and enables the album to sucker punch the listener into submission whilst utilizing and setting centre-stage the powerhouse, emotionally charged vocals of Lovato themself. The music is not a rehash or dumbed down interpretation of the genres noted above. It all sounds fresh and it's striking just how urgent and desperate it is to want to grip a hold of you like a vice. Vocally, they are well known to be a vocal juggernaut and this musical direction really suits them. Singing like their whole life depends on exorcising themself of the trauma, addiction, near-death experiences and, overall, a life that has been in the public eye for so long really does make it impossible not to evoke strong feelings of empathy and compassion for a fellow human being who truly has been to (and come back from) the brink.
There is a wide array of bangers on this album hence my opening exclamation! There's plenty of meat on the bones of this record. "Eat Me" is a standout track with its metalcore vibe and a stunning collaboration with Royal & The Serpent (one of their very best performances in fact), it serves as the core manifesto of what Lovato stands for at this point of their career – a rallying war cry against an impossible image of perfection young performers are expected to abide by. With a wildly energetic and pressing chorus (I defy anyone to not be taken with that headbanging chorus), live performances of this track thus far have proven to be ecstatic and I'm not ashamed to laud this track as one of the finest tracks I have heard all year by any artist. Another collaboration that shines is the strong opening post-grunge track "Freak" featuring Yungblud. A bold opening song laying the foundations for what's to come. It has to be said that the collaborations on the album do not feel forced or shoe-horned in just to have guest singers. "Help Me" featuring Dead Sara is impeccable in its unabashed brattiness. Lovato allows all of their guests to have their moments in the spotlight making them extraordinary in their complimentary nature.
The title track is reminiscent of 80's heavy metal and contains yet another amazing vocal performance. Religious symbolism abounds on the album as a whole but "Holy Fvck" is given a slick sexual feel with its play on the use of the term of the title and Lovato perfectly embracing and embodying an almost Lilith like, seductive persona. The 80's hair metal feel can be felt throughout the record- "Feed" being another example of an 80's rock-inspired piece. "Heaven" is what you get when you proficiently meld this religious theme with a focus on taking down scriptural biogtry (in this case the destroying of the biblical shame associated with self-love, self-pleasure and owning ones sexual identity) and the incorporation of the best bits (and the stonking beats) of Marilyn Manson's "Beautiful People" and Depeche Mode's "Personal Jesus" together. The chorus proves to be yet another beast but it's that whirling hypnotic "Cut it off!" refrain which is the real sick AF moment! Guaranteed to stick in your mind. It's the pro-sexuality anthem 2022 needs. Slick single "Skin of my Teeth" clearly channeling "Celebrity Skin" era Courtney Love without feeling like a rip off and serves as an anthem for those who have survived addiction. "Wasted" is powerful in its direct acknowledgement of the singer's addictive personality and captures the drug-like feeling and nature a new relationship can feel like. A sure-fire hit single if you ask me!
Exceptional single "29" has garnered a lot of attention for its brutal honesty on a relationship the singer entered into with an older man. The song holds nothing back as Lovato processes what happened as they reache the same age as the guy was when they first met. The song has a tinge of gothic rock to it and allows a heart wrenching segue into "Happy Ending" where Demi speaks candidly about their near-death experience and how they still miss their vices. This is not a popstar writing vapidly about things they know nothing about. This was their real life.
Is this album just a phase? There will be people in the rock/alternative scene who will absolutely want to tear this album to shreds. Who will view it as nothing more than a record company engineered vanity project. It is, however, a record to jeer at one's peril and a record I am beyond stoked I took a chance on. Lovato has clearly put every ounce of their soul into this. You can feel their blood, sweat and tears leak into your ears. Their live band (featuring the legendary Nita Strauss) is brimming with talent. If seeing these powerful women playing their own instruments can inspire others to pick up an instrument, then it is a job well done. "Holy Fvck" is at times brutal a listen when taken in the context of the life that was lived to birth it, but it serves as a rebirth for an artist who is not afraid to be their true authentic self. As a community, we should be welcoming them with open arms. There's more metal in their soul than a lot of so-called rock stars in our midst.
Ash MCAULIFFE
23/09/2022
---