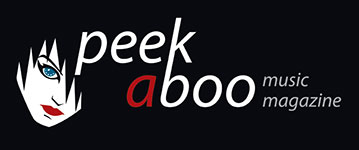 like this article review
---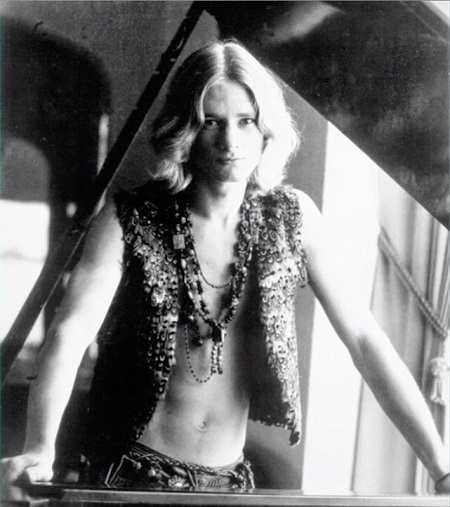 JOBRIATH
Talent To Burn - The Legend Of Jobriath
Article
Glamrock
26/04/2019, Kevin BURKE
---
"Sit back and watch a revolution
On the late night news
It's like reviving vintage films
Hurt your lovers, enslave your brothers"
World Without End-Jobriath

The haunting renaissance of Jobriath and his impact on the music scene of the early 70s is undeniable. A cross between Alice Cooper and Ian Hunter with a healthy dose of glitter on top. The groundbreaker who only managed to break the ground, not capable of retaining the momentum, but in doing so Jobriath imploded in the most spectacular way imaginable,the uttering of a simple sentence which nowadays would be disregarded and hardly noticed-I am the true fairy of rock and roll.
It created a field day for the media who savaged his creative carcass as if vultures swooping on a piece of meat. The seventies world was not ready for this type of honesty, and like all things that are misunderstood they are destroyed. This was the time when being gay was accepted once you did not mention it. When you see the cover of his debut album, you find it easy to compare his fall from grace as the broken statue he is characterised as.


Born with the most eccentric of names-Bruce Wayne Campbell, from his birth in Pennsylvania, his humble upbringing in Houston,Texas and his rise to rock heights, this story is one of legend, deserving to be retold if not for the life lesson alone. Young Bruce Wayne's talent was obvious from an early age,his flamboyant nature and aptitude to turn his hand to anything musical let the child prodigy come to fruition. Even with his conscription into the army in the mid sixties he was not deterred from a career on the stage. Going AWOL a few months into his training and relocating to Los Angeles, absolutely no fear in the dream he was chasing. This did however, result in the name change to Jobriath, albeit Jobriath Salisbury.
The newly born Jobriath got his first break playing piano and later a lead role in a production of 'Hair' at the Los Angeles Aquarius Theatre. As legend has it, here he introduced an English folk star by the name of Marc Bolan to one of the cast singers-Gloria Jones.It has been stated that Bolan wrote the song 'Cosimc Dancer' in part as a tribute to Jobriath. A short run however in 'Hair' as he left, with cast members to form his own rock band by the name of Pigeon. With a Decca record deal in tow, their one and only single 'Rubber Bricks' made little impact on the music scene, as did their debut self titled album, but the foundation was been laid and the experience he soaked up for what was to come.
Any thoughts of a follow up to the self titled debut was knocked firmly on the head,as the military police caught up with him, but instead of jail they sent him to a psychiatric hospital for six months, here Jobriath suffered his first breakdown. Even though this was another way to stay out of Vietnam, it opened the door to a drug and alcohol dependency that clung to him like a leech. But it was while he was institutionalised that the first songs that would form his debut album were sculptured.
Shortly after his release, Jobriath floated around the scene, hustling for money to buy drugs and alcohol, the male prostitution scene was nothing knew to Bruce Wayne Campbell. One evening he was picked up by talent scout, agent and manager Jerry Brandt. Brandt recognising a flamboyant talent, he took Jobriath Boone,as he was now known, under his wing and was able to secure a record deal with Elektra.
A two album deal was agreed upon with a signing on fee of half a million dollars, unheard of at the time. David Geffen, the larger than life figure of seventies music was crucial to the deal and almost as soon as everything was signed the hype machine started rolling. Billboard posters in New York's Times Square, music and fashion magazine full page ads, the fireworks were lit and flying and Jobriath was now touted as third in line to Elvis and the Beatles.

The debut album simply titled Jobriath was released on the 15th-of June 1973. The hype was matched by the critical praise bestowed upon the album. A 'Hunky Dory' type Bowie, mixed with Jagger vocals, Alice Cooper's 'School's Out' and a New York Dolls twist, this was the coming of a rock star-right place-right time.
But stars that shine brightest burn out the quickest, and the homophobic seventies could never accept what he so clearly was and when it disintegrated to ashes the fallout was unprecedented. A concert at the Nassau Coliseum, where chants of 'faggot' started from the minute he took the stage, along with the rubbish thrown at him and Jobriath was forced a flee the stage. Elektra rush released his second album as per contract shortly after the disaster, and then dropped him from their label.The album 'Creatures Of The Street', gathered mixed reviews this time due to uneven demos used to fill up the album, this sold poorly and now Jobriath Boone was facing retirement.

His reinvention as Cole Berlin (Cole Porter ,Irving Berlin) a night club singer, did little to regain any momentum and his only survival was back to the streets. A decade after his billboards hung in Times Square, Jobriath Boone died alone and abandoned in his rooftop apartment at the Chelsea Hotel. Sadly overlooking the New York skyline he once adorned, here his body lay decomposing for four days before it was found. Jobriaths life spent hustling on the streets had caught up with him and he had contracted AIDS, on the 4th-of August 1983 his body was discovered by police. A sad end to one of the most influential stars of the seventies, his legacy however continues. Morrissey for one, who had always stated Jobriath as one of his inspirations, when it came to touring his 'Your Arsenal' album he tried to seek Jobriath out, unaware he had passed away ten years before. David Bowie and Jobriath had a two way street of influence, each taking from one another to some degree. It can be said that a host of stars from Marc Almond to Jayne County, Henry Rollins to Joe Elliot, all took some musical stirrings from the man who should have been king.
Kevin BURKE
26/04/2019
---