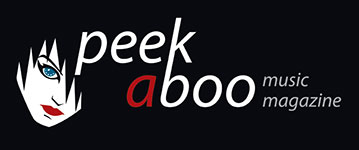 like this single (digital) review
---
PAUL MCCANN
Widow Maker Blues (Feat. Majella O'Reilly)
Music
•
Single (Digital)
Americana-Blues
•
Bluegrass
•
Blues
[95/100]

Self-released
23/04/2019, Kevin BURKE
---
Hot on the heels of 2018's era defining Here Comes The Rapture, Paul McCann returns with a new single which highlights both a new sound and a possible direction change. 'Widow Maker Blues' shows Paul McCann drinking from the same cup of darkness as Nick Cave and itching with the same need to experiment as Jack White. The track is augmented by the sound of Celtic-folk, Americana and the sweetness of co-vocalist Majella O'Reilly.
This track transcends the journey made on Here Comes The Rapture, instead there is more of an organic feel, acoustically constructed, with that scratched vinyl sound embedded, giving it that authentic air of old time blues recordings. Majella O'Reilly has a distinct Emmylou Harris or perhaps Patsy Cline in her delivery, a voice perfectly placed in front of pedal steel guitars which majestically cry behind her. With lyrics which are built perfectly for the late Johnny Cash-"I will bury you for what you done,And in hell you will rot!"
'Widow Maker Blues' is the result of raw Blues and Country colliding. Whilst remaining rooted in old time, early twentieth century stylings, it has a darkness and an edge which clouds the clever 'Doo..Do' sing along chorus. Paul McCann is definitely reaching for something special and here he has given audiences a glimpse of what is to come. With talk of him buried in the studio working on a new album, there is enough in the four-minutes presented here to garner an interest in the Cavan mans next move.
Order -https://itunes.apple.com/ie/album/widow-maker-blues-feat-majella-oreilly-single/1449588856
Here Comes The Rapture -https://itunes.apple.com/ie/album/here-comes-the-rapture/1391666629
Kevin BURKE
23/04/2019
---