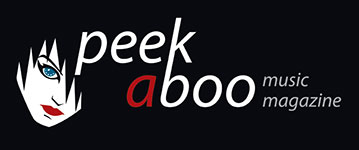 like this cd review
---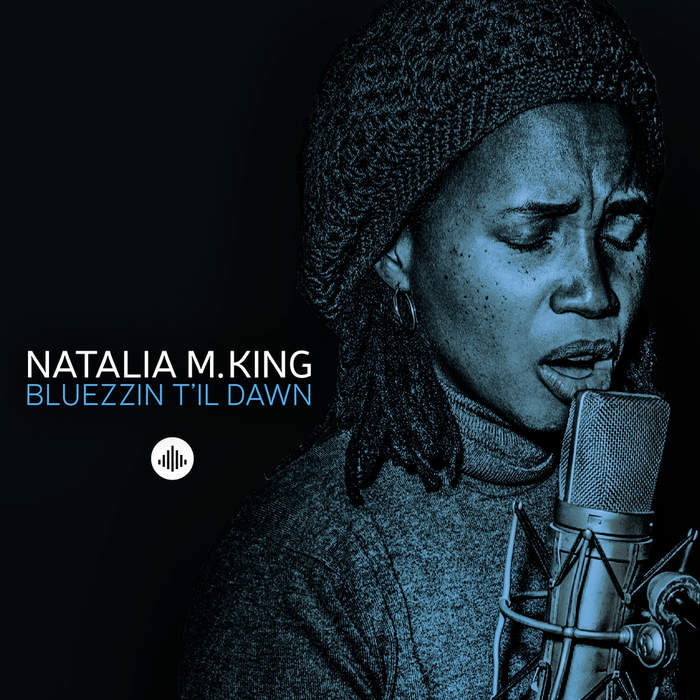 NATALIA M. KING
Bluezzin t'il Dawn
Music
•
CD
Blues
•
Jazz
[85/100]

Challenge Records
09/12/2016, William LIÉNARD
---
There is no information about Natalia M. King on Wikipedia, not even in the French version, which is strange because the American musician, born in Brooklyn, began her career in France, where she performed in Parisian bars and subway stations. That led to a first album (Milagro) on Universal France in 2000, followed by Fyryandsound (2003) and Flesh is Speaking (2005). After a long silence, Natalia M. King is back with the new album Bluezzin t'il Dawn, in which she expresses her preference for blues and blues related songs, all written herself, except two.
Natalia M. King plays electric and acoustic guitar, and with a five-man combo, consisting of Anders Ulrich (bass), Anthony Honnet (piano), Davy Honnet (drums), Ronald Baker (trumpet) and Xavier sobre (tenor and alto saxophone, clarinet and flute), she weaves a beautiful soundscape with touches of piano and sax, double bass, trumpet, clarinet and drums, on which she spreads her silky and varied
vocals..
Tracks in the Sand begins with intimate sounds of alto saxophone and piano. It is a melancholy ballad that fits the bluesy mood of the lyrics. Don't Explain is a Billie Holiday cover. Natalia M. King and her musicians play a relaxed, yet emphatic version of the song with lots of high piano notes and the fluttering sound of the saxophone, while the bass takes the lead in the hesitant intro. Insatiable sounds like vintage Billy Holiday. It is again a beautiful ballad in which the choral passage makes for a nice contrast. Natalia's nice and warm voice is put in the spotlight, accompanied by a beautiful sounding piano and the wonderful sound of the saxophone.
In This Time Around, the singer goes full force, while drums, tenor and alto sax take the lead in a magnificent duel of light and dark. It is a grand composition in pure jazz style, impressive and versatile, both in terms of vocals and instrumental accompaniment. Love You Madly gets a long and smoky intro of alto saxophone and piano, supported by popping drums. Madly, madly..., Natalia M. King sings in the chorus, slowly and relaxed. This is jazz as it should sound, with cautious blues accents. Initially, Brand New Baby sounds like a full-blooded jazz composition. Afterwards, the song gets the support of the angular melody of Dave Brubeck's Take 5. Again a wonderful and perfect track.
Paint it Black & Blue sounds like jazz, but the song has the atmosphere of a plaintive blues composition, while we recognize gospel influences in You Came & Go, because of the choral passage. The instruments create a minimalist soundscape in which the flute takes the lead in a very emphatic way. Very nice. Little Bit of Rain is a composition by the American singer-songwriter Fred Neil (1936-2001). He is the author of Everybody's talking, a number 1 hit for Harry Nilsson, who's version of the song was used in Midnight Cowboy (1969). Little Bit of Rain is a track from Neil's own album Bleecker & McDougal (1965), that got a second chance in 1970 as Little Bit of Rain. Whoever compares the two versions (Neil's version is on YouTube), will agree: Natalia M. King brings more color to the song. Acoustic and electric guitar have been replaced by a fragile fabric of double bass and tenor sax, with the sporadic sound of the piano, while the singer uses a very precise tone to express the suffering that is suggested in the lyrics. The cover version is better than the original, fragile and melancholic at the same time, and the perfect ending of Bueszzin t'il Dawn.
Tracklist:
1 Traces in the Sand
2 Don't Explain
3 Insatiable
4 This Time Around
5 Love You Madly
6 Baby Brand New
7 Paint it Black & Blue
8 You came & Go
9 Little Bit of Rain
William LIÉNARD
09/12/2016
---
Op Wikipedia vind je geen informatie over Natalia M. King, zelfs in de Franse versie en dat is vreemd, want de Amerikaanse, geboren in Brooklyn, begon haar carrière bij onze zuiderburen, waar ze met haar gitaar de bars en metrostations van Parijs onveilig maakte. Dat leidde in 2000 tot een eerste album (Milagro) op Universal Frankrijk, gevolgd door Fyryandsound (2003) en Flesh is Speaking (2005). Na een lange stilte is Natalia M. King terug met het nieuwe album Bluezzin t'il Dawn, waarop ze definitief kiest voor blues en blues-gerelateerde songs die ze op twee tracks na allemaal zelf schreef.
Op Bluezzin t'il Dawn speelt Natalia M. King elektrische en akoestische gitaar, en ze laat zich begeleiden door een vijfkoppig combo: Anders Ulrich (double bass), Anthony Honnet (piano), Davy Honnet (drums), Ronald Baker (trompet) en Xavier Sibre (tenor- en altsax, klarinet en fluit). Samen weven ze een prachtig geluidsdecor met prachtige accenten van piano en sax, double bass, trompet, klarinet en drums, waarover zijïge en gevarieerde vocalen worden gelegd.
Traces in the Sand begint met intimistische klanken van altsax en piano en Natalia M. King maakt er een weemoedige ballade van die helemaal past bij de bluesy sfeer van de tekst. Don't Explain is de cover van een Billy Holiday-compositie, die in de handen van Natalia M. King en haar begeleiders een ontspannen en toch nadrukkelijke invulling krijgt, met veel hoge pianonoten en het fladderend geluid van de sax, terwijl de double bass de aarzelende intro voor z'n rekening neemt. Insatiable klinkt als vintage Billy Holiday. Het is opnieuw een bloedmooie ballade waarin de koorpassage voor een mooi contrast zorgt, maar waarin vooral Natalia's mooi en warme stem in het zonnetje wordt gezet, begeleid door een prachtig klinkende piano en het wondermooie geluid van de sax.
In This Time Around gaat de zangers voluit en nemen drums, tenor- en altsax het voortouw in een prachtig duel van licht en donker. Het is een grootse compositie in pure jazzstijl, indrukwekkend en veelzijdig, zowel qua zanglijn als qua instrumentale begeleiding. Love You Madly krijgt een lange en rokerige intro van altsax en piano met ploffende drums ter ondersteuning. Madly, Madly… zingt Natalia M. King in het refrein, lijzig en ontspannen. Dit is jazz zoals het hoort te klinken, met voorzichtige bluesaccenten. Baby Brand New drijft aanvankelijk rustig voorbij als een volbloed jazzcompositie die nadien heel even de steun krijgt van Dave Brubecks Take 5 krijgt. Opnieuw een wondermooie en perfecte track.
Paint it Black & Blue klinkt als jazz, maar heeft de toon van een klagende bluescompositie, terwijl we in You Came & Go invloeden uit het gospelgenre herkennen als gevolg van de koorpassage, en de instrumenten (aanvankelijk) een minimalistisch soundscape creëren waarin de fluit zeer nadrukkelijk het voortouw neemt. Heel erg mooi. Little Bit of Rain is een compositie van de Amerikaanse singer-songwriter Fred Neil (1936-2001). Hij schreef o.a. Everybody's talking, dat door Harry Nilsson naar de top van de Amerikaanse hitparade werd gezongen nadat zijn versie van de song in de film Midnight Cowboy (1969) werd gebruikt. Little Bit of Rain is een track uit Neils eigen album Bleecker & McDougal (1965), dat in 1970 als Little Bit of Rain een tweede kans kreeg. Wie beide versies vergelijkt (die van Neil kan je op YouTube beluisteren) zal het met ons eens zijn: in de handen van Natalia M. King krijgt de compositie de kleur die ze verdient. De akoestische en echoënde elektrische gitaar zijn vervangen door een fragiel weefsel van double bass en tenorsax met sporadisch wat pianogeluid, en de zangeres legt in de vocalen zeer precies het leed dat de tekst suggereert. De cover is in dit geval beter dan het origineel, kwetsbaarder en tegelijk melancholischer, en het is een perfecte afronding van Bueszzin t'il Dawn.
Tracklist:
1 Traces in the Sand
2 Don't Explain
3 Insatiable
4 This Time Around
5 Love You Madly
6 Baby Brand New
7 Paint it Black & Blue
8 You came & Go
9 Little Bit of Rain
William LIÉNARD
09/12/2016
---