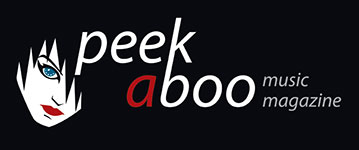 like this cd review
---
MOANING CITIES
D Klein
Music
•
CD
Alternative Rock
•
Blues
•
Psych Rock
[85/100]

Exag Records
11/12/2016, Wim GUILLEMYN
---
The Doors and Jefferson Airplane are flashing through my head while listening to D Klein by the Brussels band Moaning Cities. That is mainly because the music has a bluesy and psychedelic rock 'n roll touch. Some songs, such as Vertigo Rising or Insomnia, contain the urge and vibe of a band like The Doors. Juliette Meunier is the vocalist in Daggers, resulting in a production that sounds like The Cowboy Junkies. A tasty final song.
The other songs are candies too. Only the first song, Expected, is less strong and sounds like a hotchpotch of attractive song clips. The introduction track is a desolate-sounding piece of music, halfway interspersed with some solid and witty
rock 'n roll. Highlights are Insomnia (including a fine question-and-answer duet by Valerian and Juliette), Sex Sells (The Doors revisited), Vertigo Rising and Yell-Oh-Bahn (the sitar and the singer's drivel remind me of The Flaming Lips).
A fascinating release by a band that makes meaningful and quirky music. Really worth exploring. Moaning Cities is a band with a great live act (Euosonic, Dour, Desertfest....). I can not wait to see these guys at work. Available on LP, CD and digital.
Wim GUILLEMYN
11/12/2016
---
The Doors en Jefferson Airplane zijn de bands die door mijn hoofd flitsen tijdens het beluisteren van D Klein door de Brusselse band Moaning Cities. Dat komt hoofdzakelijk omdat de muziek gedrenkt is een bluesy en psychedelisch rock 'n roll-sausje. Een aantal tracks, zoals Vertigo Rising of Insomnia bevatten de urge en de vibe van een band zoals The Doors. Op afsluiter Daggers neemt Juliette Meunier de vocals voor haar rekening. Dat resulteert in een song die heel wat gemeen heeft met de muziek van bv. The Cowboy Junkies. Een lekkere afsluiter.

De andere songs zijn eveneens snoepjes. Alleen opener Expected is minder sterk en lijkt op plakwerk van songfragmenten die op zich wel de moeite waard zijn om te beluisteren. De intro is een desolaat klinkend stukje muziek dat halfweg afgewisseld wordt met stevige en snedige rock 'n roll. Hoogtepunten zijn Insomnia (met o.a. een fijn vraag-en-antwoord-duet van Valerian en Juliette), Sex Sells (The Doors revisited), Vertigo Rising en Yell-Oh-Bahn (de sitar en het gewauwel van de zanger doen wat aan The Flaming Lips denken).
Een boeiende release van een band die betekenisvolle en eigenzinnige muziek maakt. Echt het ontdekken waard! Live is Moaning Cities evenmin aan zijn proefstuk toe (Euosonic, Dour, Desertfest…) en ik popel dan ook om de band een keer live aan het werk te zien. Verkrijgbaar op lp, cd en digitaal.
Wim GUILLEMYN
11/12/2016
---