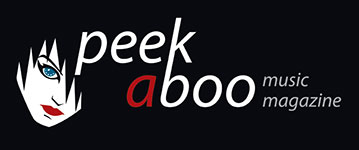 like this cd (ep) review
---
AHRAYEPH
Desert Songs
Music
•
CD (EP)
Prog Rock
•
Psych Rock
[89/100]

Self-released
09/12/2016, Jurgen BRAECKEVELT
---
Ahrayeph is not a band, but a phenomenon. According to Raf Ahrayeph, the EP Desert Songs will be followed by a long period of silence, because he wants to focus his attention on his metal band Transworld Vibe. Ahrayeph will make one more song for a tribute to The Fields Of The Nephilim, and then the project will be on hold for an indefinite period. So for the lovers: get this EP!
At first glance, this is a short masterpiece: two songs, although the title song Desert Songs III-IV-V nearly takes 24 minutes. These are songs that were written initially for his previous album AnimAElegy. Musically, the material is somewhere between dreamy rock and prog rock. It sounds quite bombastic and grotesque: with slower parts in the background, floating on psychedelic sounds, gentle guitars, sometimes followed by prog-rock and then straightforward guitar work. The God Machine and its successor Sophia are never far away. Almost 24 minutes of orgasmic splendor!
A witty bass starts Perish. Metallic guitars enter the dark and menacing song. There's quite vsome periodically distortion, but the song never gets torn to shreds. It's overwhelming, but never exaggerated. There's more goth rock here than in the title song, which sounds more like prog rock. At the end, the solo guitar does it all, and Raf sings a few octaves higher.
It is obvious that we will miss Ahrayeph. This EP is a hidden pearl in a shell. Raf goes for his metal project, but we hope to hear more from this one day…
Jurgen BRAECKEVELT
09/12/2016
---
Ahrayeph is geen band, maar een fenomeen. En Raf Ahrayeph liet weten dat de ep Desert Songs een lange periode van stilte zal volgen omdat hij zijn aandacht zal toespitsen op zijn metalband Trans World Vibe. Ahrayeph zal nog één song leveren voor een tribute aan The Fields Of The Nephilim, waarna dit project voor onbepaalde tijd op non-actief wordt gezet. Dus voor de liefhebbers: binnenhalen deze ep.
Dit is op het eerste gezicht een vrij kort meesterwerkje: twee songs, ware het niet dat de titelsong Desert Songs III-IV-V maar liefst een kleine 24 minuten duurt. Het zijn songs die in eerste instantie waren geschreven voor zijn vorige album AnimAElegy. Muzikaal houdt het materiaal het midden tussen zweverige rock en een stevige portie progrock. Het klinkt vrij bombastische en grotesk: tragere partijen met op de achtergrond zwevende psychedelische klanken, waartegen een gitaar voorzichtig aanschurkt, dan weer gevolgd door progrock en rechttoe rechtaan gitaarwerk. The God Machine en 'opvolger' Sophia zijn nooit ver weg. De uitgesponnen structuren van de song wisselen elkaar op een zalig af en qua stemgeluid trekt Raf alle registers open. Bijna 24 minuten orgastische pracht !
Een snedige basgitaar trekt Perish op gang. Snerpende, metaalachtige gitaren komen binnengewandeld. De song klinkt donker en dreigend. En ook hier doet de distortie op gezette tijden haar werk zonder de song open te breken of aan flarden te rijten. Het is overweldigend, maar nooit overdreven of steenhard. Er sluipt meer gothrock in deze song dan in de titelsong, die meer als progrock klinkt. Tegen het einde trekt de sologitaar wel alle registers open nadat ook de stembanden van Raf een paar octaven hoger zijn gaan klinken.
Het is duidelijk dat we Ahrayeph zullen missen. Met deze ep wordt alsnog een parel aan een schelp onttrokken. Raf gaat voor zijn metalproject, uw dienaar hoopt alsnog dat 'lang' een relatieve term is en dat we méér van dit krijgen... Ooit....
Jurgen BRAECKEVELT
09/12/2016
---