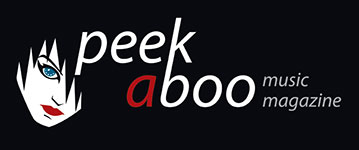 like this concert review
---
ANTIMATTER
Zoetermeer, De Boerderij (25/03/2016)
Concert
Goth Metal
•
Symphonic Metal
[93/100]

09/12/2016, Ruben SAEY
---
On 25th March, Antimatter played at Cultuupodium De Boerderij in Zoetermeer (The Netherlands). It was not the first time the British band played there, but this time it was for a very special reason. This concert was filmed for the first concert film in the history of the band: Live Between The Earth And Sky. So it was also a special evening for the audience as well.

The audience was put in the right mood by Christoffer Gildenlow who presented his latest album The Rain. During years Christoffer Gildenlow used to be the bassist of the prog metal band Pain Of Salvation. Now he performs under his own name, accompanied by excellent musicians. His sensitive music and polyphonic vocals created a very special atmosphere in the beautiful concert hall.
Afterwards, the crowd pressed forward to secure a position in the front and the band was greeted with applause. The set started with Killer, the sound was tuned for optimum quality. During the first song, singer Mick Moss broke one of his guitar strings which was professionally replaced. For many artists this would lead to pure frustration, but Mick just laughed and said that you could skip this part on the DVD.
Professional as the band is, the second song set the tone for the rest of the concert. This concert is part of The Judas Tour 2016. The set included a number of songs from The Judas Table album, supplemented for the concert movie of Antimatter with older work in order to get a nice overview of the career of Antimatter. Both musicians and singer Mick played well and a slight hesitation was wiped away with a smile or a wink. The interaction between the band members showed that Antimatter is a compact unit on stage. Throughout its history, Antimatter was confronted with a number of personnel changes, making it perhaps more Mick Moss and his backing band in the past. Apparently, the current lineup provides sufficient confidence, resulting in an real band on stage
Mick described it like this: the history of Antimatter can be best compared with the graphics of a female orgasm. You notice some quirky twists that come to a climax, but all in an unpredictable manner. The sole difference is that in Antimatter's case, it lasts much longer than a female orgasm.
The band played known and lesser known songs. The public was separated from the stage by a narrow strip for the camera men. As I stood in the first row, I could catch a glimpse of the images and the way of filming. It all looked quite neat with a great attention for details. I'm already looking forward to see the end result. What struck me as well was how easy Mick Moss was singing. A very good voice, clear singing and during slightly harder passages he stepped away from the microphone without losing any strength. The drums by Liam Edwards were very threatening sometimes, and then faded subtly into the background. The bass by Ste Huges put the emphasis in the right place. All this was topped with the familiar dreamy guitar solos by David Hall. A solid and convincing sound!

What I find particularly strongly about this band is the duality between the vocals and the music. On the one hand you hear the almost symphonic metal which is in opposite with the vicious, sometimes toxic texts by Mick. Or how Matter and Antimatter harmoniously merge into a solid whole. After an extensive set, the band received a huge applause and after a short break, it came back for one last song. The evening ended with a very nice version of the already classic Stillborn Empires. It was a very special evening that will stay in my memory for a long time. The long train ride to Zoetermeer was worth it, and can surely be repeated again. i long to see the concert film. For those who still have the chance to see this band, just do it!
Ruben SAEY
09/12/2016
---
Op 25 maart hield Antimatter halt in het Cultuurpodium De Boerderij in het Nederlandse Zoetermeer. Het was niet de eerste keer dat de Britse band er optrad, maar deze keer toch om een heel speciale reden. Dit optreden werd gefilmd voor de eerste concertfilm in de geschiedenis van de band. De film zal de titel Live Between The Earth And Sky krijgen. Het was dus ook voor de aanwezige toeschouwers een bijzondere avond.

Het publiek werd in de juiste stemming gebracht door Christoffer Gildenlow, die er zijn nieuwste album The Rain kwam voorstellen. Christoffer Gildenlow was jarenlang de bassist van de progmetalband Pain Of Salvation. Nu treedt hij dus onder zijn eigen naam op, begeleid door uitstekende muzikanten. Zijn gevoelige muziek en meerstemmige zangpartijen creëerden een heel aparte sfeer in de mooie concertzaal.
Nadien drong het publiek naar voren om toch maar een plaatsje op de eerste rij te bemachtigen. De band werd bij het bestijgen van het podium meteen op applaus ontvangen. De set startte met Killer, en het geluid werd nog wat bijgesteld zodat de klank optimaal was. Tijdens dat eerste nummer brak zanger Mick Moss één van de snaren van zijn gitaar, maar die werd vakkundig vervangen. Bij vele artiesten leidt zoiets tot frustraties, zeker als je weet dat alles gefilmd wordt, maar dat zag je niet. Mick lachte het incidentje weg door te zeggen dat je dit stukje op de dvd gewoon kon overslaan.

Professioneel als de band is, zette het tweede nummer meteen de toon voor de rest van het concert. Gezien dit concert ook deel uitmaakt van The Judas Tour 2016, bestond de set voor een stuk uit liedjes uit het The Judas Table-album, en aangezien het om een eerste concertfilm van Antimatter gaat, werd die aangevuld met ouder werk voor een mooi overzicht van de carrière van Antimatter. Zowel de muzikanten als zanger Mick gaven het beste van zichzelf en als er al eens van een kleine hapering sprake was, werd die met een glimlach of knipoog weggeveegd. Het was aan de interactie tussen de bandleden duidelijk te zien dat hier een éénheid op het podium stond. Antimatter heeft gedurende z'n bestaan verschillende personeelswissels doorgevoerd waardoor het in het verleden misschien meer Mick Moss en z'n begeleidingsband was. Blijkbaar geeft de huidige degelijke bezetting Mick het nodige vertrouwen en staat het gezelschap als een echte band op het podium.

Mick omschreef het op de volgende manier: de geschiedenis van Antimatter kan je vergelijken met een grafiek van een vrouwelijk orgasme. Eigenzinnige kronkels die op een onvoorspelbare manier tot een climax komen. Alleen heeft dat eigenzinnig gekronkel bij Antimatter wel veel langer geduurd dan bij een vrouw.
De band reeg de bekende en minder bekende composities aaneen. Het publiek smulde ervan en zweepte de band na elke song weer op zodat er een leuk tempo in de set zat. Het publiek werd door een lijntje op de vloer op een kleine meter van het podium gehouden. Deze ruimte was geen veiligheidzone, maar de ruimte waarin de twee cameramannen zich bewogen om de beelden voor de dvd te maken. Aangezien ik op de eerste rij stond, kon ik een glimp opvangen van de beelden en de manier van filmen. Het zag er allemaal netjes uit met veel oog voor detail. Ik ben nu al benieuwd naar het eindresultaat.

Wat me vooral ook opviel, was met welk gemak zanger Mick Moss stond te zingen. Heel goed bij stem, helder gezongen en tijdens iets hardere passages deed hij een stap achteruit van zijn microfoon zonder daarbij aan kracht in te boeten. De drums van Liam Edwards waren bij momenten heel dreigend en strak, om even later weer even subtiel naar de achtergrond te verdwijnen. De baslijnen van Ste Huges legden de klemtonen op de juiste plaats. Dit alles werd overgoten met de bekende zweverige gitaarsolo's van David Hall. Het geheel klonk heel stevig en overtuigend.

Wat ik vooral sterk vind aan deze band is de dualiteit tussen zang en muziek. Aan de ene kant heb je de mooie bijna symfonische metal van de muzikanten tegenover de venijnige, bij momenten giftige, teksten van Mick. Of hoe Matter en Antimatter harmonieus samenvloeien tot een solide geheel. Na de uitgebreide set werd de band op een lang applaus getrakteerd en na een korte onderbreking kwam de band nog even terug voor een laatste song.

De avond werd afgesloten met een heel mooie versie van hun nu al klassiek geworden Stillborn Empires. Het enthousiaste publiek genoot nog een laatste keer met volle teugen en de avond werd afgesloten met een lang applaus en een erkentelijke buiging van de band. Het was een zeer bijzondere avond die nog lang in het geheugen zal gegrift staan. De lange treinreis naar Zoetermeer was voor mij meer dan de moeite waard en zeker voor herhaling vatbaar. Het is nu wachten op de release van deze concertfilm waarvan ik blij ben dat ik er bij was. Wie nog de kans heeft deze band live aan het werk te zien, raad ik aan dat zeker te doen.
Voor de setlist werd geplukt uit volgende albums: Saviour – Leaving Eden – Fear Of A Unique Identity en The Judas Table.
Setlist: Killer – Paranova – Firewalking – Black Eyed Man – The Last Laugh – Monochrome – Uniformed & Black – Over Your Shoulder – Can Of Worms – Redemption – Leaving Eden – Wide Awake In The Concrete Asylum – The Parade – Welcome To The Machine (Pink Floyd cover). ----- Encore : Still Born Empires.
Ruben SAEY
09/12/2016
---