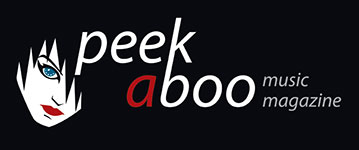 like this cd (ep) review
---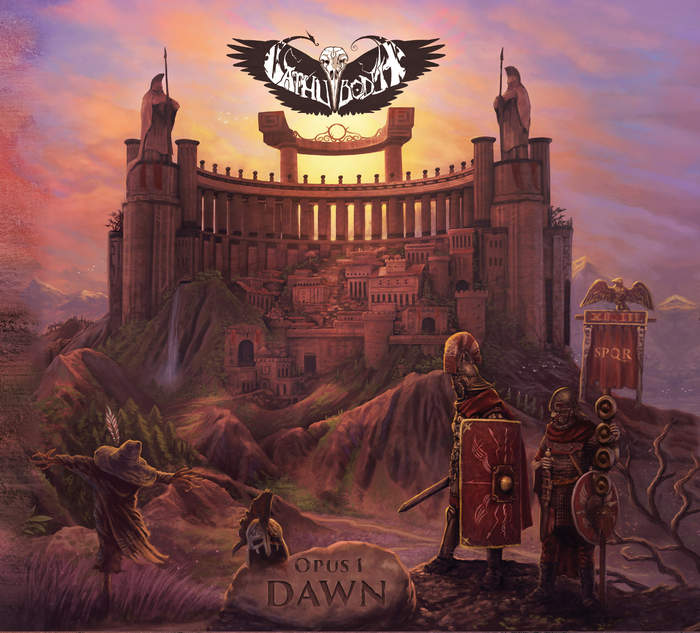 CATHUBODUA
Opus I: Dawn
Music
•
CD (EP)
Hard Rock
•
Symphonic Metal
[80/100]

Self-released
11/12/2016, William LIÉNARD
---
The Flemish band Cothubodua (from Leuven) was formed in 2013 and has released its first EP with 5 compositions. The band members call their music Epic Symphonic Metal, or as the press release puts it: a symbiosis of classical music, folk and different sorts of metal, with lyrics based on fantasy and historic themes about heroes, magicians, princes, Romans and goblins…
Because we are no big fans of metal, we did not know what to expect, but if thís is metal, we should revise our opinion. The secret is that Opus I: Dawn indeed contain a generous portion of metal, but we never felt the inclination to turn the sound button to the left. The album may rub against metal music, at the same time it is so much more, it is versatile, and in our opinion it could even be called symphonic hard rock or simply symphonic rock with metal, classical and folk influences. Of course Cathubodua's music sounds bombastic and even dangerous sometimes, and we would not dare to mention metal or hard rock if that was not the case. But the five tracks on Opus I: Dawn are not clogged with deafening guitar noise, screaming/growling male voices and monotonous rows of musical notes, because the amount of folk influences, classical elements and even operatic passages is too large. No doubt Cathubodua does a fine job on a metal stage, you will not hear us say the opposite, but this band would be perfect for Trolls et Légendes as well, because there are a lot of similarities with the music that is played there.
The EP starts with the very short instrumental Prelude (59"), a classical composition with beautiful violins, piano, glockenspiel and a female choir, followed by Scarecrow, in which we hear loud and menacing up-tempo guitars. A few sublime female fronted bands come to mind when the female voice resounds. We hear rumbling percussion and whistling synths (and/or violins), but it never sounds chaotic and always melodic. A high pace is maintained in SPQR. The track starts in a cinematic way and after a short vocal passage the folk influences reappear, coupled with an operatic passage, followed by a menacing and dark choir, and after a short break the hectic voice of the singer resounds again: stunning, impressive and versatile. With a screaming guitar solo as a bonus.
Glorious Days has it all from the start: classical elements (thanks to the very good sounding violin), rumbling percussion and heavy guitars, tempered by the female vocals and a short folk tune that appears to have been stolen from Steeleye Span. We also hear folk and classical elements in the rest of the track, perfectly held together by heavy drums, despite the different rhythms and tempos. Imperium Solis is the fifth and last track on the EP: perhaps the most metal-like composition with a dark and then very dark male voice. But again the female vocals and great-sounding folk influences and folk tempi provide sufficient breathing space.
No, even after listening to the debut EP from Cathubodua we have not become metal fans, but we will definitely play Opus I: Dawn very often...

Tracklisting:
1. Prelude
2. Scarecrow
3 SPQR
4. Glorius Days
5. Imperium Solis
William LIÉNARD
11/12/2016
---
Het Leuvense gezelschap Cothubodua zag het daglicht in 2013. Nu is er een eerste ep met vijf composities die we graag aan u voorstellen. Zelf noemen de bandleden de muziek Epic Symphonic Metal of zoals geformuleerd in het persbericht: een symbiose van klassieke muziek, folk en diverse soorten metal, met teksten die gebaseerd zijn op fantasy en historische thema's over helden, tovenaars, prinsen, Romeinen en kobolden…
Omdat we zelf geen grote fans van metal zijn, wisten we niet wat we konden verwachten, maar als dít metal is, dan zijn wij vanaf vandaag grote fans van het genre. Het geheim is dat Opus I: Dawn inderdaad een flinke portie metal bevat, maar dat we nooit de neiging voelden om de geluidsknop naar links te draaien. De reden: dit album mag dan tegen metal aan schuren, het is tegelijk zoveel meer, zo veelzijdiger, en wat ons betreft mocht het symfonische hardrock of gewoon symfonische rock met metal-, klassieke en folkinvloeden worden genoemd. Uiteraard klinkt het bombastisch en soms zelfs gevaarlijk en gemeen, anders kwamen de denominaties metal of hardrock niet eens in de buurt. Maar de vijf tracks op Opus I: Dawn zijn geen dichtgeslibde composities met oorverdovend gitaargegier, schreeuwende/grommende mannenstemmen en monotone notenrijen, want daarvoor is de hoeveelheid folk, klassiek en zelfs opera-achtige passages te groot. Let wel, Cathubodua misstaat geenszins op een metal-affiche, dat hoort u ons niet beweren, maar we kunnen ons deze band ook voorstellen op Trolls et Légendes, want met het genre dat daar ten gehore wordt gebracht zijn er meer dan toevallige overeenkomsten.
De ep gaat van start met de minder dan een minuut durende instrumental Prelude, in alle opzichten een klassieke compositie met prachtig vioolgeluid, piano, glockenspiel en een vrouwenkoor. Scarecrow sluit meteen aan met een batterij van luide en dreigende uptempo gitaren, maar op het moment dat de prachtige stem haar intrede doet, komen ons een paar sublieme female fronted bands voor de geest. De drums roffelen dat hemel en aarde vergaan, synths (en/of violen) fluiten je om de oren, maar het wordt nooit chaotisch en het klinkt altijd melodisch. Ook in SPQR wordt een hoog tempo aangehouden. De track begint op een filmische manier en na een korte vocale passage laten de folkinvloeden zich gelden, roffelend en hijgend, gepaard aan een opera-achtige passage, later gevolgd door een dreigend en donker koor, en na een korte onderbreking horen we opnieuw het jachtig stemgeluid van de zangeres: overweldigend, indrukwekkend en veelzijdig, met een gierende sologitaar als toemaatje.
Glorious Days heeft het allemaal vanaf het begin: klassieke elementen (dankzij het prachtige vioolgeluid), roffelende percussie en loodzware gitaren, getemperd door de vrouwelijke vocalen en onderbroken voor een kort folkdeuntje dat lijkt gestolen van Steeleye Span. Ook later in de compositie wordt folkmuziek toegevoegd, maar we horen ook klassieke elementen, terwijl de drums het geheel perfect bijeenhouden, ondanks de verschillende ritmes en tempi. Imperium Solis sluit de ep af: misschien wel de meest metal-achtige track dankzij de donkere en later heel erg donkere mannenstem. Maar opnieuw zijn er de vrouwelijke vocalen en de goed klinkende folkinvloeden en –tempi die voor voldoende ademruimte zorgen.
Nee, ook na het beluisteren van de debuut-ep van Cathubodua worden we geen metalfans, maar Opus I: Dawn zal wel heel vaak uit onze geluidsboxen rollen…
Tracklisting:
1. Prelude
2. Scarecrow
3 SPQR
4. Glorius Days
5. Imperium Solis
William LIÉNARD
11/12/2016
---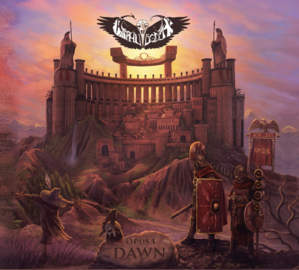 ---