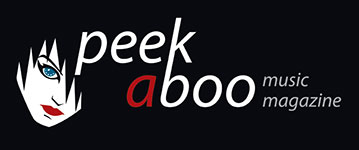 like this cd review
---
DOMADORA
The Violent Mystical Sukuma
Music
•
CD
Heavy
•
Psych Rock
•
Stoner Rock
[78/100]

Self-released
11/12/2016, Wim GUILLEMYN
---
Heavy psychedelic with stoner rock influences. That's a mouthful to say that we are talking about a heavy rock band with roots in the 70s. Think of bands like Led Zeppelin, Black Sabbath, Earthless... But especially in the vocal songs one notices the stoner influence. Think of Velvet Revolver, Mastodon...
So we can speak of a certain duality. The instrumental tracks are typically long (up to a quarter) and sound like hard rock with psychedelic elements. Sometimes they sound like well worked out jam sessions and have a wonderful vibe. In other cases, the songs sound as a single elongated solo. The vocal tracks are rather regular stoner songs with striking and catchy vocals by Belwil. I would have preferred more vocal songs. Indian Depression is a whopping song: heavy vocals, a delicious groove and dirty guitar lines. The same goes for Rocking Crash Hero. Hell yeah, give us more of that! The instrumental tracks are, as mentioned earlier, much longer and more like 70's music, but no less interesting. Only, the song structures are not common and may put off some listeners. But the vibe and groove are always good. Just listen to the sixteen minutes during track Solarium which stops after a solid start and slowly builds up again for a merciless rock ending.
Domadora delivers a fine album and shows that it has potential. These guys have a very strong and balanced album in their genes somewhere. For now, we will be sweet with The Violent Mystical Sukuma.
Wim GUILLEMYN
11/12/2016
---
Heavy psychedelic rock met stonerinvloeden. Dat is een hele mond vol om te zeggen dat we hier over een heavyrockband spreken met roots in de jaren 70. Denk aan bands zoals Led Zeppelin, Black Sabbath, Earthless… Maar vooral in de songs met vocale passages merken we de stonerinvloed. Denk aan Velvet Revolver, Mastodon…
We kunnen dus van een zekere dualiteit spreken. De instrumentale tracks zijn meestal lang (tot een kwartier) en zijn vooral harde rock met psychedelische elementen. Soms klinken ze als goed uitgewerkte jamsessies en hebben ze een heerlijke vibe. In andere gevallen is de song één lang uitgesponnen solo. De vocale tracks zijn eerder reguliere stonersongs waarin de aanstekelijk zang van Belwil opvalt. Voor mij mochten er wat meer gezongen tracks aanwezig zijn. Indian Depression is bijvoorbeeld een knoert van een song: heavy vocals, heerlijke groove en smerige gitaarlijnen. Hetzelfde geldt trouwens voor Rocking Crash Hero. Hell yeah, geef ons meer van dat. De instrumentale tracks zijn, zoals eerder gezegd, heel wat langer en meer in de stijl van de jaren 70, maar daarom niet minder interessant. Alleen de songstructuren zijn hier niet alledaags en dat zal vermoedelijk wel enkelen onder ons afschrikken. Maar de vibe en de groove zitten wel telkens goed. Luister maar eens naar het zestien minuten durende Solarium dat na een stevig begin stilvalt en langzaam weer opbouwt om dan genadeloos naar het einde te rocken.
Domodora levert een fijn album af waarin het toont potentie te hebben. Ergens zit er volgens mij nog een heel sterk en uitgebalanceerd album in hun genen. Voorlopig zijn we een tijdje zoet met The Violent Mystical Sukuma.
Wim GUILLEMYN
11/12/2016
---