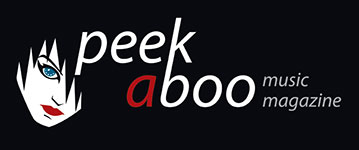 like this cd review
---
STIN SCATZOR
Industranquilizer
Music
•
CD
EBM
•
Heavy
•
Industrial
[80/100]

Daft Records
31/03/2018, Hamis HIREK
---
It took a while but the Belgian electro-industrial / cross-over band Stin Scatzor is back with a brand new album named Industranquilizer. Ever since founder Stefan Bens enlisted guitarist and co-composer / producer Kris Peeters, this project has progressed more and more, both qualitative and musically. Contrary to what the title might suggest, this disc and its contents have absolutely no tranquilizing effect, the opposite even!

After the short intro and title track of this album, the pumping beats and ripping guitars immediately kick-in hard with U.S. Of A. Black Silence, Skull-Sky,.... These industrial soundscapes support the aggressive shouts and slogans of singer Stefan Bens so perfectly that when listening to them, with the volume knob on eleven (Hey, what did you expect!), you have to be careful not to spontaneously demolish your own living room while you're pogoing around wildly.

Even if you had in mind taking a break after the Up-tempo track E.A.P. 620, you are doomed. As the musical violence continues relentlessly with tracks like The Beast Within, Church And Destroy, I'm Defect and Face To Face. In addition to these nine brand new songs, in pure Stin Scatzor tradition, you also get treated with a cover and two remixes. The cover Backfire is originally from the Bulgarian electro collective Animassacre and in addition to their own outro remix of Skull-Sky / The Black End, The Beast Within and Church And Destroy get a remix treatment by KnK and L.A. CON respectively.

In total, thirteen cutting, harsh tracks without almost any breathing space. This is clearly not intended as candy for pussies but as a true delicacy for lovers of the harder electro-industrial stuff.
Hamis HIREK
31/03/2018
---