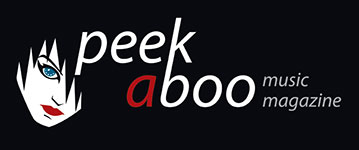 like this cd review
---
KARMA TO BURN
Arch Stanton
Music
•
CD
Heavy
•
Rock
•
Stoner Rock
[75/100]

Deepdive records
31/08/2014, Ron SCHOONWATER
---
It's a devils dilemma. The band that does it better without singer than with one is back! KARMA TO BURN grooves, rocks and swings. No one will be able to keep their head still at the rhythm, the guitar driven songs, the intense bass and drum lines.
Arch Stanton is for fans and lovers of stoner rock enjoyable again. And yet, there's that devils dilemma. Just like in the movie in which the grave of Arch Stanton plays a role: the western The Good, The Bad and The Ugly (the intro of the last song Fifty Nine cites to that classic). The gold however appears to be lying in the grave of the unknown soldiers besides that grave of Arch Stanton.
The record Arch Stanton sounds great, but there's a feeling present of repetition. Haven't we heard this all before? The answer is yes and no. It's a bit like the cover of the CD predicts. It's like the devil plays with it. It's North against South, but when there is a common enemy you forget all the differences. KARMA TO BURN sounds like KARMA TO BURN. No room for innovation or challenging changes. There's however room enough for heavy, grooving instrumental rock songs like we're used from this band.
It's a devils dilemma to criticize this record. If it's about passion and dynamism this album rates awesome. For people who are searching for new directions this album is however a disappointment. If we compare it to the mentioned movie you can say that in the case of KARMA TO BURN the treasure is found in the grave of Arch Stanton. It's not as surprising, but it's just as rewarding.
Ron SCHOONWATER
31/08/2014
---