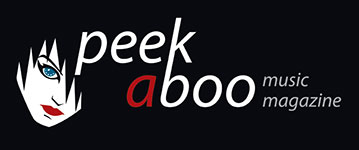 like this cd review
---
7WEEKS
A Farewell To Dawn
Music
•
CD
Grunge
•
Stoner Rock
[85/100]

Overpowered Records
11/12/2016, Wim GUILLEMYN
---
Since 2006, this band from Limoges (France) honed its songs to come to a mature and cohesive sound with stoner rock influences. Since Carnivora (2013) the band performed more than 100 times (Hellfest Open Air in France, The Stone Festival in Spain) and played with Placebo, Triggerfinger, The Damned and Suicidal Tendencies... A sign that the band does have potential. And when you listen to the latest album, you will agree. The stoner contains heavy riffs, bluesy and grunge influences, but we also hear delicate nuances making this band better than the average stoner party. Indeed, the material is better than average and more complex. The band explores the subtle boundaries of the genre. Take for example The Ghost Beside Me that contains fine harmonies with subdued piano synths. The complex and extended instrumental intro of the title track contains synths, samples and organic sounding guitars. A Farewell to Dawn constantly explores the boundaries between energy, power, melody and subtlety. Other good songs are: January (very fine single), King In The Mud (nice vocals) and A Well Kept Secret ( which refers to Queens of the Stone Age). And we don't forget the firm and warm vocals.
With its 35 minutes, A Farewell To Dawn is a short album that begs for more. It is highly recommended for fans of Pearl Jam, Audioslave, Kyuss, Fu Manchu, Tracer...
Wim GUILLEMYN
11/12/2016
---
Sinds 2006 schaafde deze band aan zijn songs, vanuit het Franse Limoges, om tot een volwassen en samenhangende sound met stonerrockinvloeden te komen. Sedert Carnivora uit 2013 trad de band meer dan 100 keer op, o.a. op Hellfest Open Air (Frankrijk), The Stone Festival (Spanje) en nam hij de opening voor z'n rekening van bands zoals Placebo, Triggerfinger, The Damned en Suicidal Tendencies… Een teken dat het gezelschap potentie heeft. En als je naar het recente album luister, dan kan jek dat alleen maar beamen. De stonerrock bevat zware riffs en bluesy en grunge-invloeden. Het schreeuwt rock 'n roll uit. Maar je hoort ook subtiele nuances en invloeden waardoor deze band beter is dan de doorsnee stonerrelease. Inderdaad, het materiaal is beter dan gemiddeld en complexer. Men probeert op een subtiele manier de grenzen van het genre te verkennen. Neem bijv. The Ghost Beside Me dat fijne harmonieën bevat met onderhuidse pianosynths op het einde. in de complex uitgebouwde intro van het instrumentale titelnummer horen we synths, samples en organisch klinkend gitaarwer. A Farewell to Dawn is het voortdurend aftasten van de grenzen tussen energie, kracht, melodie en subtiliteit. Ook heel geslaagd zijn January (puike single), King In The Mud (nice vocals) en A Well Kept Secret (dat wat refereert aan Queens of the Stone Age). Ook een pluim voor de stevige en warme vocals die het geheel mooi afkruiden.
A Farewell To Dawn is met zijn negen songs en 35 minuten wat aan de korte kant, maar smaakt mede daardoor naar meer. Een aanrader voor liefhebbers van Pearl Jam, Audioslave, Kyuss, Fu Manchu, Tracer…
Wim GUILLEMYN
11/12/2016
---