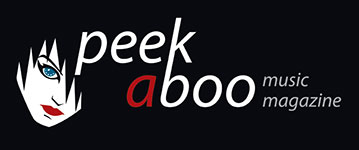 like this cd single review
---
FEATHER TRADE
Dead Boy
Music
•
CD single
Alternative Rock
•
Ethereal / Heavenly Voices
•
Gothic
•
Gothic Rock
•
Grunge
•
Post Punk
•
Rock
•
Shoegaze
•
Soundscape
[80/100]

10/12/2022, Claudia BLACK
---
This single has been around for nearly four years now. It was included on the album ''Live From Bristol - The Fleece'' and the three tracker ''Press Playlist'' which can be found on Bandcamp. Feather Trade have released it again as a teaser for an album which will be out soon, i know not when but keep yourself posted by checking out their Bandcamp page and other internet outlets.The early version of the track is punchy and the recently released cut is just the same, punchy. The bass goes Dugga Dugga Dugga Digga Digga Digga Digga DIGGA DIGGA DIGGA DIGGA repeat in a pursed lip snarling way, think Sid Vicious. And the vocals scream wide throated with a slight sandpapery texture. Its as if the eyeballs are about to bulge out of my sockets as the bass Dugga Dugga Dugga's along...
And there's the drum which is thrashed like its the skin of a petulantly bared arse. All of this glued together with Bauhaus guitar textures that weave and thread into the gaps and into the spaces behind before emerging out front again to join with a pained Marilyn Manson aura in the vocals. There's also a lofty air, ''Fuck Your Trust Fund!!''
''Everyone wants to rule the world, no one's gonna take the time to do it, I'm tired of living and scared of dying'' the lyric go. This track is just under 4 minutes of angst ridden angular, jaunty world weariness spat out like the rays from a dying sun. I have an elevated tranche of energy that peaks before throwing me on my bed, knackered!! But pleasingly knackered.
A few bands have all the elements in their produce along with a symmetry of space, noise and silence that fit like pieces of a jigsaw, i can add Feather Trade to that list. Great stuff!!
Tracklist
1: DEADBOY
2: DEADBOY - RADIO EDIT
Lineup
Natalie Gazaway - Bass
Alex C. Baum - Percussion
Chisolm Thompson - Vocals / Guitar
Release Date: October 21st 2022
Released By: Kycker
Claudia BLACK
10/12/2022
---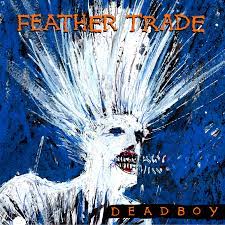 ---